AW | 2020 07 31 12:00 | AVIATION ORGANISMS / AIRLINES
Acuerdo de renovación de suspensiones por 60 días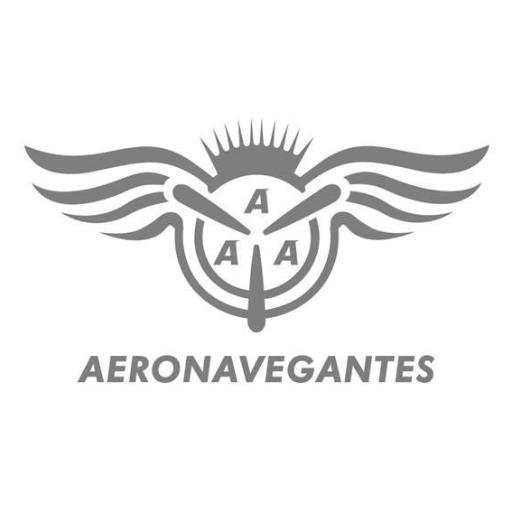 La Asociación Argentina de Aeronavegantes (AAA) anunció este 30/07 un acuerdo con las autoridades de Aerolíneas Argentinas para renovar por 60 días las suspensiones rotativas del personal con el pago del salario completo para todos los tripulantes de cabina, en el marco de la parálisis de la actividad por la pandemia. La medida puede ser extendida también a los otros cinco sindicatos del sector aeronáutico. "Por los mismos motivos que dos meses atrás, la empresa nos convocó para acordar la continuidad de la aplicación de suspensiones rotativas encuadradas en el artículo 223 bis para los meses de agosto y septiembre, así como también discutir adecuaciones salariales ante el parate de las operaciones. Aún entendiendo la gravedad de la situación, desde el gremio nos opusimos enérgicamente a las reducciones salariales", comentó el titular del gremio, Juan Pablo Brey. De esta manera, el acuerdo habilita la continuidad del pago del 100 por ciento del salario de bolsillo de los tripulantes, al tiempo que le permite a la aerolínea omitir el pago de algunas cargas sociales que está obligada a pagar por cada trabajador cada mes. "Estamos trabajando fuertemente para salir fortalecidos de esta dura etapa, y poder retomar lo antes posible nuestras actividades de la mejor manera", agregó el titular de AAA en un comunicado.
Aerolíneas acordó durante Junio y Julio 2020 la suspensión rotativa de unos 4.000 empleados, a los que les siguió pagando el 100% de sueldo de bolsillo pero con carácter no remunerativo, lo que le permitió generar un ahorro en cargas sociales por más de AR$ 200 millones mensuales, más otros AR$ 100 millones en viáticos y traslados. Ese acuerdo finaliza ahora y la empresa negocia con los gremios del sector una prolongación por otros dos meses. El Sindicato de Aeronavegantes ha dado su aval y se estima que los representantes de los demás gremios puedan alinearse a este acuerdo.
Otras compañías como Flybondi, Líneas Aéreas, JetSmart Airlines Argentina y Andes Líneas Aéreas también aplicaron suspensiones, aunque con recortes salariales del orden del 20% al 50%, según las categorías. El caso de Latam Airlines Argentina también bajó sueldos mientras negocia condiciones con el Ministerio de Trabajo y los gremios para su salida del país.
Airnavigators-Aerolíneas agreement
60-day suspension renewal agreement
The Argentine Airnavigations Association (AAA) announced this 07/30 an agreement with the Aerolíneas Argentinas authorities to renew for 60 days the rotating suspensions of the personnel with the payment of the full salary for all cabin crew, within the framework of the paralysis of activity due to the pandemic. The measure can also be extended to the other five unions in the aeronautical sector. "For the same reasons as two months ago, the company called us to agree on the continuity of the application of rotational suspensions framed in article 223 bis for the months of August and September, as well as discussing salary adjustments before the stoppage of operations still understanding the seriousness of the situation, from the union we strongly opposed the salary reductions", commented the head of the union, Juan Pablo Brey. In this way, the agreement enables the continuation of the payment of 100 percent of the crew's pocket salary, while allowing the airline to omit the payment of some social charges that it is obliged to pay for each worker each month. "We are working hard to emerge strengthened from this difficult stage, and to be able to resume our activities as soon as possible in the best possible way", the head of AAA added in a statement.
Aerolíneas agreed during June and July 2020 to rotate the suspension of some 4,000 employees, who continued to pay 100% of their pocket salary but on a non-remunerative basis, which allowed them to generate savings in social charges for more than AR$ 200 million monthly, plus another AR$ 100 million in per diem and transfers. That agreement ends now and the company is negotiating with the unions in the sector for a further two months. The Airnavigators Union has given its endorsement and it is estimated that the representatives of the other unions can align themselves with this agreement.
Other companies such as Flybondi, Líneas Aéreas, JetSmart Airlines Argentina and Andes Líneas Aéreas also applied suspensions, although with salary cuts of the order of 20% to 50%, depending on the categories. The case of Latam Airlines Argentina also lowered salaries while negotiating conditions with the Ministry of Labor and the unions for their departure from the country.
Ξ A I R G W A Y S Ξ
PUBLISHER: Airgways.com
DBk: Aeronavegantes.org.ar / Aerolineas.com / Airgways.com
AW-POST: 202007311200AR
A\W A I R G W A Y S ®