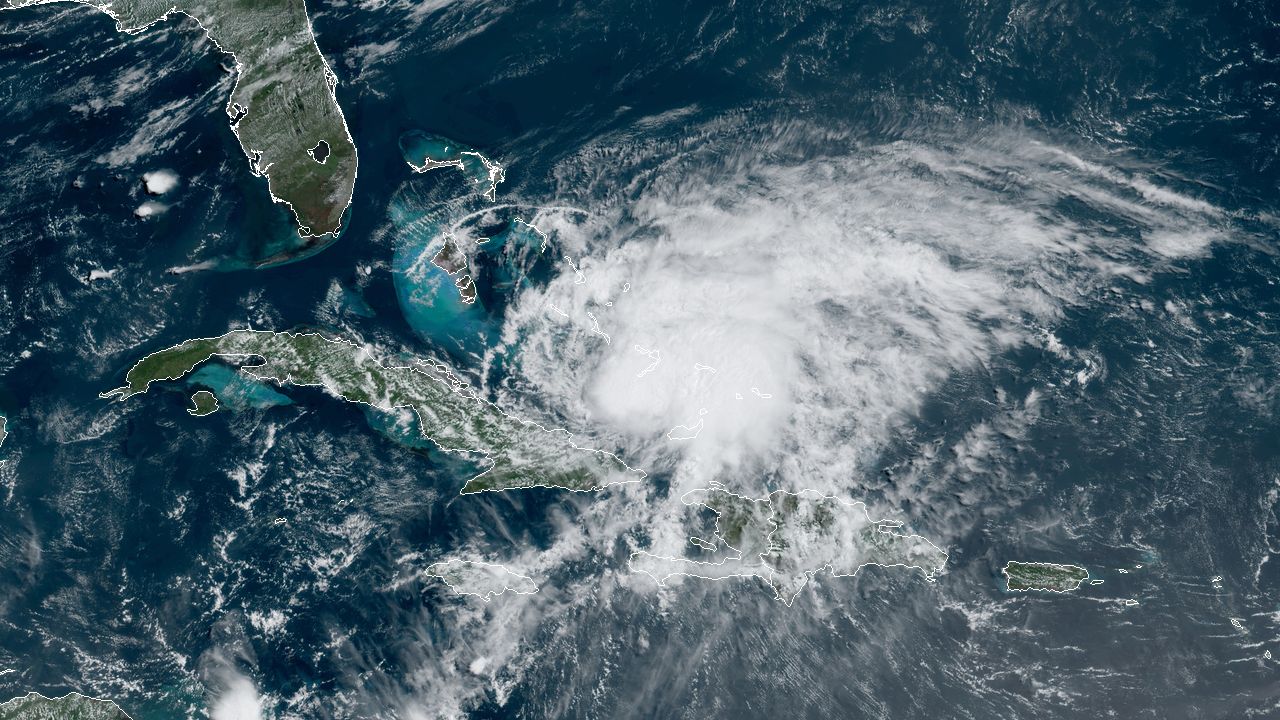 AW | 2020 07 31 12:50 | AVIATION SAFETY
Isaías golpea Puerto Rico y Dominicana como tormenta tropical
El Huracán Isaías en Categoría 1 de intensidad azotaría el Estado de Florida para este Sábado 01/08. Como tormenta tropical, Isaías azotó a Haití y la República Dominicana y dejó a cientos de miles de personas sin electricidad solo en Puerto Rico. Ahora convertido en un huracán, se dirige hacia las Bahamas y Florida el Viernes 31/07 por la mañana, y eventualmente puede tener en la mira gran parte de la costa este de los Estados Unidos.
Trayectoria de Huracán Isaías
Isaías se fortaleció en un huracán de Categoría 1 la noche del Jueves 30/07 después de cruzar la República Dominicana y, con vientos máximos sostenidos de 80 mph, golpeó las islas más australes de Bahamas con lluvia y viento el Viernes 31/07 por la mañana. Se espera que el huracán azote las Bahamas y las Islas Turcas y Caicos con 4 a 8 pulgadas de lluvia y deje inundaciones potencialmente mortales el Viernes y Sábado, dice el Centro Nacional de Huracanes (NHC).
Se espera que el centro de Isaías se acerque a la costa este de Florida el Sábado 01/08 o Domingo 02/08, una amenaza que ha llevado al estado a cerrar algunos sitios de prueba para Covid-19. Las lluvias de bandas externas podrían llegar al sur de Florida el viernes por la noche. El sur y el centro-este de Florida podrían ver de 2 a 4 pulgadas, con un total aislado de 6 pulgadas, desde el viernes por la noche hasta el lunes, dice el NHC. Gran parte de las Bahamas está bajo una advertencia de huracán el viernes por la mañana, mientras que partes de la costa atlántica de Florida, como Miami, Fort Lauderdale y West Palm Beach, están bajo vigilancia de tormenta tropical.
El Jueves 30/07, el exterior de Isaías azotó a Puerto Rico antes de que pasara por la República Dominicana, todo como una tormenta tropical, dejando entre 300.000 y 400.000 personas sin electricidad en Puerto Rico, dijo el meteorólogo del Servicio Meteorológico Nacional de San Juan, Gabriel Lojero. Las precipitaciones alcanzaron entre 5 a 10 pulgadas de lluvia, provocando inundaciones repentinas y deslizamientos de tierra en la isla. "Se esperan más lluvias el Viernes 31/07 en República Dominicana y Haití; para el final de la tormenta, hasta 12 pulgadas de lluvia podrían haberse acumulado en algunas áreas allí", dijo el NHC.
La tormenta llega en un momento sensible durante la pandemia de coronavirus. Florida reportó el jueves cerca de 10,000 nuevos casos de Covid-19, el total más alto para un estado ese día, según datos de la Universidad Johns Hopkins. El Alcalde del Condado de Miami-Dade, Carlos Giménez, dijo el Jueves 30/07 que estaría preocupado por mantener a los evacuados socialmente distanciados si un huracán azotara al estado.
No está claro exactamente dónde y con qué intensidad afectará a su ingreso a los Estados Unidos el Huracán Isaías. Algunos modelos de pronóstico muestran que la tormenta se desacelera y se acerca mucho a la costa de Florida el Sábado y Domingo antes de acercarse a las Carolinas el Lunes y Martes. En contraste, otros curvan el huracán lejos de Florida y directamente hacia las Carolinas. De cualquier manera, la tormenta podría afectar gran parte de la costa este de los Estados Unidos en algún momento de la próxima semana, lo que podría generar vientos de tormenta tropical en el norte del Estado de Maine a primera hora del Miércoles 05/08. "Los detalles no son muy claros, especialmente teniendo en cuenta la incertidumbre de la ruta, pero hay una posibilidad notable de que un huracán se mueva cerca de la costa este de Estados Unidos, por lo que el pronóstico continúa mostrando ese escenario. Los intereses a lo largo de toda la costa este de los Estados Unidos deberían monitorear el progreso de Isaías y las actualizaciones del pronóstico", dijo el NHC en una discusión sobre el pronóstico del Viernes 31/07 por la mañana.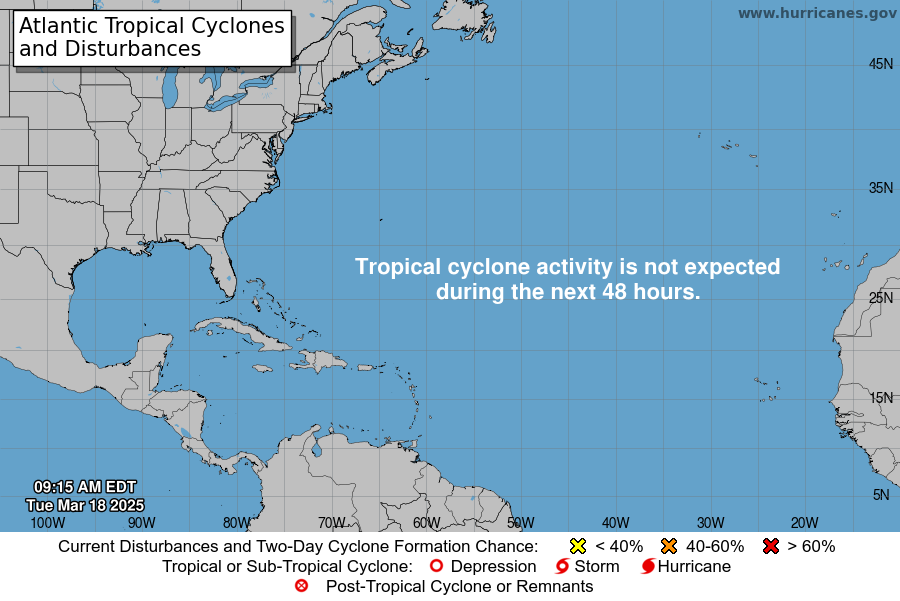 Hurricane Isaías directs the East Coast USA
Isaías hits Puerto Rico and the Dominican Republic as a tropical storm
Hurricane Isaías in Category 1 intensity would hit the State of Florida for this Saturday 01/08. As a tropical storm, Isaías hit Haiti and the Dominican Republic, leaving hundreds of thousands of people without electricity in Puerto Rico alone. Now a hurricane, it is headed for the Bahamas and Florida on Friday morning 7/31, and may eventually be targeting much of the east coast of the United States.
Hurricane Isaías trajectory
Isaías strengthened in a Category 1 hurricane on the night of Thursday 30/07 after crossing the Dominican Republic and, with maximum sustained winds of 80 mph, hit the southernmost islands of the Bahamas with rain and wind on Friday 31/07 by morning. The hurricane is expected to hit the Bahamas and the Turks and Caicos Islands with 4 to 8 inches of rain and leave life-threatening flooding on Friday and Saturday, says the National Hurricane Center (NHC).
Downtown Isaias is expected to approach the east coast of Florida on Saturday 01/08 or Sunday 02/08, a threat that has prompted the state to close some test sites for Covid-19. Outer band rains could hit South Florida on Friday night. South and central-east Florida could see 2 to 4 inches, with an isolated total of 6 inches, from Friday night through Monday, NHC says. Much of the Bahamas is under a hurricane warning on Friday morning, while parts of Florida's Atlantic coast, such as Miami, Fort Lauderdale, and West Palm Beach, are under tropical storm watch.
On Thursday 30/07, the exterior of Isaías hit Puerto Rico before it passed through the Dominican Republic, all like a tropical storm, leaving between 300,000 and 400,000 people without electricity in Puerto Rico, said the meteorologist with the National Weather Service of San Juan, Gabriel Lojero. Precipitations reached between 5 to 10 inches of rain, causing flash floods and landslides on the island. "More rains are expected on Friday 07/31 in the Dominican Republic and Haiti; by the end of the storm, up to 12 inches of rain could have accumulated in some areas there", NHC said.
The storm comes at a sensitive time during the coronavirus pandemic. Florida reported nearly 10,000 new cases of Covid-19 on Thursday, the highest total for a state that day, according to data from Johns Hopkins University. Miami-Dade County Mayor Carlos Giménez said Thursday, 07/30 that he would be concerned about keeping evacuees socially apart if a hurricane hit the state.
It is unclear exactly where and with what intensity Hurricane Isaias will affect your entry into the United States. Some forecast models show that the storm slows and gets very close to the Florida coast on Saturday and Sunday before approaching the Carolinas on Monday and Tuesday. In contrast, others curve the hurricane away from Florida and directly into the Carolinas. Either way, the storm could affect much of the east coast of the United States sometime next week, which could generate tropical storm winds in northern Maine early in the morning on Wednesday 05/08. "The details are not very clear, especially given the uncertainty of the route, but there is a notable possibility that a hurricane will move near the east coast of the United States, so the forecast continues to show that scenario. Interests Along the entire east coast of the United States they should monitor Isaiah's progress and forecast updates", NHC said in a discussion of the forecast on Friday 7/31 morning.
Ξ A I R G W A Y S Ξ
PUBLISHER: Airgways.com
DBk: Nhc.noaa.gov / Cnn.com / Airgways.com / Dailymail.co.uk
AW-POST: 202007311250AR
A\W A I R G W A Y S ®