AW | 2020 08 01 11:01 | AIRLINES
IAG Group duro plan de despidos y cierre de bases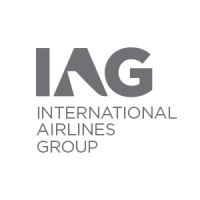 El holding IAG Group ha registrado las mayores pérdidas de su historia en el primer semestre del año por el impacto de la pandemia. El grupo se prepara para un escenario sombrío ya que espera que la demanda de pasajeros tarde según los pronósticos al menos hasta 2023 en recuperar los niveles de 2019. Por ello, está reestructurando su base de costes para reducir el tamaño de cada aerolínea. El plan del grupo se basa fundamentalmente en el cierre de bases y reducciones de rutas, despidos y aplazamientos de entregas de órdenes de aeronaves. IAG esperará si el ERTE (Expediente de Regulación Temporal de Empleo) se amplía, pero avisa que a partir de Octubre 2020, los costes laborales se seguirán ajustando al nivel de actividad con una mezcla de medidas temporales y permanentes.
El IAG Group ha retrasado la entrega de 68 nuevas aeronaves prevista entre 2020 y 2022 y se han retirado anticipadamente algunos aviones con más años de servicio, incluyendo 32 Boeing 747-400 y 15 Airbus A340-600.
BRITISH AIRWAYS
El plan de ajustes de IAG Group anunciado en la conferencia de analistas tras la presentación de resultados llega justo tras el principio de acuerdo entre British Airways y el sindicato británico BALPA. Dicho acuerdo implica un 20% de reducción salarial y despido voluntario de 270 pilotos para limitar la cantidad de recortes forzosos de empleos. También se creará una bolsa de 300 pilotos que permanecerán hibernados con sueldos reducidos a la espera de incorporarse al servicio. No obstante, British Airways analiza el despido de 13.000 empleados. Motivo por el cual el Sindicato Unite llegó a España la pasada semana para denunciar los despidos y advertir de que Iberia será la próxima.
También externalizará el servicio de handling del Aeropuerto London/Gatwick e introducirá cambios en los contratos de los tripulantes de cabina. En cuanto a la desprogramación de flota, la aerolínea británica dará de baja comercial a trece unidades de Airbus, además, analiza dejar en tierra cuatro A380 y seis Boeing 777 y toda de la flota 747-400. Asimismo, ajustará el tamaño de BA Cityflyer, la aerolínea subsidiaria y propiedad de British Airways.
IBERIA LÍNEAS AÉREAS
Iberia Líneas Aéreas posee una plantilla que continúa en un ERTE hasta finales de Septiembre 2020, que inicialmente ha afectado a 14.000 empleados. Dependiendo de su extensión, la compañía iniciará antes o más tarde las negociaciones con los sindicatos para aplicar los primeros ajustes de empleos, según fuentes de la aerolínea. En este sentido, se producirá una mezcla de medidas temporales y permanentes, pero no concretan una cifra.
La actual contracción de los vuelos producirá reducciones en todos los mercados de largo recorrido más significativamente afectados, la desprogamación de quince aviones Airbus A340-600 y el aplazamientos de algunas entregas de A320NEO adicionales. El Presidente de Iberia, Luis Gallego, ha expresado oportunamente que la flota de Iberia va a ser más pequeña el próximo lustro. A pesar de esta difícil situación, la compañía mantiene en pie la compra de Air Europa; aunque negocia con Globalia un precio inferior.
VUELING
Vueling Airlines es la segunda aerolínea con más pasajeros transportados en los aeropuertos españoles. El ajuste de plantilla es parecido al de Iberia. La aerolínea de presupuesto reducirá un 22% los Asientos-Kilómetro Ofertados (ASK) en 2021, un 12% en vuelos domésticos y un 26% de reducción en los trayectos europeos. Desprogramará 48 aviones se quedarán en tierra hasta 2021 y se producirá una racionalización de bases.
AER LINGUS
Las aerolíneas más pequeñas del grupo IAG, Aer Lingus y Level, cifran de forma más concreta sus despidos. Aer Lingus realizará una reducción de 250 personas, excluyendo pilotos, de un total de 4.500 y aplicará reducciones salariales de los pilotos en 2020-2021.También recortará personal de las bases de Cork y Shannon y aplicará despidos temporales. La aerolínea reducirá sus rutas de corto radio y dejará en tierra seis A320 y tres A330.
LEVEL AIRLINES
Level Airlines cerrará sus bases en Ámsterdam y Viena y despedirá a 240 trabajadores. El cierre de base y despido de 190 empleados en París se llevará a consulta, mientras que fortalecerá la base de Barcelona. También reducirá su flota de siete a dos aviones A330. La aerolínea austríaca Level Europe, ha sido declarada insolvente, cesando sus operaciones ante el impacto que ha provocado la crisis sanitaria global.
IAG Group prepares adjustment plan
IAG Group hard layoff plan and closure of bases
The IAG Group holding company recorded the largest losses in its history in the first half of the year due to the impact of the pandemic. The group is preparing for a bleak scenario as it expects passenger demand to take projections until at least 2023 to recover to 2019 levels. For this reason, it is restructuring its cost base to reduce the size of each airline. The group's plan is fundamentally based on the closing of bases and route reductions, layoffs and postponements of deliveries of aircraft orders. IAG will wait if the ERTE (Temporary Employment Regulation File) is expanded, but warns that from October 2020, labor costs will continue to adjust to the level of activity with a mix of temporary and permanent measures.
The IAG Group has delayed the scheduled delivery of 68 new aircraft between 2020 and 2022, and some older aircraft have been withdrawn early, including 32 Boeing 747-400s and 15 Airbus A340-600s.
BRITISH AIRWAYS
The IAG Group adjustment plan announced at the analyst conference after the results presentation comes just after the beginning of the agreement between British Airways and the British union BALPA. Said agreement implies a 20% salary reduction and voluntary dismissal of 270 pilots to limit the amount of forced job cuts. A pool of 300 pilots will also be created who will remain hibernating with reduced salaries waiting to join the service. However, British Airways is analyzing the dismissal of 13,000 employees. Reason why the Unite Union came to Spain last week to denounce the layoffs and warn that Iberia will be next.
It will also outsource the handling service at London/Gatwick Airport and introduce changes to cabin crew contracts. As for the deprogramming of the fleet, the British airline will decommission thirteen Airbus units, in addition, it is analyzing the grounding of four A380s and six Boeing 777s and all of the 747-400 fleet. It will also adjust the size of BA Cityflyer, the subsidiary airline owned by British Airways.
IBERIA LÍNEAS AÉREAS
Iberia Líneas Aéreas has a staff that continues in an ERTE until the end of September 2020, which initially affected 14,000 employees. Depending on its length, the company will sooner or later start negotiations with unions to apply the first job adjustments, according to airline sources. In this sense, a mix of temporary and permanent measures will be produced, but they do not specify a number.
The current contraction of flights will lead to reductions in all the most significantly affected long-haul markets, the deprogramming of fifteen Airbus A340-600 aircraft and the postponement of some additional A320NEO deliveries. The President of Iberia, Luis Gallego, has opportunely expressed that the Iberia fleet will be smaller in the next five years. Despite this difficult situation, the company still maintains the purchase of Air Europa; although it negotiates with Globalia a lower price.
VUELING
Vueling Airlines is the second airline with the most passengers transported at Spanish airports. The template adjustment is similar to that of Iberia. The budget airline will reduce Seats-Kilometers Offered (ASK) by 22% in 2021, 12% on domestic flights and a 26% reduction on European routes. It will deprogram 48 aircraft that will remain on the ground until 2021 and there will be a rationalization of bases.
AER LINGUS
The smaller IAG group airlines, Aer Lingus and Level, more specifically figure their layoffs. Aer Lingus will cut 250 people, excluding pilots, from a total of 4,500 and apply pilots' salary reductions in 2020-2021, cut staff at Cork and Shannon bases, and apply temporary layoffs. The airline will reduce its short-haul routes and land six A320s and three A330s.
LEVEL AIRLINES
Level Airlines will close its bases in Amsterdam and Vienna and lay off 240 workers. The closure of the base and the dismissal of 190 employees in Paris will be consulted, while it will strengthen the Barcelona base. It will also reduce its fleet from seven to two A330 aircraft. The Austrian airline Level Europe has been declared insolvent, ceasing operations due to the impact caused by the global health crisis.
Ξ A I R G W A Y S Ξ
PUBLISHER: Airgways.com
DBk: Iairgroup.com / Airgways.com / Capital.com
AW-POST: 2020081101AR
A\W A I R G W A Y S ®