AW | 2020 08 03 14:19 | AIRLINES / AIR TRAFFIC
Aerolíneas afectadas por tormenta Sinlaku en Tailandia y Vietnam
Las provincias de Chiang Mai y Loei de la República de Tailandia recibieron fuertes golpes de la Tormenta Sinlaku cuando se trasladó con fuertes lluvias y advertencias de inundaciones repentinas vigentes hasta al menos el Martes 04/08. El río Kuang se desbordó e inundó el municipio en el distrito de San Sai de Chiang Mai durante la noche. Los residentes escaparon de las inundaciones repentinas al trasladarse a terreno elevado.
El Departamento de Meteorología emitió otra alerta meteorológica, pero dijo que Sinlaku se estaba debilitando al ingresar al distrito Pua de Nan el lunes por la mañana. Se esperaban fuertes lluvias en al menos 44 provincias, la mayoría de ellas en las regiones norte y noreste, hasta el Martes 04/08.
La Tormenta Sinlaku también está afectando la región de Vietnam con fuertes tormentas. Las aerolíneas vietnamitas Vietjet Airlines, Vietnam Airlines y Bamboo Airways, informaron que ajustarán el horario de numerosos vuelos, debido al impacto de la tormenta Sinlaku en las regiones del país.
Las autoridades de Vietjet anunciaron el cambio de hora de los vuelos de las rutas Ciudad Ho Chi Minh-Vinh, Hanoi/Hai Phong-Buon Ma Thuot, Ciudad Ho Chi Minh-Hanoi y Can Tho-Hanoi, entre otras. Además, la empresa aumentará dos vuelos diarios al itinerario Ciudad Ho Chi Minh-Vinh y viceversa en aras de apoyar a los clientes para que continúen su viaje una vez que termine el mencionado ciclón, el segundo de esta temporada. Los viajeros podrán actualizar las informaciones en la página web oficial de la entidad y a través de la aplicación móvil Vietjet Air para conocer exactamente el horario de su vuelo.
Con anterioridad, Vietnam Airlines dio a conocer un informe sobre la cancelación de 27 vuelos el 2 Agosto 2020, debido a la situación meteorológica. Mientras Bamboo Airways también anunció el reajuste de 23 vuelos, principalmente en la ruta Ciudad Ho Chi Minh-Da Lat.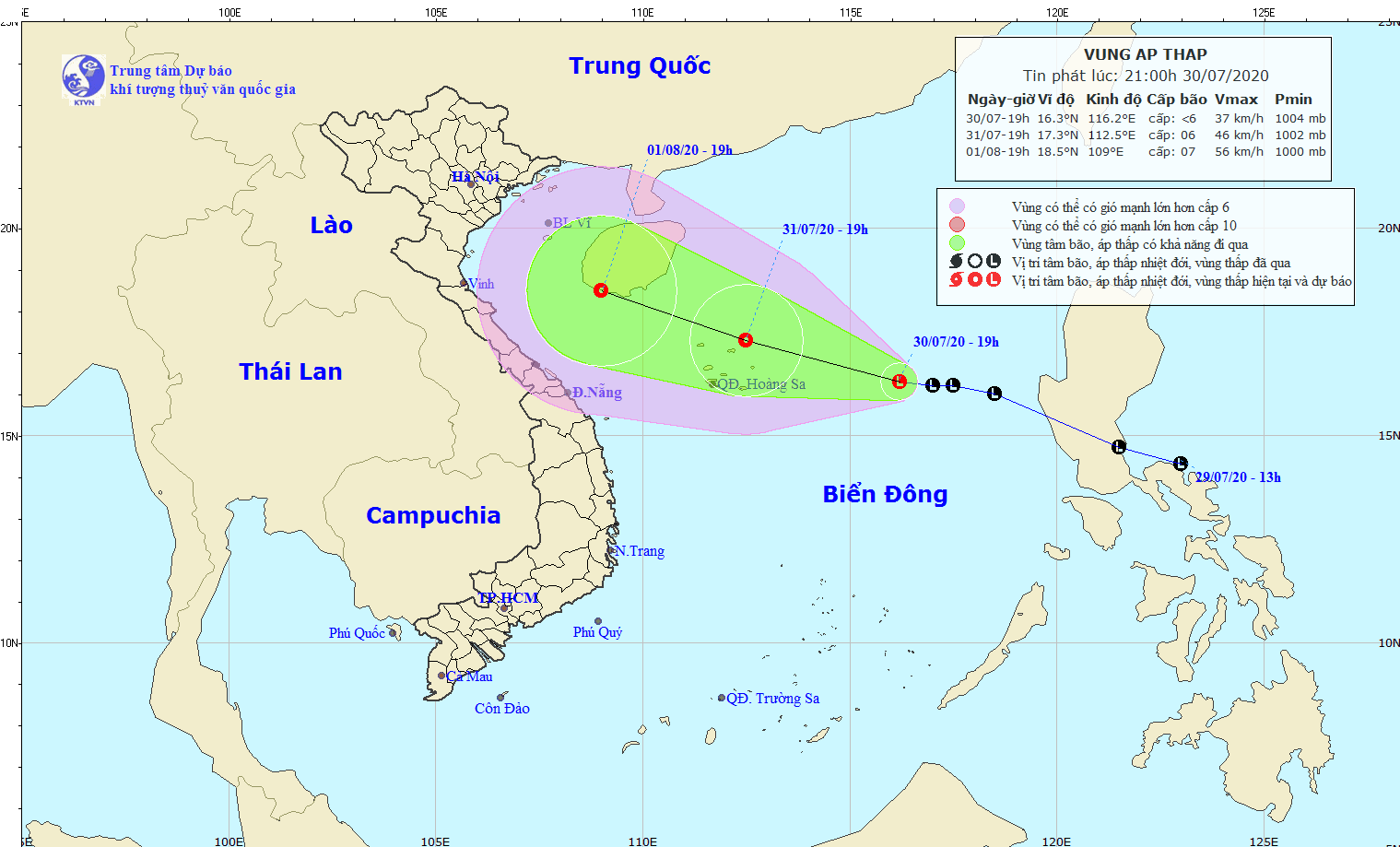 Sinlaku storm affects air traffic
Airlines affected by Sinlaku storm in Thailand and Vietnam
The Chiang Mai and Loei provinces of the Republic of Thailand were hit hard by Sinlaku Storm when it moved with heavy rains and flash flood warnings in effect until at least Tuesday 04/08. The Kuang River overflowed and flooded the township in the San Sai district of Chiang Mai overnight. Residents escaped flash flooding by moving to high ground.
The Meteorological Department issued another meteorological alert, but said Sinlaku was weakening upon entering the Pua district of Nan on Monday morning. Heavy rains were expected in at least 44 provinces, most of them in the north and northeast regions, until Tuesday 04/08.
Sinlaku Storm is also hitting the Vietnam region with heavy storms. Vietnamese airlines Vietjet Airlines, Vietnam Airlines and Bamboo Airways, reported that they will adjust the schedule of numerous flights, due to the impact of the Sinlaku storm in the regions of the country.
The Vietjet authorities announced the change of time for flights on the routes Ho Chi Minh-Vinh, Hanoi/Hai Phong-Buon Ma Thuot, Ho Chi Minh-Hanoi and Can Tho-Hanoi, among others. In addition, the company will increase two daily flights to the Ho Chi Minh-Vinh City itinerary and vice versa in order to support customers to continue their journey once the aforementioned cyclone ends, the second of this season. Travelers can update the information on the entity's official website and through the Vietjet Air mobile application to know exactly their flight schedule.
Previously, Vietnam Airlines released a report on the cancellation of 27 flights on August 2, 2020, due to the weather situation. While Bamboo Airways also announced the readjustment of 23 flights, mainly on the Ho Chi Minh City-Da Lat route.
Ξ A I R G W A Y S Ξ
PUBLISHER: Airgways.com
DBk: Nchmf.gov.vn / Moezala.gov.mn / Bangkokpost.com / Airgways.com / Vietnamplus.vn
AW-POST: 202008031419AR
A\W A I R G W A Y S ®