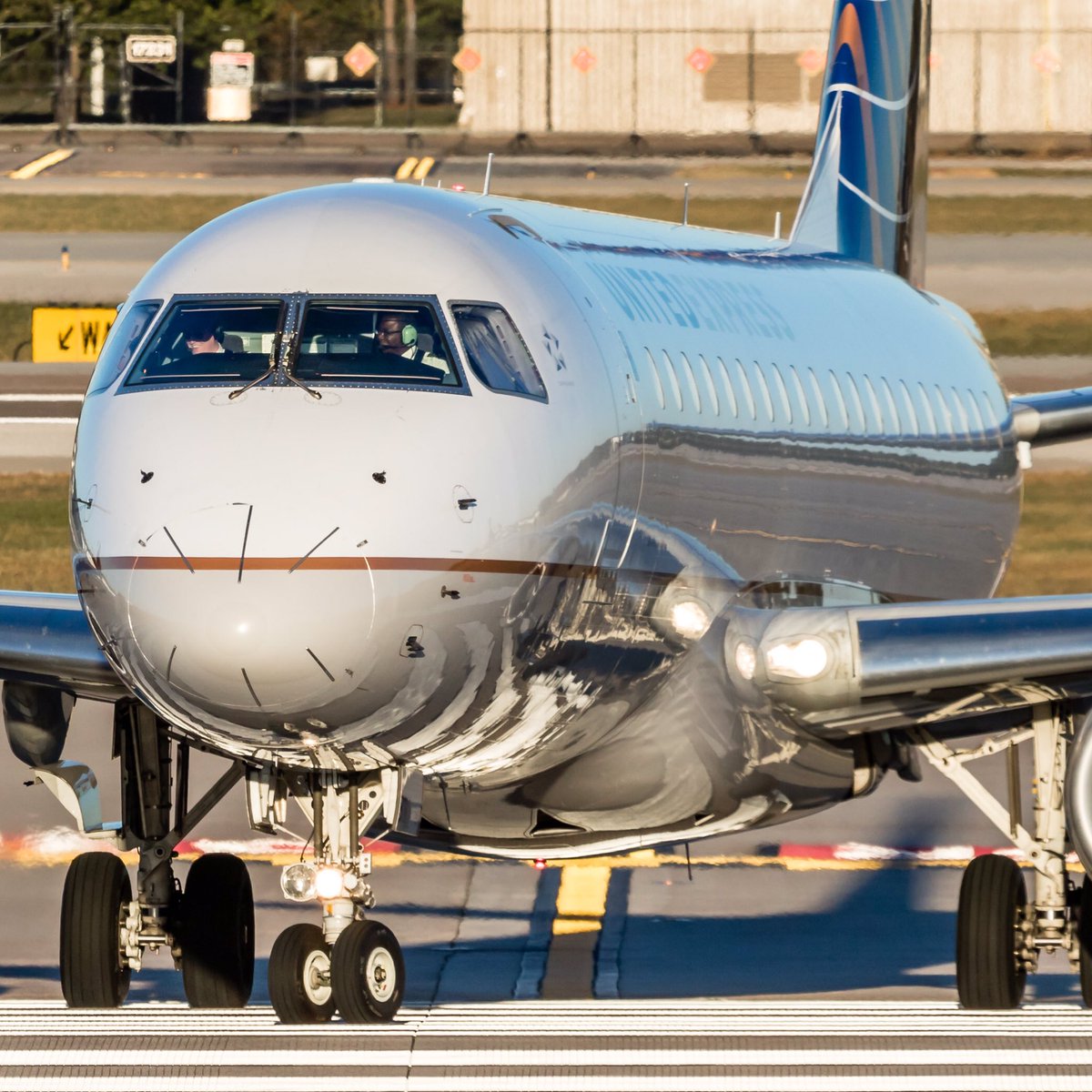 AW | 2020 08 12 20:37 | AIRLINES
Compañia aérea regional encomienda 20 E175-E1
Mesa Airlines ha solicitado una orden por veinte Embraer E175-E1 como parte de una expansión de servicios proyectada el 4Q2020. La compañía regional estadounidense en una reunión con inversionistas el Lunes 10/08 ha anunciado el pedido formal de aeronaves Embraer. El primer avión está programada para ser entregado a partir de Septiembre 2020 y continuará el acuerdo de entregas hasta Junio 2021, iniciando la financiación de las diez primeras unidades. La aerolínea regional ofrece rutas de tercer nivel como empresa feeder de United Airlines bajo la marca United Express, como así también para American Airlines bajo la regional American Eagle.
La nueva serie de pedidos de Embraer E175-E1 reemplazarán veinte unidades Bombardier CRJ-700 debido a la edad promedio de 17 años de antigüedad, mientras que la línea Embraer E175 promedia los cinco años.
Mesa ha ingresado al mercado de carga pura teniendo presente el potencial del servicio en tiempos de pandemia, por el cual ha llegado a un acuerdo con DHL Airlines para operar dos aviones de carga Boeing 737-400F programados para iniciar servicios el 10/2020, convirtiéndose en la primer aerolínea regional en ingresar al segmento de carga pura en Estados Unidos en estos últimos tiempos.
Restructurando en tiempo pandemia
Mesa Airlines Group ha incursionado en menores gastos de operación y mantenimiento de vuelos debido a la reducción de vuelos como resultado de la pandemia, y adquiriendo ayudas por valor de US$ 43 millones relacionados con la subvención federal recibida a través del Acuerdo de Apoyo de Nómina de acuerdo con la Ley CARES. La aerolínea ha tenido una utilidad neta de US$ 3.4 millones, debido a una drástica reducción de gastos, del orden del 64.5% en comparación con 2019. "Dado el difícil entorno operativo, estamos muy contentos de informar un flujo de caja y ganancias positivos. Creemos que este es el resultado de nuestro incansable enfoque en los bajos costos y las operaciones confiables, la construcción de nuestros socios clave y la dedicación y el arduo trabajo de todos nuestros empleados. Si bien creemos que hay importantes oportunidades por delante, todavía existen desafíos relacionados con COVID-19; nuestras flotas continúan utilizándose por debajo del 60%, el financiamiento de las aeronaves se ha vuelto más difícil y el tiempo de recuperación proyectado para que la demanda regrese a los niveles anteriores al COVID-19 es incierto", dijo Jonathan Ornstein, el CEO de Mesa Air Group.
Mesa Airlines Inc. es una aerolínea regional estadounidense con sede en Phoenix, Arizona. Es una compañía certificada por la Parte 121 de la FAA que opera bajo el número de certificado de aerolínea MASA036A emitido el 29 Junio 1979. Es una subsidiaria de Mesa Air Group y opera vuelos como American Eagle y United Express a través de los respectivos acuerdos de código compartido con American Airlines y United Airlines. Conecta a 91 ciudades en 36 estados, el Distrito de Columbia en Canadá y México. La compañía opera una flota de 145 aviones regionales, con alrededor de 300 vuelos diarios y una fuerza laboral de 3.400 empleados.
Mesa Airlines orders 20 Embraer E175s
Regional airline orders 20 E175-E1
Mesa Airlines has requested an order for twenty Embraer E175-E1s as part of a projected expansion of services in 4Q2020. The US regional company in a meeting with investors on Monday 10/08 has announced the formal order for Embraer aircraft. The first aircraft is scheduled to be delivered from September 2020 and the delivery agreement will continue until June 2021, starting the financing of the first ten units. The regional airline offers third-tier routes as a feeder company for United Airlines under the United Express brand, as well as for American Airlines under the regional American Eagle.
The new Embraer E175-E1 order series will replace twenty Bombardier CRJ-700 units due to the average age of 17 years old, while the Embraer E175 line averages five years.
Mesa has entered the pure cargo market bearing in mind the potential of the service in times of pandemic, for which it has reached an agreement with DHL Airlines to operate two Boeing 737-400F cargo aircraft scheduled to start services on 10/2020, becoming the first regional airline to enter the pure cargo segment in the United States in recent times.
Restructuring in pandemic time
Mesa Airlines Group has incurred in lower operating and maintenance expenses of flights due to the reduction of flights as a result of the pandemic, and acquiring aid worth US$ 43 million related to the federal grant received through the Payroll Support Agreement in accordance with the CARES Law. The airline has had a net profit of US$ 3.4 million, due to a drastic reduction in expenses, of the order of 64.5% compared to 2019. "Given the difficult operating environment, we are very pleased to report positive cash flow and earnings. We believe this is the result of our tireless focus on low costs and reliable operations, building our key partners, and the dedication and hard work of all of our employees. While we believe there are significant opportunities ahead, there are still challenges related to COVID-19; our fleets continue to be utilized below 60%, aircraft financing has become more difficult, and the projected payback time for demand to return to pre-COVID-19 levels is uncertain", said Jonathan Ornstein, CEO of Table Air Group.
Mesa Airlines Inc. is an American regional airline based in Phoenix, Arizona. It is an FAA Part 121 certified company that operates under airline certificate number MASA036A issued on June 29, 1979. It is a subsidiary of Mesa Air Group and operates flights such as American Eagle and United Express through the respective agreements of codeshare with American Airlines and United Airlines. Connects 91 cities in 36 states, the District of Columbia in Canada, and Mexico. The company operates a fleet of 145 regional aircraft, with around 300 daily flights and a workforce of 3,400 employees.
Ξ A I R G W A Y S Ξ
PUBLISHER: Airgways.com
DBk: Mesa-air.com / Airgways.com
AW-POST: 202008122037AR
A\W A I R G W A Y S ®