AW | 2020 08 16 11:19 | AIRLINES MARKET
Aerolíneas esperan que Hawaii sea despegue hacia recuperación
Los transportistas aéreos estadounidenses apuestan a que los ciudadanos cansados ​​del bloqueo del Coronavirus buscarán vacaciones en lugares turísticos. En el verano boreal, las aerolíneas de Estados Unidos incorporaron más asientos en los aviones con destino a Hawaii que a cualquier otro estado, apostando a que los estadounidenses agotados de aislamiento necesitarán unas vacaciones. La capacidad de las aerolíneas regulares a las islas del Pacífico creció un 185% entre Junio y Septiembre 2020. Las aerolíneas planean tener 1,4 millones de asientos, ocupados, esperan, que lleguen al estado el próximo mes, según datos de la consultora de aviación OAG.
Aumento de demanda
El aumento de la capacidad hacia el destino tropical de las Islas de Hawaii es parte de una tendencia más amplia de recuperación de los viajes de placer, aunque todavía a una fracción más baja de los niveles de 2019, mientras que los viajes de negocios siguen estancados.
Los datos de la OAG muestran que los estados con grandes poblaciones, como Texas, registraron la mayor cantidad de capacidad programada durante el período de cuatro meses, y algunos de los mayores aumentos se produjeron en estados como Alabama, donde la capacidad programada aumentó en un 72% pero desde una base baja de apenas 35.000 asientos en Junio 2020. Pero varios estados que dependen de los dólares del turismo para el 5 por ciento o más del producto interno bruto experimentaron aumentos sustanciales entre Junio y Septiembre 2020.
El número de asientos en los aviones a Hawaii aumentó cada mes en anticipación a la reapertura del estado para los visitantes. Las islas, que derivan el 10 por ciento de su PIB del turismo, originalmente dijeron que recibirían a los viajeros con una prueba negativa de Covid-19 a partir del 1 Agosto 2020, y luego lo llevaron al 1 Septiembre 2020. A medida que aumentan los casos, el gobernador del estado ha planteado la posibilidad de retrasar la fecha nuevamente. En el Estado de Montana, conocida por el esquí y las impresionantes vistas del Parque Nacional Glacier, registró el tercer aumento más alto de asientos, con un 112%. El Estado de Colorado subió un 53 por ciento a 2,3 millones de asientos programados en septiembre. En Nevada, hogar de los casinos de Las Vegas, experimentó un aumento del 45 por ciento a 1,4 millones de capacidad.
Aerolíneas
Las aerolíneas programaron 4,2 millones de asientos para volar a Florida en Julio, pero recortaron a 3,3 millones en septiembre, para un aumento general del 10 por ciento. El estado vio un aumento de los nuevos casos de Covid-19 a mediados de julio antes de volver a caer.
United Airlines ha comunicado el Miércoles 12/08 que agregaría 28 vuelos sin escalas a Florida este invierno debido a la demanda de los clientes, mientras que Southwest Airlines intenta atraer a los esquiadores con más vuelos a Steamboat Springs, Colorado. United planea agregar vuelos desde siete ciudades del noreste y medio oeste de Estados Unidos a partir de noviembre. Ankit Gupta, Vicepresidente de Planificación de Redes Domésticas de la aerolínea, dijo que la medida representa "la mayor expansión de United de vuelos de punto a punto, sin hub, y refleja nuestro enfoque basado en datos para agregar capacidad donde los clientes nos dicen que quieren ir".
A medida que continúe la recuperación, los gobernadores estadounidenses de los estados que dependen del turismo relajarán más rápidamente las restricciones para controlar el virus, lo que les permitirá ver una recuperación más rápida en la demanda de viajes aéreos, dijo en una nota la Analista de Cowen, Helane Becker.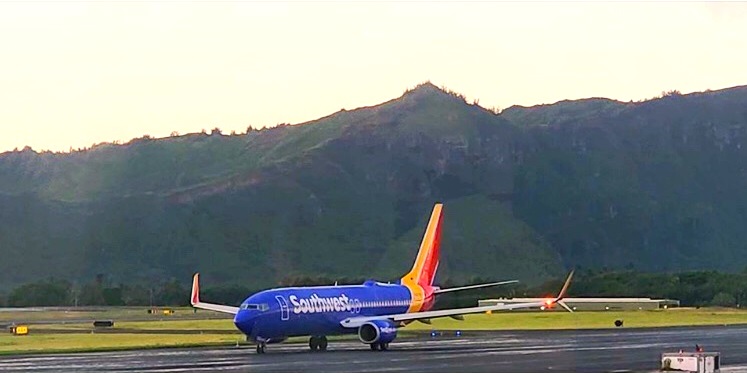 The US awaits recovery in Hawaii
US airlines hope Hawaii is the liftoff to recovery
US air carriers are betting that citizens tired of the Coronavirus lockdown will seek vacations in tourist spots. In the summer, U.S. airlines added more seats on planes bound for Hawaii than any other state, betting that Americans exhausted from isolation will need a vacation. The capacity of regular airlines to the Pacific islands grew 185% between June and September 2020. The airlines plan to have 1.4 million seats, occupied, they expect, to arrive in the state next month, according to data from the consulting firm of aviation OAG.
Increase in demand
Increased capacity to the tropical Hawaiian Islands is part of a broader trend of recovery in leisure travel, albeit still at a lower fraction of 2019 levels, while business travel remains stagnant.
OAG data shows that states with large populations, such as Texas, saw the most scheduled capacity during the four-month period, with some of the largest increases occurring in states like Alabama, where scheduled capacity increased by a 72% but from a low base of just 35,000 seats in June 2020. But several states that depend on tourism dollars for 5 percent or more of gross domestic product experienced substantial increases between June and September 2020.
The number of seats on planes to Hawaii increased each month in anticipation of the state reopening for visitors. The islands, which derive 10 percent of their GDP from tourism, originally said they would welcome travelers with a negative Covid-19 test starting August 1, 2020, and then brought it to September 1, 2020. As they increase cases, the state governor has raised the possibility of delaying the date again. In the State of Montana, known for skiing and breathtaking views of Glacier National Park, it posted the third highest seat increase, at 112%. The State of Colorado was up 53 percent to 2.3 million scheduled seats in September. In Nevada, home to Las Vegas casinos, it saw a 45 percent increase to 1.4 million capacity.
Airlines
Airlines scheduled 4.2 million seats to fly to Florida in July, but slashed to 3.3 million in September, for an overall increase of 10 percent. The state saw a spike in new Covid-19 cases in mid-July before falling again.
United Airlines announced Wednesday 08/12 that it would add 28 nonstop flights to Florida this winter due to customer demand, while Southwest Airlines is trying to attract skiers with more flights to Steamboat Springs, Colorado. United plans to add flights from seven cities in the northeastern and midwestern United States starting in November. Ankit Gupta, the airline's Vice President of Home Network Planning, said the move represents "United's largest expansion of point-to-point, hubless flights, and reflects our data-driven approach to adding capacity where customers tell us They want to go".
As the recovery continues, U.S. governors of states that rely on tourism will more quickly ease restrictions to control the virus, allowing them to see a faster recovery in demand for air travel, the U.S. Analyst said in a note. Cowen, Helane Becker.
Ξ A I R G W A Y S Ξ
PUBLISHER: Airgways.com
DBk: Airgways.com / Bloomberg.com / United.com / Southwest.com / Oag.com
AW-POST: 202008161119AR
A\W A I R G W A Y S ®