AW | 2020 08 25 11:58 | AVIATION / AIRLINES
Más 8.500 aviones permanecen fuera de servicio en todo el mundo
Alrededor de 8.500 aviones comerciales de pasajeros (un tercio de la flota mundial) aún no están operando en Agosto 2020, un período normalmente ocupado debido a la temporada alta de vacaciones de verano en el hemisferio norte, revelan datos de Cirium. El número está directamente relacionado con la pandemia de Coronavirus (Covid-19), que desde el primer trimestre viene bajando la demanda y obligando a los países a imponer restricciones.
En el Roswell International Air Center, por ejemplo, en el Estado de Nuevo México, Estados Unidos, conocido como el cementerio de aviones, hasta la semana pasada estaban estacionados alrededor de 383 aviones, un número muy diferente de las 103 unidades que estaban detenidas en el espacio a principios de año. Muchas aerolíneas en los Estados Unidos continúan almacenando sus Boeing 737 y Boeing 777 en Roswell por tarifas que van desde US$ 10 a US$ 14 por día.
Por otro lado, según OAG, la demanda de viajes no se está recuperando tan rápidamente. Los datos muestran que en Europa, donde las restricciones comenzaron a suavizarse, el número de vuelos internacionales realizados en la tercera semana de agosto todavía era alrededor de un 60% menos que el volumen operado en el mismo período de 2019. Los pedidos de nuevos aviones también están disminuyendo, más de 500 pedidos de aviones Boeing y Airbus han sido cancelados desde Marzo 2020.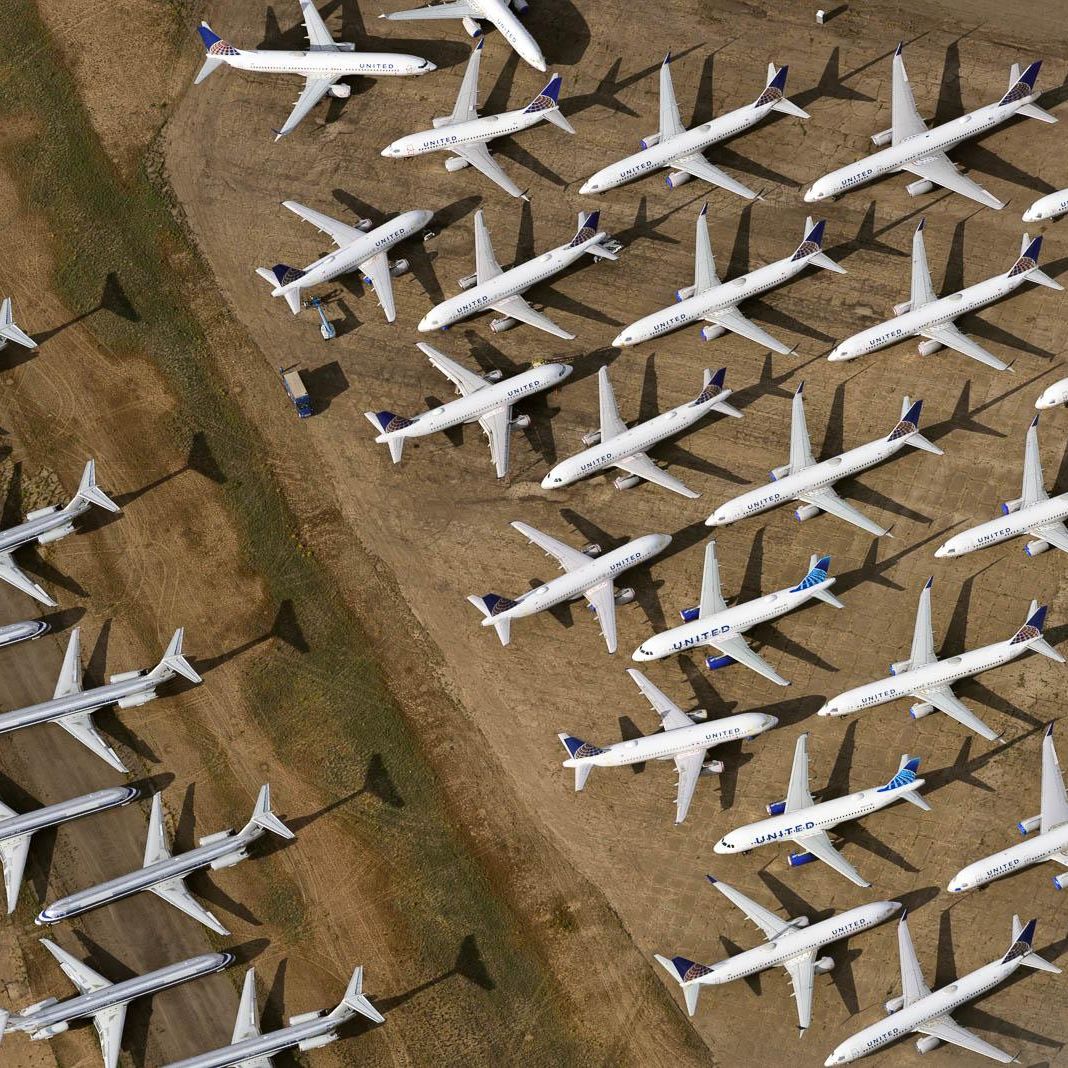 8,500 aircraft in the world do not fly
More 8,500 commercial aircraft remain out of service worldwide
Around 8,500 commercial passenger jets (a third of the world's fleet) are still not operating in August 2020, a normally busy period due to the peak summer vacation season in the northern hemisphere, data from Cirium reveals. The number is directly related to the Coronavirus pandemic (Covid-19), which since the first quarter has been decreasing demand and forcing countries to impose restrictions.
At the Roswell International Air Center, for example, in the State of New Mexico, United States, known as the aircraft graveyard, until last week around 383 aircraft were parked, a very different number from the 103 units that were detained in space at the beginning of the year. Many airlines in the United States continue to store their Boeing 737s and Boeing 777s at Roswell for fees ranging from US$ 10 to US$ 14 a day.
On the other hand, according to OAG, the demand for travel is not recovering as quickly. The data shows that in Europe, where restrictions began to be relaxed, the number of international flights carried out in the third week of August was still around 60% less than the volume operated in the same period in 2019. Orders for new aircraft They are also declining, more than 500 orders for Boeing and Airbus aircraft have been canceled since March 2020.
Ξ A I R G W A Y S Ξ
PUBLISHER: Airgways.com
DBk: Airgways.com / Mercadoeeventos.com.br / Cirium.com / Aog.com / Filipwolak.com / Dallasnews.com
AW-POST: 202008251158AR
A\W A I R G W A Y S ®