AW | 2020 09 01 12:55 | AIRLINES ALLIANCE
Estrategia de bajo coste de British Airways para Aer Lingus
La compañía irlandesa Aer Lingus podría debutar en el mercado transatlántico del Reino Unido, volando sin escalas desde una ciudad como Manchester o Edimburgo hacia Estados Unidos. Los pasajeros no solo evitarían los centros de conexión irlandeses de Aer Lingus, sino también la fortaleza de London/Heathrow, donde British Airways (BA) normalmente envía a los pasajeros entre el Reino Unido al mundo. Dado que tanto Aer Lingus como British Airways son propiedad de IAG Group, el plan convierte a Aer Lingus en una especie de hermana de bajo coste de British Airways. El accionista es el mismo, por lo que es mejor encontrar la combinación correcta de línea aérea, avión y ruta, aunque los sindicatos aeronáuticos no compartan el movimiento enlas islas británicas.
Aer Lingus utilizará aviones de fuselaje estrecho justo cuando British Airways finaliza sus vuelos transatlánticos con aeronaves narrowbodies Airbus A318 con solo 32 asientos en clase ejecutiva. Las ciudades fuera de Londres no tienen suficiente demanda premium para el servicio de British Airways sin escalas, según su cálculo. De esta manera entra el trébol irlandés. Aer Lingus tiene una base de costos más baja y está utilizando aviones estrechos más nuevos como el A321NEO, con una configuración de 184 asientos, 16 en clase business y 168 en clase económica, se adaptan a los mercados más recreativos fuera de Londres.
La oportunidad surge porque Aer Lingus no cree que su ciudad de enfoque de Shannon, donde tiene su sede el A321NEO, pueda respaldar el servicio a mediano plazo después de la pandemia de Coronavirus. Aer Lingus realizó licitaciones para aeropuertos regionales del Reino Unido para respaldar los vuelos del A321NEO, informó The Irish Times. Respondieron seis aeropuertos del Reino Unido, incluidos Manchester y Edimburgo. Aer Lingus iniciaría vuelos en 2021 durante al menos tres años bajo esta modalidad.
Modelo AF-KLM
Representaría una de las primeras integraciones estratégicas entre Aer Lingus y otros operadores de IAG. Air France y KLM quizás hayan intercambiado más vuelos, como KLM se hizo cargo anteriormente de algunos vuelos de Air France Bangkok. Eso se debe en parte a una gran diferencia de costos y a que sus centros de Amsterdam y París están muy cerca.
IAG Group
En el grupo IAG, las aerolíneas miembros han sobreviviendo a los efectos de la crisis mundial. Level Airlines nació en Barcelona, ​​España, donde Iberia se retiraba. Entonces Level abrió mercados completamente nuevos, como París. Pero no se enfrentó a Iberia en Madrid, British Airways en Londres o Aer Lingus en Dublín.
Cielos europeos
Es menos probable que los pasajeros se transfieran entre los centros de IAG salientes a través de Heathrow, entrantes a través de Madrid que en el Grupo Lufthansa. Los centros de IAG están más centrados en la región y tienden a tener menos tráfico de tránsito que en el Grupo Lufthansa.
Es posible que una aerolínea irlandesa vuele desde el Reino Unido a los Estados Unidos debido a un amplio acuerdo de cielos abiertos. Air France inició inicialmente un vuelo Londres-Los Ángeles, pero lo retiró; Air France necesitaba su hub de París.
La mayor incursión en el vuelo de bandera mixta vino más recientemente de Norwegian Air Shuttle y sus muchas unidades, ahora en cuidados críticos. Aer Lingus se beneficia del mayor poder de venta de British Airways y sus socios, y de las ventajas de fidelidad asociadas.
Perspectivas de BA
La centralidad de British Airways en Londres ha sido una molestia para los pasajeros en Manchester, Edimburgo y cualquier lugar que no sea Londres. British Airways depende demasiado del tráfico premium, que está demasiado agotado fuera de Londres, por esta razón no puede lograr volar desde ciudades secundarias del Reino Unido hacia el exterior. Será una venta difícil para British Airways e IAG, pero es una razón fundamental a corto plazo. Más allá, la crisis pandémica puede generar nuevas oportunidades y cooperación dentro del grupo IAG.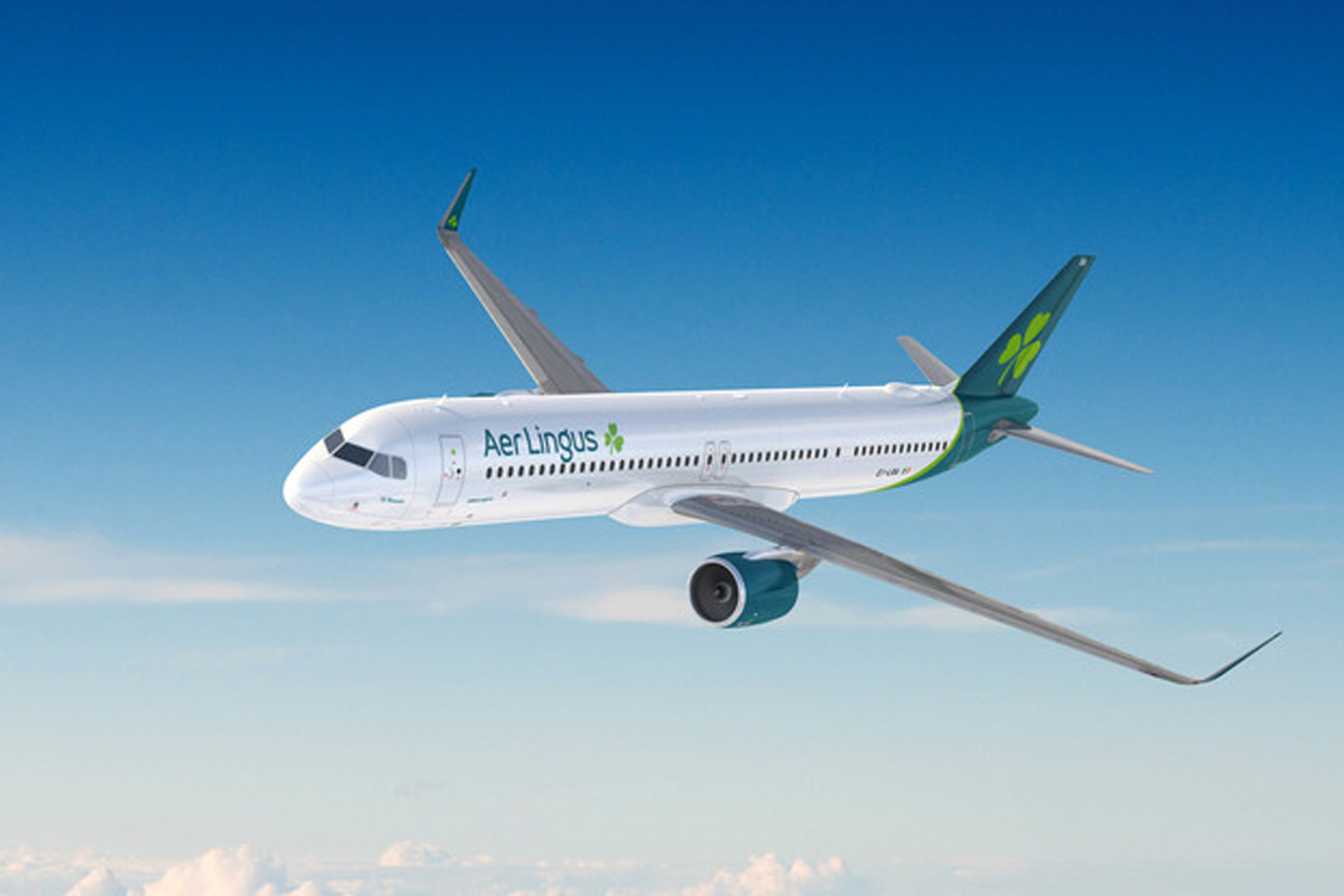 British Airways-Aer Lingus strategies
British Airways low cost strategy for Aer Lingus
The Irish company Aer Lingus could make its debut in the UK transatlantic market, flying non-stop from a city like Manchester or Edinburgh to the United States. Passengers would avoid not only Aer Lingus' Irish hubs, but also the London/Heathrow fortress, where British Airways (BA) normally sends passengers between the UK to the world. Since both Aer Lingus and British Airways are owned by the IAG Group, the scheme makes Aer Lingus something of a low-cost sister to British Airways. The shareholder is the same, so it is best to find the correct combination of airline, plane and route, even if the aeronautical unions do not share the movement in the British Isles.
Aer Lingus will use narrow-body aircraft just as British Airways finalizes its transatlantic flights with narrowbodies Airbus A318 aircraft with just 32 business class seats. Cities outside of London don't have enough premium demand for British Airways nonstop service, according to their estimate. This is how the Irish shamrock comes in. Aer Lingus has a lower cost base and is using newer narrow jets such as the A321NEO, with a 184-seat configuration, 16 in business class and 168 in economy class, tailored to the more recreational markets outside of London.
The opportunity arises because Aer Lingus does not believe that its focus city of Shannon, where the A321NEO is based, can support service in the medium term after the Coronavirus pandemic. Aer Lingus held tenders for UK regional airports to support A321NEO flights, The Irish Times reported. Six UK airports responded, including Manchester and Edinburgh. Aer Lingus would start flights in 2021 for at least three years under this modality.
Model AF-KLM
It would represent one of the first strategic integrations between Aer Lingus and other IAG operators. Air France and KLM may have exchanged more flights, as KLM previously took over some Air France Bangkok flights. This is partly due to a large difference in costs and the fact that their centers in Amsterdam and Paris are very close.
IAG Group
In the IAG group, member airlines have survived the effects of the global crisis. Level Airlines was born in Barcelona, ​​Spain, where Iberia was retiring. So Level opened up completely new markets, like Paris. But it didn't take on Iberia in Madrid, British Airways in London or Aer Lingus in Dublin.
European skies
Passengers are less likely to transfer between outbound IAG hubs via Heathrow, inbound via Madrid than at the Lufthansa Group. IAG centers are more regionally focused and tend to have less transit traffic than at the Lufthansa Group.
It is possible for an Irish airline to fly from the UK to the US due to a broad open skies agreement. Air France initially started a London-Los Angeles flight, but withdrew it; Air France needed its hub in Paris.
The biggest foray into mixed-flag flight most recently came from Norwegian Air Shuttle and its many units, now in critical care. Aer Lingus benefits from the increased selling power of British Airways and its partners, and the associated loyalty benefits.
BA perspective
British Airways' centrality in London has been a nuisance to passengers in Manchester, Edinburgh and anywhere other than London. British Airways relies too heavily on premium traffic, which is too exhausted outside London, for this reason it cannot manage to fly from secondary UK cities to the outside. It will be a tough sell for British Airways and IAG, but it's a short-term rationale. Further, the pandemic crisis may generate new opportunities and cooperation within the IAG group.
Ξ A I R G W A Y S Ξ
PUBLISHER: Airgways.com
DBk: Britishairways.com / Aerlingus.com / Forbes.com / Irishtimes.com / Airgways.com
AW-POST: 202009011255AR
A\W A I R G W A Y S ®