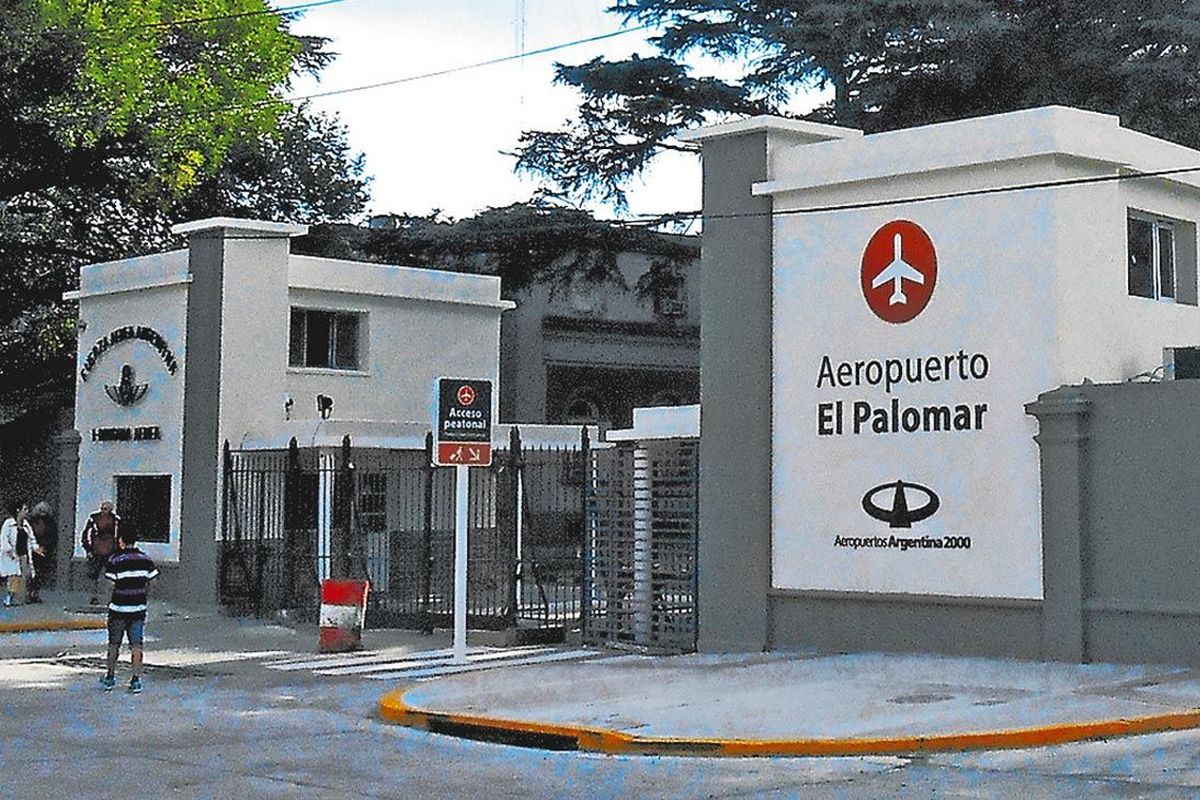 AW | 2020 09 10 10:30 | AIRLINES / AIRPORTS
Gremios Flybondi y JetSmart convocan nueva marcha en El Palomar
La nueva convocatoria para este 10 Septiembre 2020 de los gremios aeronáuticos, empleados y organizaciones se dan cita en el Aeropuerto Internacional El Palomar, Argentina, en la marcha del 10S establecida para reclamar por la continuidad del aeropuerto low cost, bajo el lema «El Palomar: un aeropuerto esencial e inclusivo», los trabajadores nucleados en los sindicatos ATAF y ASTJ convocaron a una nueva marcha para este Jueves 10 de Septiembre a las 10:00 horas, frente a la terminal aeroportuaria para exporesar el repudio a las políticas de Estado por suprimir la aeroestación y la preocupación por los constantes atropellos a la libertad de trabajo. Exigirán al Gobierno mantener una política firme y decidida para la continuidad de las operaciones en El Palomar.
«La Jueza [Martina] Forns ya dispuso una incomprensible restricción de vuelos nocturnos que confiamos la Cámara Federal pronto revocará. Ahora, la Jueza Forns tiene en sus manos un pedido de cierre del Aeropuerto El Palomar formulado por este grupo minoritario, un pedido sin ningún sustento. Los compañeros trabajadores estamos convencidos que nuestra actividad aeronáutica no causa daños, sino que por el contrario genera conectividad, desarrollo económico, crecimiento, inclusión y trabajo. Pedimos a la jueza Forns que asegure la continuidad de las operaciones y no afecte, con una decisión de cierre o limitación, a los miles de trabajadores que dependen del funcionamiento de este aeropuerto», manifestaron los secretarios generales, José Omar Figueredo de Flybondi Líneas Aéreas y Marcos Sosa de JetSmart Airlines Argentina.
Posición del Gobierno
Los gremios aeronáuticos han dejado trascender las intensiones del Gobierno de Argentina de una posible reapertura del Aeropuerto El Palomar que surgieron en los últimos días respecto. El Gobierno nacional permitiría reiniciar los vuelos de cabotaje desde esa aeroestación a partir de Octubre 2020, lo que implicaría dar marcha atrás en las pretensiones del concesionario suprimir un importante nodo de servicios aéreos para el desarrollo del país.
Low cost argentinas 10S by El Palomar
Guilds Flybondi and JetSmart call for a new march in El Palomar
The new call for this September 10, 2020 of aeronautical unions, employees and organizations meet at the El Palomar International Airport, Argentina, in the 10S march established to demand the continuity of the low cost airport, under the slogan «El Palomar: an essential and inclusive airport», the workers gathered in the unions ATAF and ASTJ called for a new march for this Thursday, September 10 at 10:00 am, in front of the airport terminal to express the rejection of State policies for to suppress the air station and the concern for the constant violations of the freedom of work. They will demand that the Government maintain a firm and determined policy for the continuity of operations in El Palomar.
«Judge [Martina] Forns has already ordered an incomprehensible restriction on night flights that we trust the Federal Chamber will soon revoke. Now, Judge Forns has in her hands a request for the closure of El Palomar Airport made by this minority group, a request without any We fellow workers are convinced that our aeronautical activity does not cause damage, but on the contrary generates connectivity, economic development, growth, inclusion and work. We ask Judge Forns to ensure the continuity of operations and not affect, with a decision to close or limit the thousands of workers who depend on the operation of this airport», stated the general secretaries, José Omar Figueredo of Flybondi Líneas Aéreas and Marcos Sosa of JetSmart Airlines Argentina.
Government position
The aeronautical unions have revealed the intentions of the Government of Argentina of a possible reopening of the El Palomar Airport that emerged in recent days. The national government would allow the restart of domestic flights from that airstation as of October 2020, which would imply reversing the concessionaire's claims to suppress an important air services node for the country's development.

PUBLISHER: Airgways.com
DBk: ATAF / ASTJ / Lanacion.com.ar / Airgways.com
AW-POST: 202009101030AR
A\W A I R G W A Y S ®