AW | 2020 09 28 14:05 | AIRPORTS / AIRLINES / GOVERNMENT
Italia toma medidas endurecidas en fase sensible de la epidemia
El Coronavirus continúa propagándose en una segunda ola de contagios en Europa y el mundo, las cifras están aumentando nuevamente en toda Europa. Ahora las fronteras pronto podrían cerrarse de nuevo. Italia también está experimentando un número creciente de infecciones. Cada vez más regiones en Italia refuerzan sus precauciones contra las infecciones de la pandemia.
El Estado de Sicilia ha iniciado pruebas rápidas de testeos para todas las personas que lleguen del extranjero. A partir del Miércoles 30 de Septiembre de 2020 se aplicará un requisito de máscara al aire libre para todos los mayores de seis años tan pronto como haya un extraño cerca. "Con el inicio de la temporada de influenza, estamos entrando en una fase delicada de la epidemia", explicó el Presidente Regional Nello Musumeci, quien anunció las medidas el Domingo 27/09, siendo éstas inicialmente válidas hasta el 30/10. Además, los viajeros del extranjero deben registrarse en uno de los sitios web de la región, o con un médico. A su llegada deberá acudir a los aeropuertos y puertos que realiza las pruebas rápidas de Coronavirus.
La región de Campania, en el sur de Italia, había liberado la semana pasada de la obligación de usar protección bucal y nasal al aire libre. Esto se aplica en Nápoles inicialmente hasta el 4 de Octubre 2020. En algunas partes de la ciudad portuaria de Génova, en Liguria, la máscara protectora ahora debe usarse al aire libre. En toda Italia, se requieren máscaras en tiendas, trenes y otros espacios cerrados.
Sin embargo, las cifras muestran que Italia todavía parece estar en el camino correcto. Pero ahora parece que la pandemia está bajo control en Italia. Mientras que otros países europeos tienen una pelea de segunda ola, las autoridades italianas han informado menos de 2000 nuevas infecciones por corona por día durante semanas. En Francia y España hay más de 10.000 cada día. En los últimos siete días, se informó un promedio de dieciocho muertes relacionadas con el coronavirus. A principios de abril se hablaba de un promedio de 817 muertes diarias. La OMS publicó un video que describe el camino de Italia. "El gobierno y la población en todos los niveles reaccionaron enérgicamente y lograron revertir la curva de la epidemia con la ayuda de medidas científicas", dice el video, entre otras cosas.
Regulador aéreo AGCM
El regulador aéreo de Italia amplía la investigación sobre las aerolíneas basadas en las políticas de reembolso de boletos por pandemia. Los funcionarios antimonopolio italianos ampliaron este Viernes 25/09 su investigación sobre las políticas de las aerolíneas con respecto a los viajes cancelados debido a factores relacionados con el brote mundial de coronavirus. La Autoridad Italiana de Competencia y Mercado italiana (AGCM) ha informado este Viernes 25 Septiembre de 2020 que estaba investigando las operaciones de las aerolíneas de descuento Blue Panorama, Easyjet, Ryanair y Vueling. Esto se basa en una investigación anterior que involucró a la aerolínea insignia de Italia, Alitalia, y la aerolínea de descuento regional española Volotea.
Las investigaciones sobre las actividades de las seis aerolíneas se basan en las quejas de los consumidores de que solo emitirían cupones de vuelo para vuelos cancelados en lugar de reembolsos completos. Además, se informa que las empresas ofrecen opciones de servicio al cliente inadecuadas para ayudar a resolver los problemas. Incluso se informa que tres de las aerolíneas cobran a los clientes una tarifa por hablar con un representante de servicio al cliente. No existe un calendario formal para la conclusión de las investigaciones. Los desarrollos se producen cuando la industria de las aerolíneas de Europa se tambalea a raíz de la pandemia de coronavirus. Casi todos los vuelos europeos fueron suspendidos debido a que los países emitieron bloqueos nacionales por coronavirus a partir de marzo, y los viajes entre Europa y los principales destinos como Estados Unidos, China y Brasil siguen restringidos.
Alitalia vuelos probados anti-Covid
Dentro de Europa, los vuelos generalmente se realizan a menos de la mitad de su capacidad, mientras que la demanda de vuelos se reduce debido a los temores del Coronavirus. Las aerolíneas implementan infraestructura para monitorear a los pasajeros en busca de síntomas de Coronavirus mientras desinfectan las aeronaves entre vuelos.
A principios de la semana pasada Alitalia se convirtió en la primera aerolínea europea importante en ofrecer vuelos "sin COVID-19". Los pasajeros en vuelos seleccionados entre los centros de Alitalia en Roma y Milán, las dos ciudades más grandes de Italia, son examinados para detectar el virus antes de que se les permita abordar los vuelos, y los resultados de las pruebas están disponibles antes del despegue. Si tiene éxito, la aerolínea considerará expandir el programa a otras rutas.
La metodología de la prueba se efectúa dentro de las 72 horas anteriores al vuelo y llevando un certificado negativo al aeropuerto, o obteniendo un resultado negativo de una prueba rápida de antígenos en las instalaciones de pruebas Covid del aeropuerto. Estos vuelos tendrán una línea de seguridad dedicada para mayor seguridad. La prueba por sí sola no es suficiente para una tarjeta de embarque: "Antes de embarcar, un médico del Ministerio de Salud Marítima, Aérea y Fronteriza (USMAF) verificará la validez del certificado que ya tienen los pasajeros", explicó Alitalia en un comunicado. En este momento, este procedimiento de prueba no es significativamente diferente de lo que están haciendo muchas aerolíneas en todo el mundo. Pero etiquetar el vuelo como "probado por Covid" podría brindar una tranquilidad muy apreciada a los viajeros que están ansiosos por abordar un avión en medio de una pandemia.
Fiumicino, 5 estrellas
A principios de este mes, el Aeropuerto de Fiumicino (FCO) de Roma recibió recientemente el primer y hasta ahora único premio "Anti-Covid" de cinco estrellas de Europa otorgado por el organismo internacional de calificación de aerolíneas Skytrax. La aerolínea ha transformado uno de sus estacionamientos en una instalación de prueba Covid móvil, disponible tanto para viajeros como para no viajeros.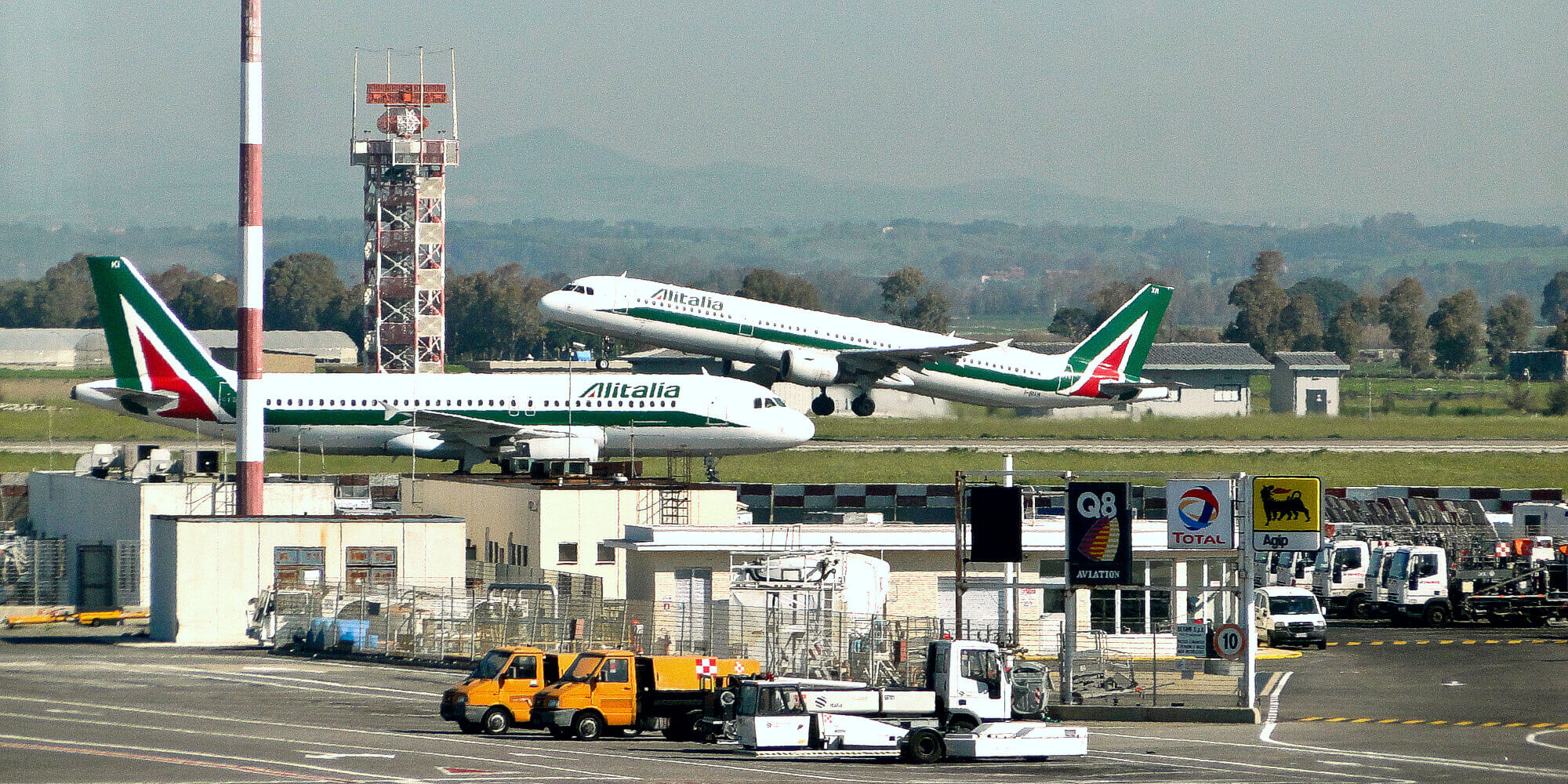 WHO praises Italy for measures
Italy takes toughened measures in sensitive phase of the epidemic
The Coronavirus continues to spread in a second wave of infections in Europe and the world, the numbers are increasing again throughout Europe. Now the borders could soon be closed again. Italy is also experiencing a growing number of infections. More and more regions in Italy are tightening their precautions against infections from the pandemic.
The State of Sicily has started rapid tests for all the people arriving from abroad. Beginning Wednesday, September 30, 2020, an outdoor mask requirement will apply for everyone over the age of six as soon as a stranger is nearby. "With the beginning of the influenza season, we are entering a delicate phase of the epidemic", explained Regional President Nello Musumeci, who announced the measures on Sunday 09/27, which were initially valid until 10/30. Also, travelers from abroad must register with one of the region's websites, or with a doctor. Upon arrival you must go to the airports and ports that perform rapid tests for Coronavirus.
The Campania region, in southern Italy, had released last week from the obligation to wear mouth and nasal protection outdoors. This applies in Naples initially until October 4, 2020. In some parts of the port city of Genoa, in Liguria, the protective mask must now be worn outdoors. Throughout Italy, masks are required in shops, trains, and other enclosed spaces.
However, the figures show that Italy still seems to be on the right track. But now it appears that the pandemic is under control in Italy. While other European countries have a second-wave fight, Italian authorities have reported fewer than 2,000 new corona infections per day for weeks. In France and Spain there are more than 10,000 every day. In the past seven days, an average of eighteen coronavirus-related deaths were reported. At the beginning of April there was talk of an average of 817 deaths a day. The WHO published a video describing the path of Italy. "The government and the population at all levels reacted energetically and managed to reverse the curve of the epidemic with the help of scientific measures", the video says, among other things.
AGCM overhead regulator
Italy's air regulator expands investigation on airlines based on pandemic ticket refund policies. Italian antitrust officials on Friday 09/25 expanded their investigation into airline policies regarding trips canceled due to factors related to the global coronavirus outbreak. The Italian Competition and Market Authority (AGCM) has reported this Friday, September 25, 2020 that it was investigating the operations of the discount airlines Blue Panorama, Easyjet, Ryanair and Vueling. This builds on an earlier investigation involving Italy's flagship airline Alitalia and the Spanish regional discount airline Volotea.
Investigations into the activities of the six airlines are based on consumer complaints that they would only issue flight coupons for canceled flights rather than full refunds. Additionally, companies are reported to offer inadequate customer service options to help resolve issues. Three of the airlines are even reported to charge customers a fee to speak to a customer service representative. There is no formal timetable for the completion of investigations. The developments come as Europe's airline industry reels in the wake of the coronavirus pandemic. Almost all European flights were suspended as countries issued national coronavirus blockades starting in March, and travel between Europe and major destinations like the United States, China and Brazil remains restricted.
Alitalia flights tested anti-Covid
Within Europe, flights are generally run at less than half capacity, while demand for flights is reduced due to Coronavirus fears. Airlines implement infrastructure to monitor passengers for symptoms of Coronavirus while disinfecting aircraft between flights.
Early last week Alitalia became the first major European airline to offer "COVID-19 free" flights. Passengers on selected flights between Alitalia's hubs in Rome and Milan, Italy's two largest cities, are screened for the virus before they are allowed to board flights, and test results are available before takeoff. If successful, the airline will consider expanding the program to other routes.
The test methodology is performed within 72 hours prior to the flight and by bringing a negative certificate to the airport, or by obtaining a negative result from a rapid antigen test at the airport's Covid testing facility. These flights will have a dedicated security line for added safety. The test alone is not enough for a boarding pass: "Before boarding, a doctor from the Ministry of Maritime, Air and Border Health (USMAF) will verify the validity of the certificate that passengers already have", Alitalia explained in a statement. At this time, this test procedure is not significantly different from what many airlines around the world are doing. But labeling the flight "Covid-tested" could provide much-appreciated reassurance to travelers who are eager to board a plane in the midst of a pandemic.
Fiumicino, 5 stars
Earlier this month, Rome's Fiumicino Airport (FCO) recently received Europe's first and so far only five-star "Anti-Covid" award from the international airline rating body Skytrax. The airline has transformed one of its parking lots into a mobile Covid testing facility, available to both travelers and non-travelers.
L'OMS elogia l'Italia per le misure
L'Italia adotta misure più severe nella fase delicata dell'epidemia
Il Coronavirus continua a diffondersi in una seconda ondata di contagi in Europa e nel mondo, i numeri sono nuovamente in aumento in tutta Europa. Ora i confini potrebbero presto essere chiusi di nuovo. Anche l'Italia sta vivendo un numero crescente di contagi. Sempre più regioni in Italia stanno rafforzando le precauzioni contro i contagi da pandemia.
Lo Stato di Sicilia ha avviato test rapidi per tutte le persone in arrivo dall'estero. A partire da mercoledì 30 settembre 2020, il requisito di una maschera per esterni si applicherà a tutti i bambini di età superiore ai sei anni non appena un estraneo si trova nelle vicinanze. "Con l'inizio della stagione influenzale, stiamo entrando in una fase delicata dell'epidemia", ha spiegato il presidente regionale Nello Musumeci, che domenica 27/09 ha annunciato i provvedimenti, inizialmente validi fino al 30/10. Inoltre, i viaggiatori dall'estero devono registrarsi a uno dei siti web della regione o presso un medico. All'arrivo è necessario recarsi negli aeroporti e nei porti che effettuano i test rapidi per il Coronavirus.
La regione Campania, nel sud Italia, aveva esonerato la scorsa settimana dall'obbligo di indossare la bocca e la protezione nasale all'aperto. Questo vale a Napoli inizialmente fino al 4 ottobre 2020. In alcune parti della città portuale di Genova, in Liguria, la maschera protettiva deve ora essere indossata all'aperto. In tutta Italia, le maschere sono richieste nei negozi, nei treni e in altri spazi chiusi.
Tuttavia, i dati mostrano che l'Italia sembra ancora essere sulla buona strada. Ma ora sembra che la pandemia sia sotto controllo in Italia. Mentre altri paesi europei stanno combattendo una seconda ondata, le autorità italiane hanno segnalato meno di 2.000 nuove infezioni corona al giorno per settimane. In Francia e Spagna ce ne sono più di 10.000 ogni giorno. Negli ultimi sette giorni è stata segnalata una media di diciotto decessi correlati al coronavirus. All'inizio di aprile si parlava di una media di 817 morti al giorno. L'OMS ha pubblicato un video che descrive il percorso dell'Italia. "Il governo e la popolazione a tutti i livelli hanno reagito energicamente e sono riusciti a invertire la curva dell'epidemia con l'aiuto di misure scientifiche", dice il video, tra le altre cose.
Regolatore sopraelevato AGCM
Il regolatore aereo italiano espande le indagini sulle compagnie aeree sulla base delle politiche di rimborso dei biglietti pandemici. I funzionari dell'antitrust italiano venerdì 25 settembre hanno ampliato le loro indagini sulle politiche delle compagnie aeree relative ai viaggi cancellati a causa di fattori legati allo scoppio globale del coronavirus. L'Autorità Garante della Concorrenza e del Mercato (AGCM) ha riferito venerdì 25 settembre 2020 che stava indagando sulle operazioni delle compagnie aeree discount Blue Panorama, Easyjet, Ryanair e Vueling. Ciò si basa su un'indagine precedente che ha coinvolto la compagnia aerea di bandiera italiana Alitalia e la compagnia aerea di sconto regionale spagnola Volotea.
Le indagini sulle attività delle sei compagnie aeree si basano sui reclami dei consumatori secondo cui avrebbero emesso tagliandi di volo solo per i voli cancellati anziché rimborsi integrali. Inoltre, le aziende dovrebbero offrire opzioni di servizio clienti inadeguate per aiutare a risolvere i problemi. Si dice che tre delle compagnie aeree addebitino ai clienti una commissione per parlare con un rappresentante del servizio clienti. Non esiste un calendario formale per il completamento delle indagini. Gli sviluppi arrivano quando l'industria aerea europea vacilla sulla scia della pandemia di coronavirus. Quasi tutti i voli europei sono stati sospesi a causa dei paesi che hanno emesso blocchi nazionali contro il coronavirus a partire da marzo e i viaggi tra l'Europa e le principali destinazioni come Stati Uniti, Cina e Brasile rimangono limitati.
Voli Alitalia testati anti-Covid
All'interno dell'Europa, i voli vengono generalmente effettuati a meno della metà della capacità, mentre la domanda di voli è ridotta a causa dei timori del Coronavirus. Le compagnie aeree implementano infrastrutture per monitorare i passeggeri per i sintomi del Coronavirus mentre disinfettano gli aerei tra i voli.
All'inizio della scorsa settimana Alitalia è diventata la prima grande compagnia aerea europea ad offrire voli "COVID-19 gratuiti". I passeggeri di voli selezionati tra gli hub di Alitalia a Roma e Milano, le due città più grandi d'Italia, vengono sottoposti a screening per il virus prima di essere autorizzati a salire a bordo e i risultati dei test sono disponibili prima del decollo. In caso di successo, la compagnia aerea valuterà di estendere il programma ad altre rotte.
La metodologia del test viene eseguita entro 72 ore prima del volo e portando in aeroporto un certificato negativo, oppure ottenendo un risultato negativo da un test rapido dell'antigene presso la struttura di test Covid dell'aeroporto. Questi voli avranno una linea di sicurezza dedicata per una maggiore sicurezza. Il test da solo non basta per una carta d'imbarco: "Prima di salire a bordo, un medico del Ministero della Marina, dell'Aria e delle Frontiere (USMAF) verificherà la validità del certificato che i passeggeri già possiedono", ha spiegato Alitalia in un comunicato. . In questo momento, questa procedura di test non è significativamente diversa da ciò che stanno facendo molte compagnie aeree in tutto il mondo. Ma etichettare il volo come "testato da Covid" potrebbe fornire una rassicurazione molto apprezzata ai viaggiatori desiderosi di salire a bordo di un aereo nel mezzo di una pandemia.
Fiumicino, 5 stelle
All'inizio di questo mese, l'aeroporto di Roma Fiumicino (FCO) ha recentemente ricevuto il primo e finora unico premio "Anti-Covid" a cinque stelle in Europa dall'ente di rating della compagnia aerea internazionale Skytrax. La compagnia aerea ha trasformato uno dei suoi parcheggi in una struttura mobile di prova Covid, disponibile sia per i viaggiatori che per i non viaggiatori.

PUBLISHER: Airgways.com
DBk: Cnn.com / Who.org / Agcm.it / Airgways.com / Shutterstock.com
AW-POST: 202009281405AR
A\W A I R G W A Y S ®