AW | 2016 11 18 22:535 | INDUSTRY
Los aviones modernos son en realidad muy ruidoso. Los grandes motores a reacción que tiran enormes aviones como el Boeing 737 en el aire producen una enorme cantidad de ruido, malestar a la fauna y reduciendo los valores de las propiedades cerca de los aeropuertos. Boeing quiere cambiar eso, y la última de los emprendimientos es el 737 MAX podría poner aviones jumbo en el camino para sonar más como el zumbido de tranquilidad de un coche eléctrico y menos como usar un soplador de hojas para secar el pelo.
La mayoría de los aeropuertos tienen umbrales de ruido que los aviones deben cumplir para aterrizar, pero Boeing quiere que el B737 MAX ir por encima y más allá. La compañía dio a conocer un nuevo video mostrando la nueva tecnología del nuevo avión, que Boeing dice que hará que sea un 40 por ciento más silencioso que el Boeing 737NG, gracias a una tecnología de la era espacial escondida en un motor a reacción de otro modo ordinario.
Esencialmente, todo el motor está protegido por una nueva capa de material acústico que proporciona un pequeño factor de cancelación de ruido. El chorro de escape, lo que crea la mayor parte del sonido, se divide en tres corrientes de diferentes temperaturas, y luego se arremolinó de la parte trasera del motor a través de una «capa de hoja de espacio» y la superficie en forma de panal para disminuir el ruido.
En caso de que necesite una actualización sobre el poder loca de un motor a reacción moderno, echa un vistazo a este vídeo de grandes aviones que aterrizan en el St. Maarten aeropuerto, un pequeño lugar de vacaciones, por lo avionetas pasan sólo los pies encima de las cabezas de la gente en la playa.
Es ridículamente alto. Ruido de los aviones es tan perturbador que varios estudios realizados en la década de 1990 encontraron valores de las propiedades próximas a un aeropuerto podrían ser de entre 10 y 27 por ciento menor que las propiedades similares en otros lugares.
Pero no se puede probar el sonido de un motor a reacción en un área metropolitana importante. La compañía aeroespacial corre «pruebas de ruido para la comunidad» en la mayor parte de sus aviones manera de salir en el noreste de Montana, donde la pradera desolada ofrece un enorme lugar, tranquilo para aislar el sonido del avión.
«A partir de las condiciones de bajo nivel de ruido ambiente le permite recoger los datos más precisos desde el ruido del avión real está produciendo en sí,» Bob Little, el director de análisis de plomo para el 737 MAX, dijo.
Básicamente, la compañía ha realizado plataformas con gigantesco campo con micrófonos ultrasensibles, y luego vuela aviones sobre ellos una y otra vez hasta que puedan obtener lecturas precisas de cómo los motores de sonido durante diferentes niveles de estrés. He aquí un video de todo el proceso, con algunos golpes magníficos de la pradera sobre Glasgow, Montana.
El 737 MAX debe tomar los cielos en 2017 (aunque su espacio de taxi Starliner no lo hará). Claro, el 737 MAX es un poco más cerca de casa que los esfuerzos de la compañía para enviar astronautas a Marte, pero para alguien que vive cerca de un aeropuerto, los aviones más silenciosos son algo para tirar cohetes. 
Boeing's new 737 MAX redefines a quiet airplanes
Modern airplanes are really, really loud. The massive jet engines that pull huge airliners like the Boeing 737 through the air produce a massive amount of noise, disturbing wildlife and driving down property values near airports. Boeing wants to change that, and the company's latest 737 MAX might put jumbo jets on the road to sounding more like the quiet hum of an electric car and less like using a leaf blower to dry your hair.
Most airports have noise thresholds that airplanes must meet in order to land, but Boeing wants the 737 MAX to go above and beyond. The company released a new video today showing off the new plane's new technology, which Boeing says will make it 40 percent quieter than other next-generation Boeing 737NG. thanks to some space-age technology hidden in an otherwise ordinary jet engine.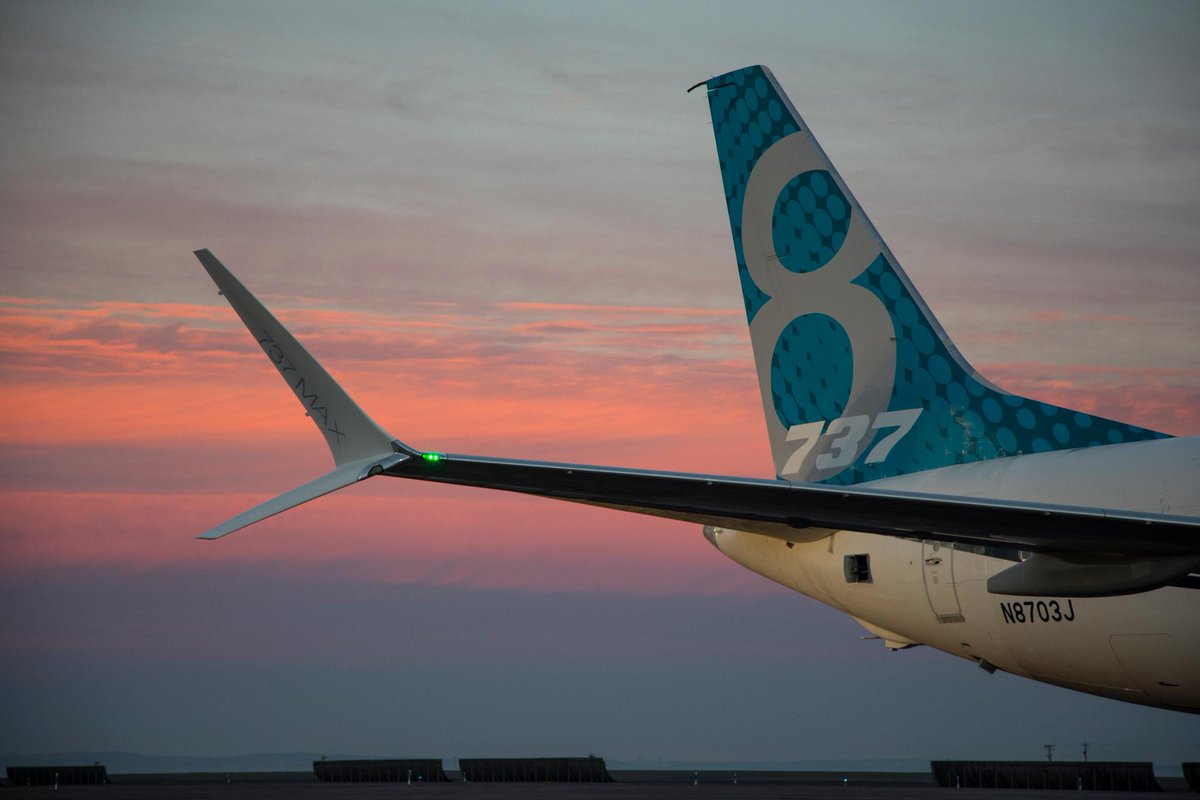 Essentially, the whole engine is shielded by a new layer of acoustic material that provides a small noise-canceling factor. The jet exhaust, which creates most of the sound, is broken up into three streams of different temperatures, and then swirled out of the back of the engine over a "space sheet layer" and honeycombed surface to lessen the noise.
In case you need a refresher on the crazy power of a modern jet engine, check out this video of jumbo jets landing at the St. Maarten airport, a tiny vacation spot, so small planes pass just feet over people's heads on the beach.
 It's ridiculously loud. Airplane noise is so disruptive that several studies in the 1990s found property values next to an airport could be between 10 and 27 percent lower than similar properties elsewhere.
But you can't test the sound of a jet engine in a major metropolitan area. The aerospace company runs "community noise testing" on most of its airplanes way out in northeastern Montana, where the desolate prairie provides a huge, quiet place to isolate the sound of the plane.
"Starting from low ambient noise conditions allows you to pick up the most accurate data from the noise of the actual airplane is producing itself," Bob Little, the lead test director for the 737 MAX, said.
Basically, the company rigs up a gigantic field with ultra-sensitive microphones, and then flies planes over them over and over again until they can get accurate readings for how the engines sound during different levels of stress. Here's a video of the whole process, with some gorgeous shots of the prairie over Glasgow, Montana.
The 737 MAX should take the skies in 2017 (although its Starliner space taxiwon't). Sure, the 737 MAX is a bit closer to home than the company's efforts to send astronauts to Mars but for anyone living near an airport, quieter planes are something to get excited about. A\W
Ξ A I R G W A Y S Ξ
SOURCE: inverse.com
DBk: Photographic © Boeing.com
AW-POST: 201611182235AR
A\W A I R G W A Y S ®