AW | 2018 02 01 17:07 | AIRLINES ROUTES
Delta Air Lines, Spirit Airlines y Jetblue aumentarán frecuencias a Islas Vírgenes EEUU
Tres transportistas regulares pronto aumentarán el servicio aéreo a St. Thomas, informó la Comisionada de Turismo de las Islas Vírgenes de los Estados Unidos, Beverly Nicholson-Doty ha comunicado que tres aerolíneas incrementarán frecuencia al Aeropuerto Cyril E. King, en la Isla St. Thomas.
Nicholson-Doty anunció que después de las reuniones con las aerolíneas asociadas en los últimos meses, Spirit Airlines aumentará su Fort Lauderdale-St. Frecuencia de Thomas a diario, efectiva el sábado, 10 de Marzo de 2018. Delta Air Lines restablecerá su servicio diario desde Nueva York a St. Thomas, a partir del 24 de Mayo 2018. JetBlue Airways operará un segundo vuelo diario desde San Juan a St. Thomas desde el 15 de Febrero 2018. La aerolínea ofrecerá opciones diarias para los viajeros entre Boston y St. Thomas (entre el 15 de Febrero y el 1 de Mayo) con escala a San Juan de Puerto Rico.
El Gobernador de las Islas Vírgenes de EEUU, Kenneth E. Mapp, agradeció a las respectivas aerolíneas por su compromiso con el territorio y explicó que su administración estaba haciendo todos los esfuerzos posibles para garantizar el acceso aéreo adecuado entre los aeropuertos del territorio y el territorio continental estadounidense. "Es realmente alentador ver la continua demanda en el mercado de las Islas Vírgenes de EEUU, ya que seguimos avanzando en nuestra recuperación a partir de los huracanes consecutivos de septiembre. La capacidad de recuperación de nuestra gente y nuestro territorio es innegable, y agradecemos a nuestras aerolíneas asociadas por sus contribuciones continuas a nuestra recuperación", expresó Kenneth Mapp. Con las últimas incorporaciones de vuelos, las Islas Vírgenes de EEUU reciben aproximadamente 13.000 asientos cada semana: 9.000 a St. Thomas y 4.000 a St. Croix.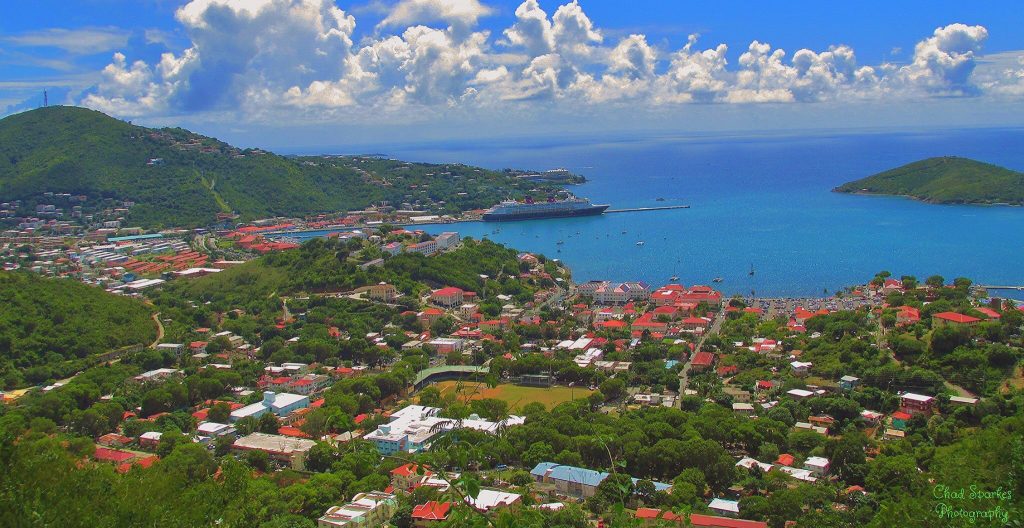 Increase services to US Virgin Islands
Delta Air Lines, Spirit Airlines and Jetblue will increase frequencies to the US Virgin Islands
Three regular carriers will soon increase air service to St. Thomas, reported the Commissioner of Tourism of the United States Virgin Islands, Beverly Nicholson-Doty has announced that three airlines will increase frequency to Cyril E. King Airport, on St. Thomas Island.
Nicholson-Doty announced that after meetings with partner airlines in recent months, Spirit Airlines will increase its Fort Lauderdale-St. Frequency of Thomas daily, effective Saturday, March 10, 2018. Delta Air Lines will re-establish its daily service from New York to St. Thomas, starting May 24, 2018. JetBlue Airways will operate a second daily flight from San Juan to St. Thomas from February 15, 2018. The airline will offer daily options for travelers between Boston and St. Thomas (between February 15 and May 1) with a stopover to San Juan de Puerto Rico.
The Governor of the US Virgin Islands, Kenneth E. Mapp, thanked the respective airlines for their commitment to the territory and explained that his administration was making every effort to ensure adequate air access between the airports of the territory and the territory. continental american. "It is really encouraging to see the continued demand in the US Virgin Islands market as we continue to advance in our recovery from the consecutive September hurricanes.The resilience of our people and our territory is undeniable, and we thank our associated airlines for their continued contributions to our recovery", said Kenneth Mapp. With the latest flight additions, the US Virgin Islands receives approximately 13,000 seats each week: 9,000 to St. Thomas and 4,000 to St. Croix. A \ W
Ξ A I R G W A Y S Ξ
SOURCE:  Airgways.com
DBk: Aircharteradvisors.com / Viconsortium.com
AW-POST: 201802011707AR
A\W   A I R G W A Y S ®