AW | 2018 02 13 16:22 | AIR INVESTIGATION / AVIATION SAFETY
Primeros datos preliminares sobre el accidente del vuelo 6W703 del Antonov An-148 de Saratov Airlines
Los primeros datos preliminares del accidente del vuelo 6W703 del Antonov An-148 de Saratov Airlines que el domingo dejó un saldo de 71 muertos pudo deberse a la congelación de los medidores de velocidad, que dieron información errónea a los pilotos permitiendo que el avión perdiese potencia y se precipitara a tierra.
La mal lectura de los instrumentos del velocímetro aportados por un error debido a la presunta congelación de los tubos pitots pudieron haber provocado el siniestro del An-148, según el Comité Interestatal de Aviación.
El avión explotó al colisionar con el terreno minutos después de haber despegado, según los investigadores federales. "El análisis preliminar de la información registrada, así como el análisis de casos similares en el pasado permiten suponer que un factor desencadenante de los problemas durante el vuelo son los datos erróneos sobre la velocidad del avión mostrados en las pantallas de los pilotos", dice el comunicado.
ÁEREA DEL IMPACTO DEL VUELO 6W703 DE SARATOV AIRLINES
Los investigadores tratan ahora de reconstruir lo que pasó. El domingo por la tarde, el avión AN-148 de Saratov Airlines que operaba el vuelo 6W703 de Moscú a Orsk, en la Provincia de Oremburgo, se estrelló a las afueras de la capital rusa tras haber salido del Aeropuerto de Domodedovo. Al parecer en algún momento el sistema de calentamiento de los tres receptores de presión fue desactivado, mientras que en los 15 vuelos previos registrados por las cajas negras del avión los velocímetros fueron recalentados, según el comunicado. La región de Moscú suele experimentar temperaturas bajo cero en esta época del año. Así, el domingo se formó hielo en los sensores del avión, que dieron datos equivocados. Los datos del registrador de vuelo señalan que 2 minutos y 30 segundos después del despegue comenzaron a producirse divergencias entre los indicadores de velocidad del piloto y el copiloto. Estos dispositivos son conocidos como 'tubos de Pitot' y permiten a los pilotos controlar la velocidad del aparato, un elemento necesario para su equilibrio en vuelo. Si estos tubos funcionan mal a causa de obstrucción por hielo pueden mostrar una velocidad incorrecta a los pilotos. Esto puede hacer caer al avión si vuela demasiado lento. "Antes de la colisión contra el suelo el indicador del cuadro de mandos del piloto comenzó a mostrar un brusco aumento de la velocidad, que en el momento del choque era de aproximadamente 800 kilómetros por hora, mientras que el del copiloto era igual a cero", señaló el Comité Interestatal de Aviación en su comunicado. No hubo explosión previa a bordo.
Los servicios de emergencia han estado peinando un área de 30 hectáreas en un campo cubierto de nieve para recuperar los restos para la investigación, según el Ministerio de Transporte.
El Antonov An-148, fabricado en Rusia, tenía ocho años de antigüedad. Los fabricantes -ucranianos y rusos- de estos aviones prometieron ayudar en la investigación, informa la agencia DPA. Los expertos tendrán ahora que estudiar las grabaciones del registro de audio para verificar las acciones de los pilotos y sus reacciones a la alarma de amenaza de colisión. También se efectuará un análisis exhaustivo del sistema de calefacción de los medidores de presión de este modelo para establecer qué tipos de fallos pueden surgir. 
Preliminary data accident An-148 flight 6W703 Saratov Airlines
First preliminary data on the accident of flight 6W703 of Antonov An-148 of Saratov Airlines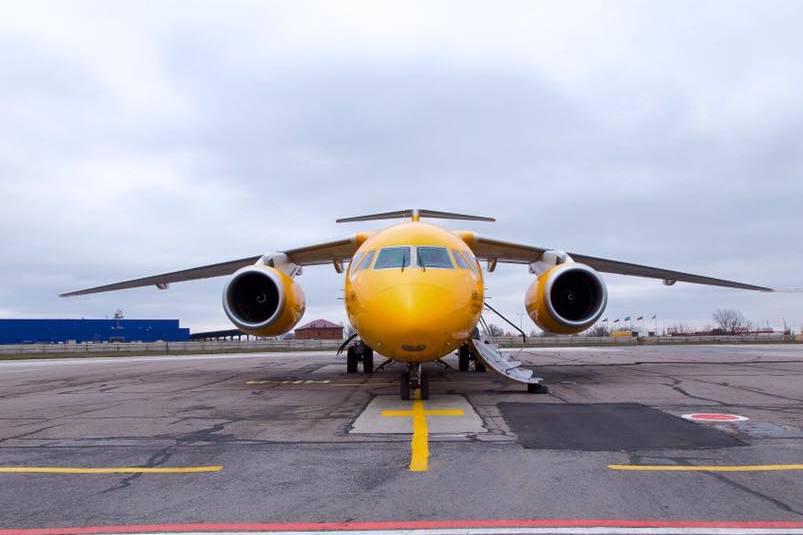 Предварительная авария данных Ан-148 полет 6W703 Саратовские авиалинии
Первые предварительные данные об аварии на полете 6W703 Ан-148 «Саратовские авиалинии»
Первые предварительные данные об аварии рейса 6W703 Ан-148 Саратовские Aвиалинии, который в воскресенье оставил баланс в 71 мейн, могут быть вызваны замораживанием счетчиков скорости, что дало ошибочную информацию пилотам, позволяющим самолету терять мощность и он упадет на землю.
Неправильное использование приборов спидометра, вызванное ошибкой из-за предполагаемого замораживания трубок Пито, могло привести к потере Ан-148, согласно Межгосударственному авиационному комитету.
По словам федеральных следователей, самолет взорвался, когда он столкнулся с рельефом минут после взлета. «Предварительный анализ записанной информации, а также анализ подобных случаев в прошлом позволяют предположить, что причиной возникновения проблем во время полета являются ошибочные данные о скорости самолета, показанного на экранах пилотов», говорит заявление.
ОБЛАСТЬ ВОЗДУШНОЙ ТРАГЕДИИ ПОЛЕТА 6W703 АНТОНОВ АН-148 ДЕ САРАТОВСКИЕ АВИАЛИНИИ
Исследователи сейчас пытаются восстановить то, что произошло. В воскресенье днем ​​самолет Ан-148 самолета «Саратовские авиалинии» 6W703 из Москвы в Орск в Оренбургской области вылетел за пределы российской столицы после выхода из аэропорта Домодедово. По-видимому, в какой-то момент система отопления трех рецепторов давления была дезактивирована, а в предыдущих 15 полетах, зафиксированных черными ящиками самолета, спидометры были повторно нагреты, согласно заявлению. В это время года Московская область имеет тенденцию испытывать отрицательные температуры. Таким образом, в воскресенье лед сформировался на датчиках самолета, что дало неверные данные. Данные бортового регистратора показывают, что расхождения между индикаторами скорости пилота и второго пилота начали происходить через 2 минуты и 30 секунд после взлета. Эти устройства известны как «трубки Пито» и позволяют пилотам контролировать скорость полета. аппарат, необходимый элемент для его баланса в полете. Если эти трубки неисправны из-за блокировки льда, они могут показывать неправильную скорость пилотам. Это может привести к падению самолета, если он летит слишком медленно. «Перед столкновением с землей индикатор контрольной панели пилота начал резко увеличивать скорость, которая во время аварии составляла около 800 километров в час, а второй пилот был равен нулю», отметил в своем заявлении Межгосударственный авиационный комитет. На борту не было предыдущего взрыва.
По данным Министерства транспорта, аварийная служба расчистила площадь в 30 гектаров на снежном поле, чтобы восстановить останки для расследования.
Антонов Ан-148, изготовленных в России, было восемь лет. Производители украинские и российские, этих самолетов обещали помочь в расследовании, сообщает агентство DPA. Теперь эксперты должны будут изучить записи аудиозаписей, чтобы проверить действия пилотов и их реакцию на сигнал тревоги о столкновении. Будет также проведен исчерпывающий анализ системы отопления манометров этой модели, чтобы установить, какие типы сбоев могут возникнуть. A \ W
Ξ A I R G W A Y S Ξ
SOURCE:  Airgways.com
DBk: Government.ru/en/department/68 / Saratovairlines.ru / Associated Press / Ruaviation.com / Heraldnet.com / Thesun.co.uk / Bostonherald.com
AW-POST: 201802131622AR
A\W   A I R G W A Y S ®