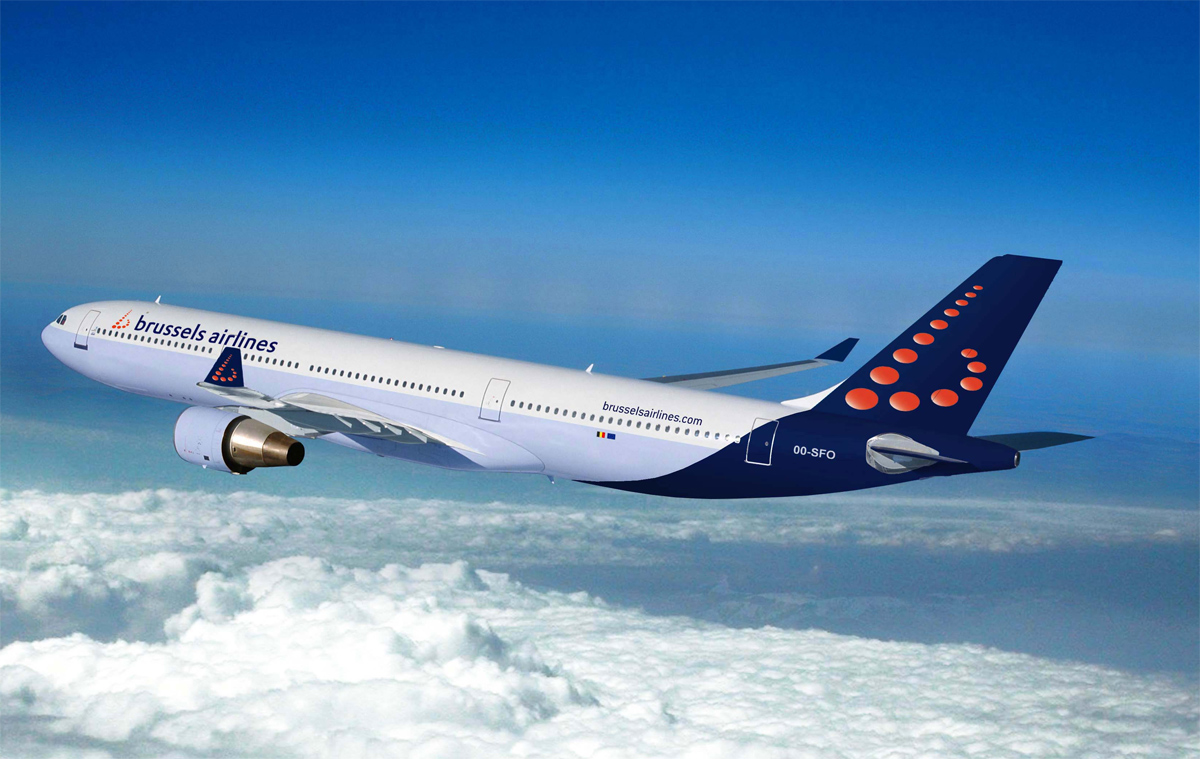 AW | 2018 02 06 09:39 | AIRLINES MARKET
Brussels Airlines está luchando porque su aerolínea no sufra los embates del coloso Lufthansa
Brussels Airlines, la principal aerolínea de Bélgica, está bajo la firma alemana Lufthansa. Brussels Airlines, la primera compañía de Bélgica, cuyo propietario es Lufthansa está impaciente por los resultados económicos esperados y está decidiendo acabar con la aerolínea e incorporarla a Eurowings, su filial 'low cost'.
Revuelo belga
Un grupo de ejecutivos alemanes han viajado a Bruselas a explicar qué piensan hacer. El malestar se hizo sentir rápidamente ante un posible cierre de la aerolínea Brussels Airlines y una reorganización del mercado. Alrededor de cien compañías belgas se reunieran el lunes para exigirle a Lufthansa que mantenga a Brussels Airlines en Bruselas y que no la fusione con Eurowings y ser absorbida.
Lufthansa controla la compañía belga desde 2016 y ahora ha decidido despedir al Director General y al Director Financiero de la compañía en una reunión de su consejo de administración. Pero, la reacción belga ha sido contundente, incluso empresas belgas muy vinculadas a Alemania, como Solvay o AB Inbev, han publicado una carta en la que exigen que se mantenga la conectividad que ofrece Brussels Airlines, clave para poder vender sus productos.
Los sindicatos han dicho que, dependiendo de la decisión final de Lufthansa, consideran la posibilidad de convocar una huelga. "Estamos muy preocupados por cuántos puestos de trabajo quedarán en Bélgica si se produce el cierre de la compañía para ser absorbida", dino Anita Van Hoof, del sindicato BBTK. 
Belgium rejects Lufhansa closing Brussels Airlines
Brussels Airlines is struggling because its airline does not suffer the ravages of the Lufthansa colossus
Brussels Airlines, the main airline in Belgium, is under the German company Lufthansa. Brussels Airlines, the first company in Belgium, whose owner is Lufthansa is impatient for the expected economic results and is deciding to take down the airline and incorporate it into Eurowings, its subsidiary 'low cost'.
Belgian stir
A group of German executives have traveled to Brussels to explain what they intend to do. The discomfort was felt quickly before a possible closure of the airline Brussels Airlines and a reorganization of the market. Around 100 Belgian companies met Monday to demand that Lufthansa keep Brussels Airlines in Brussels and not merge with Eurowings and be absorbed.
Lufthansa controls the Belgian company since 2016 and has now decided to dismiss the Chief Executive Officer and the Chief Financial Officer of the company at a meeting of its board of directors. But, the Belgian reaction has been forceful, even Belgian companies closely linked to Germany, such as Solvay or AB Inbev, have published a letter in which they demand that the connectivity offered by Brussels Airlines, key to selling their products, be maintained.
The unions have said that, depending on the final decision of Lufthansa, they consider the possibility of calling a strike. "We are very concerned about how many jobs will be left in Belgium if the company closes to be absorbed", said Anita Van Hoof, of the BBTK union. A \ W
Ξ A I R G W A Y S Ξ
SOURCE:  Airgways.com
DBk: Brusselsairlines.com
AW-POST: 201802060939AR
A\W   A I R G W A Y S ®