AW | 2018 02 21 14:31 | AI INVESTIGATION / AVIATION SAFETY
La National Geographic emitirá serie documental sobre la tragedia aérea del Malaysia Airlines MH-017
El primer episodio de una nueva serie de 'Air Crash Investigation' en el canal National Geographic está completamente dedicado al MH17. Sobre la base de entrevistas
exclusivas con los empleados de Dutch Safety Board (OVV), se realizó una reconstrucción detallada del desastre, anunció el canal el miércoles.
En el programa 'Air Crash Investigation' todas las semanas se está investigando un accidente o desastre de la aviación. El primer episodio de la nueva temporada cuenta, sobre la base de entrevistas con investigadores holandeses de OVV, cómo se ha establecido la causa del desastre del MH17. Los 298 pasajeros del Boeing 777 de Malaysia Airlines el 17 de julio de 2014 fueron asesinados en el desastre.
El acceso a la zona del desastre se vio obstaculizado por la guerra en el este de Ucrania y la OVV tardó meses en recuperar los restos. La reconstrucción trae estos y otros desafíos que los investigadores encontraron en la imagen.
Más de 150 episodios de 'Air Crash Investigation' se han realizado y transmitido en todo el mundo. En temporadas anteriores, las transmisiones se dedicaron al desastre de Bijlmer y al colapso de Turkish Airlines en Schiphol. El episodio del MH17 se mostrará en National Geographic el domingo 4 de marzo a las 9:30 PM *.
[*] Ver programación National Geographic para los países respectivos.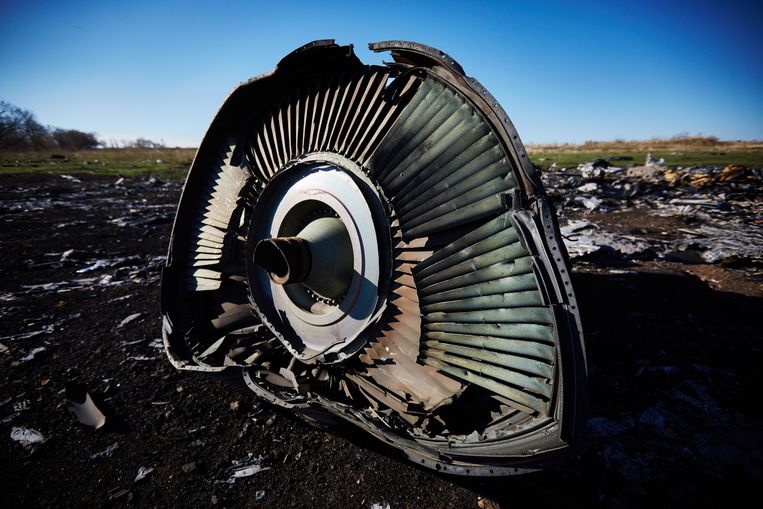 National Geographic makes a special on MH17
The National Geographic will issue documentary series about the Malaysian Airlines MH-017 air tragedy
The first episode of a new series of 'Air Crash Investigation' on the National Geographic channel is completely dedicated to MH17. On the basis of exclusive interviews with the employees of the Dutch Safety Board (OVV), a detailed reconstruction of the disaster was carried out, the channel announced on Wednesday.
In the 'Air Crash Investigation' program every week an accident or aviation disaster is being investigated. The first episode of the new season has, based on interviews with Dutch OVV researchers, how the cause of the MH17 disaster has been established. The 298 passengers of the Malaysia Airlines Boeing 777 on July 17, 2014 were killed in the disaster.
Access to the disaster area was hampered by the war in eastern Ukraine and the OVV took months to recover the remains. The reconstruction brings these and other challenges that the researchers found in the image.
More than 150 episodes of 'Air Crash Investigation' have been made and broadcast around the world. In previous seasons, the transmissions were dedicated to the Bijlmer disaster and the collapse of Turkish Airlines in Schiphol. The MH17 episode will be shown at National Geographic on Sunday, March 4 at 9:30 PM *. A \ W
[*] See National Geographic programming for the respective countries.
Ξ A I R G W A Y S Ξ
SOURCE:  Airgways.com
DBk: Hln.be / Natgeotv.com
AW-POST: 201802211431AR
A\W   A I R G W A Y S ®