AW | 2018 03 16 23:47 | AIRPORTS
El Aeropuerto Chicago y las aerolíneas han unificado criterios para la actualización del Aeropuerto O'Hare
El alcalde de Chicago y dos importantes aerolíneas han anunciado su apoyo a una propuesta multimillonaria para modernizar el Aeropuerto Internacional Chicago O'Hare después de que un desacuerdo sobre los números de las puertas amenazó con alterar el proyecto. El alcalde Rahm Emanuel, United Airlines y American Airlines anunciaron que ambas aerolíneas principales respaldan la propuesta de la ciudad para modernizar el Aeropuerto Internacional O'Hare.
Las aerolíneas habían estado en desacuerdo con respecto a sus respectivos números de puertas de embarques, con los planes originales para que United Airlines consiguiera cinco nuevas puertas. El acuerdo acelera la construcción de nuevas puertas planificadas como parte de la nueva extensión del aeropuerto. El plan fue considerado por el Comité de Aviación del Ayuntamiento.
El número de puertas asignadas a cada aerolínea sigue siendo el mismo que la propuesta presentada al Ayuntamiento en Febrero 2018. Las aerolíneas y el Alcalde se reunieron en una declaración conjunta en apoyo de los planes de U$S 8 mil millones de dólares.
El plan histórico para un Aeropuerto O'Hare reconstruido transformará la experiencia del aeropuerto para los viajeros y permitirá que Chicago esté a la vanguardia de la innovación aeroportuaria. El Alcalde y su equipo trabajaron incansable y creativamente para estructurar un acuerdo que mantiene la competencia prosperando en O'Hare.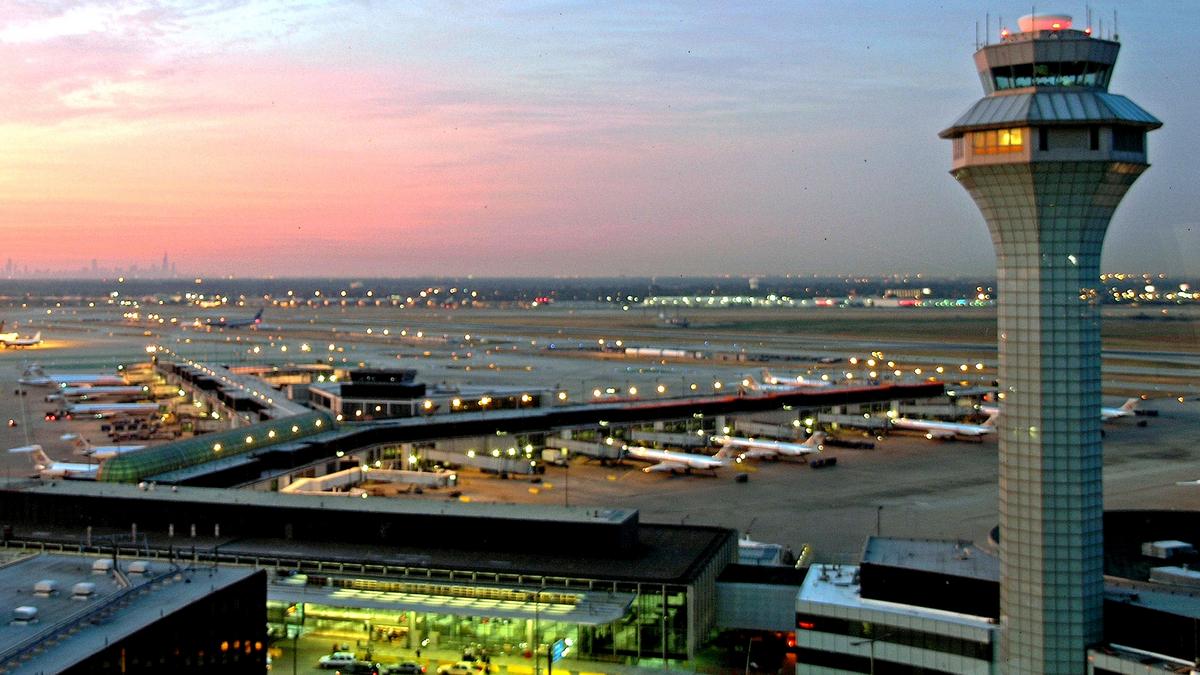 Chicago O'Hare Airport announces modernization
Chicago Airport and airlines have unified criteria for the update of O'Hare Airport
The Mayor of Chicago and two major airlines have announced their support for a multimillion-dollar proposal to modernize the Chicago O'Hare International Airport after a disagreement over the numbers of the doors threatened to alter the project. Mayor Rahm Emanuel, United Airlines and American Airlines announced that both major airlines support the city's proposal to modernize the O'Hare International Airport.
The airlines had disagreed with their respective gate numbers, with the original plans for United Airlines to get five new doors. The agreement accelerates the construction of new planned doors as part of the new extension of the airport. The plan was considered by the Aviation Committee of the City Council.
The number of gates assigned to each airline remains the same as the proposal presented to the City Council in February 2018. The airlines and the Mayor met in a joint statement in support of US $ 8 billion plans.
The historic plan for a reconstructed O'Hare Airport will transform the airport experience for travelers and allow Chicago to be at the forefront of airport innovation. The Mayor and his team worked tirelessly and creatively to structure an agreement that keeps the competition thriving at O'Hare. A \ W
Ξ A I R G W A Y S Ξ
SOURCE:  Airgways.com
DBk: Airport-ohare.com / Cityofchicagoinvestors.com / Bizjounals.com
AW-POST: 201803162347AR
A\W   A I R G W A Y S ®