AW | 2018 03 03 23:41 | AIRPORTS
Misiones tendrá uno de los aeropuertos más modernos de Argentina
El Aeropuerto Internacional Iguazú permanecerá cerrado a las operaciones comerciales desde el 15 de Abril al 15 de Mayo 2018 por obras de remodelación. Los vuelos serán derivados al de Foz de Iguazú. Con el propósito de elevar la calidad de la infraestructura y ampliar el predio, se trabajará de manera intensa durante un mes.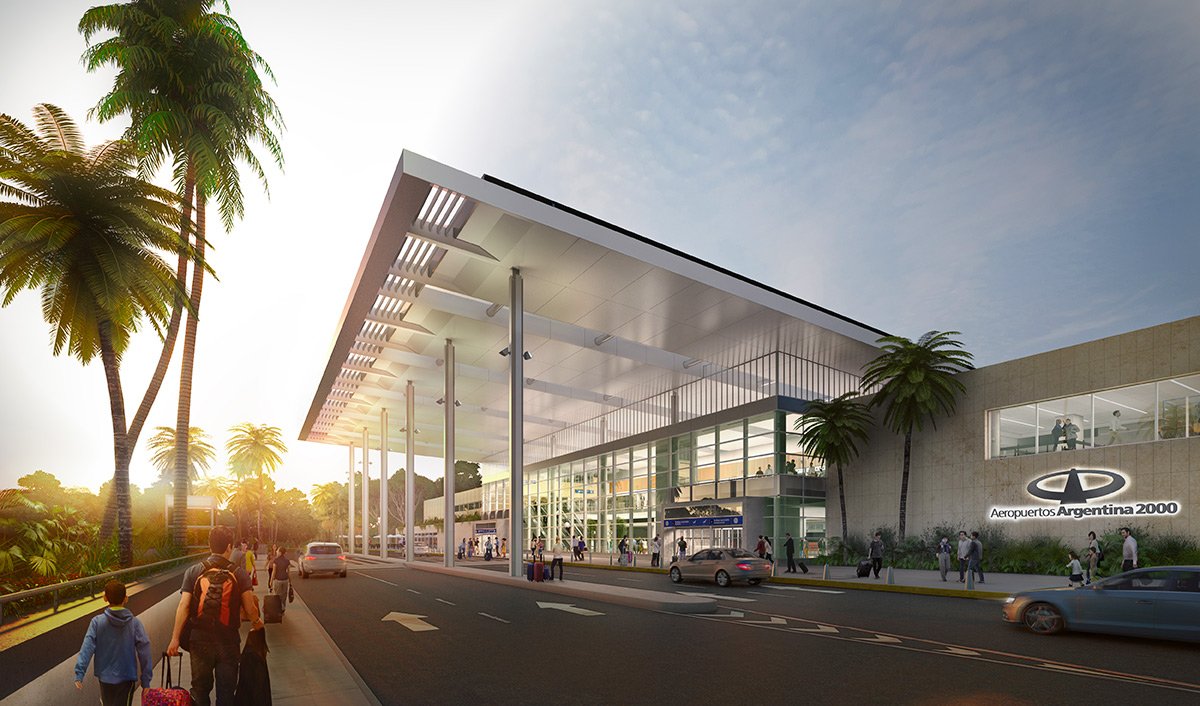 ASPECTO DEL FUTURO AEROPUERTO INTERNACIONAL IGUAZÚ, ARGENTINA
En la planificación de la obra, el objetivo de la Provincia de Misiones sea tener uno de los aeropuertos más modernos del país, asimilándose a los de Ezeiza, Aeroparque y Mendoza. Para ello, la pista permanecerá cerrada por 30 días. Todos los vuelos hacia Iguazú serán programados para aterrizar en el vecino Aeropuerto Internacional Foz do Iguassú, en la República de Brasil.
El Ministro de Turismo de Misiones, José María Arrúa, destacó que estos trabajos consisten en refaccionar y remodelar espacios para ampliar su capacidad y mejorar el servicio. En la presentación de las remodelaciones, desarrollada en una reunión en Iguazú se dieron cita autoridades argentinas y brasileras y entidades del sector. 

Iguazú Airport will remain closed
Misiones will have one of the most modern airports in Argentina
The Iguazú International Airport will remain closed to commercial operations from April 15 to May 15, 2018 for remodeling works. The flights will be referred to the Foz de Iguazú. In order to raise the quality of the infrastructure and expand the site, we will work intensively for a month.
In the planning of the work, the objective of the Province of Misiones is to have one of the most modern airports in the country, assimilating to those of Ezeiza, Aeroparque and Mendoza. For this, the track will remain closed for 30 days. All flights to Iguazu will be scheduled to land at the neighboring Foz do Iguassú International Airport, in the Republic of Brazil.
The Minister of Tourism of Misiones, José María Arrúa, stressed that these works consist of refurbishing and remodeling spaces to expand their capacity and improve service. In the presentation of the renovations, developed in a meeting in Iguazú, Argentine and Brazilian authorities and entities of the sector met. A \ W
Ξ A I R G W A Y S Ξ
SOURCE:  Airgways.com
DBk: Aa2000.com.ar/iguazu / Twitter.com/jmaposadas
AW-POST: 201803032341AR
A\W   A I R G W A Y S ®