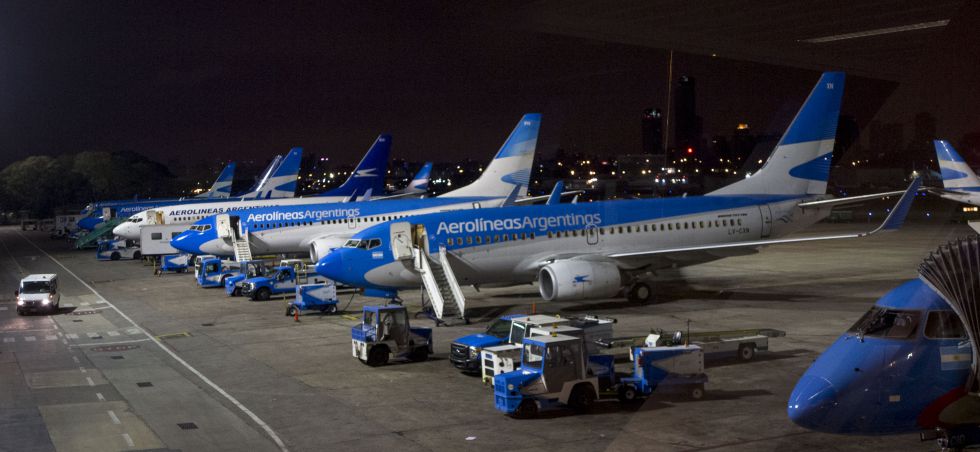 AW | 2018 03 17 00:55 | AIRLINES
El fondo buitre Burford Capital Limited ha vendido los derechos por el juicio de Marsans en el Grupo Aerolíneas
El fondo Burford Capital Limited informó que ha firmado un acuerdo definitivo para vender todo su derecho en el caso Teinver. Por lo tanto, la venta representa una ganancia de inversión de U$S 94,2 millones de dólares y un retorno sobre el capital invertido de 736%.
Burford, un fondo que financia inversiones de alto riesgo, fue quien puso el dinero para que el Grupo Marsans pudiera iniciar el juicio en el Ciadi para reclamar por una indemnización después de la estatización de Julio de 2008 del Grupo Aerolíneas, cuando el Gobierno de Argentina a cargo de Cristina Kirchner pagó simbólicamente un peso por la empresa. En ese mes, el tribunal condenó a la Argentina a pagar U$S 320 millones de dólares como reparación por aquel hecho administrativo. Sin embargo, Argentina a través de la Procuración del Tesoro, pidió la nulidad del fallo.
La venta de Burford era esperada por el mercado ya que el precio que pusiera a la hora de colocar el cartel de venta es directamente proporcional a la expectativa de cobrar de parte de la Argentina.
La firma del contrato de traspaso de los derechos de juicio no se conocen sobre quiénes pagó por estos derechos del fondo buitre. Entonces se conocerá si quién compró tenía o no alguna información que le permita invertir U$S 107 millones de dólares con alguna certeza más.
El contrato de financiamiento del fondo establecía que el máximo que podría cobrar de una eventual indemnización era de 10 veces el monto aportado para sostener el arbitraje. Es decir, vendió en U$S 107 millones un derecho a cobrar, como máximo,U$S 128 millones de dólares. "Esto quiere decir que el que compró sabe que va a cobrar. Nadie va a poner 107 millones si cree que la apelación que interpuso la Argentina pueda prosperar", agregó otra fuente.
Fuentes oficiales admitieron que la negociación entre la Argentina y los síndicos que expresan los intereses de las tres quiebras del Grupo Marsans están dentro de la agenda bilateral que la Casa Rosada tiene con España. Sucede que el fisco español es el principal acreedor de esta deuda con alrededor de € 150 millones de euros. Según Buford, la posibilidad de que la nulidad presentada por la Argentina sea receptada favorablemente en el Ciadi es menor al 3%.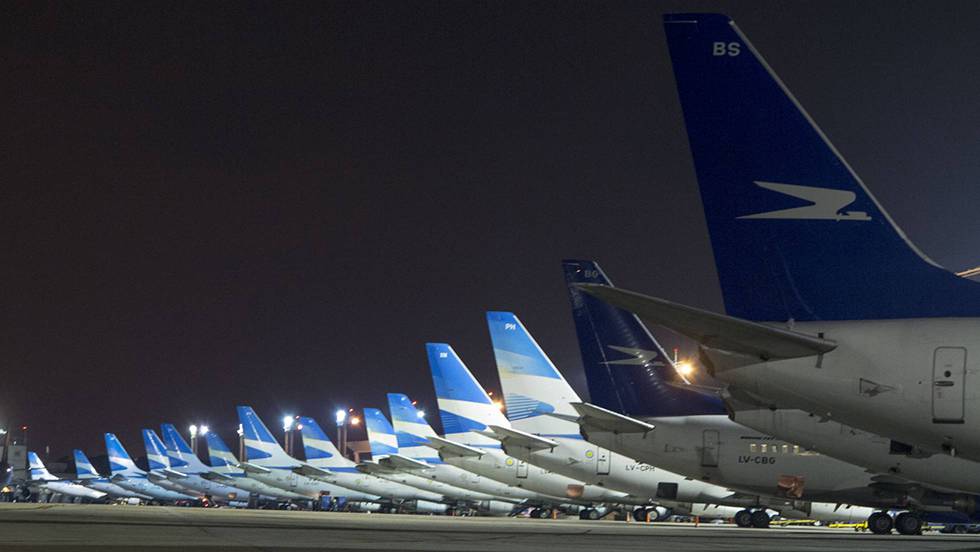 Burford Fund sells Marsans trial rights over Grupo Aerolíneas
The vulture fund Burford Capital Limited has sold the rights for the trial of Marsans in the Airlines Group
The Burford Capital Limited fund reported that it has signed a definitive agreement to sell its entire right in the Teinver case. Therefore, the sale represents an investment gain of U$S 94.2 million and a return on capital invested of 736%.
Burford, a fund that finances high-risk investments, was the one who put the money so that the Marsans Group could initiate the trial in the ICSID to demand compensation after the July 2008 nationalization of the Aerolíneas Group, when the Government of Argentina by Cristina Kirchner symbolically paid a peso for the company. In that month, the court ordered Argentina to pay U$S 320 million in reparation for that administrative event. However, Argentina, through the Treasury Attorney, requested the nullity of the ruling.
The sale of Burford was expected by the market since the price that was put at the time of placing the sale poster is directly proportional to the expectation of charging from Argentina.
The signing of the contract for the transfer of trial rights is not known about who paid for these rights of the vulture fund. Then it will be known if who bought had or not some information that allows you to invest U$S 107 million with some more certainty.
The fund's financing agreement established that the maximum amount that could be charged for an eventual compensation was 10 times the amount contributed to sustain the arbitration. That is, it sold 107 million dollars a right to charge, at most, 128 million dollars. "This means that the one who bought knows that he is going to charge, nobody is going to put 107 million if he thinks that the appeal filed by Argentina could prosper", added another source.
Official sources admitted that the negotiation between Argentina and the syndics expressing the interests of the three bankruptcies of the Marsans Group are within the bilateral agenda that the Casa Rosada has with Spain. It happens that the Spanish treasury is the main creditor of this debt with around € 150 million. According to Buford, the possibility that the nullity presented by Argentina be received favorably in the ICSID is less than 3%. A \ W
Ξ A I R G W A Y S Ξ
SOURCE:  Airgways.com
DBk: Burfordcapital.com / Elpais.com
AW-POST: 201803170055AR
A\W   A I R G W A Y S ®