AW | 2018 07 04 00:08 | AIRLINES
Piedmont Airlines despide al venerable turbohélice Dash 8
Piedmont Airlines retira su último Bombardier Dash 8 mañana, poniendo fin a 33 años de historia de turbohélice en el operador regional. Los cuatro últimos Dash 8-300 de la aerolínea propiedad de American Airlines registros N327EN, N330EN, N333EN y N337EN operarán 13 vuelos el 4 Julio 2018 antes del vuelo final del avión como American 4927 desde Charlotte a Salisbury, Maryland. Piedmont operará 14 vuelos Dash 8 finales en seis rutas desde su hub de Charlotte, finalizando un período con los turbohélices Bombardier Dash-8-300.

«The Dash fue el caballo de batalla de la red regional, y nos ha servido bien durante años. El excepcional récord de seguridad, confiabilidad y capacidad del Dash 8 sobre pistas cortas se perderán en las comunidades de toda la costa este de Estados Unidos», dice Lyle Hogg, Director Ejecutivo de Piedmont, en un comunicado. Hogg, aunque solo es el principal ejecutivo de la compañía aérea regional desde 2016, se hace eco de opiniones similares a las expresadas por los ejecutivos de Piedmont en 1986, menos de un año después de que presentara por primera vez la Dash 8-Q100.
DE HAVILLAND CANADA DHC-8-100
El Vicepresidente de Henson Aviation, John Presburg, expresó en 1986 que la capacidad de equipaje y el rendimiento de corto alcance de la aeronave fueron los conductores de su pedido inicial para cinco de ellos en 1984. «Mi apetito por recibir el avión es mucho más fuerte que la capacidad de DHC para producirlos», expresó John Presburg en aquel tiempo. John Henson introdujo el Dash 8-Q100 de 37 asientos en los vuelos entre Salisbury y Baltimore, alimentaba el mismo nombre que el hub de Piedmont Airlines en Baltimore/Washington en ese momento el 2 Mayo 1985, un mes después de recibir la entrega del avión.
El rendimiento en rutas cortas fue clave para servir a aeropuertos como Hilton Head, Carolina del Sur, que en 1986 solo contaban con una pista de aterrizaje de 1.128 m (3.700 pies). El aeropuerto solo extendió la pista de aterrizaje a 1,524m este junio para mantener el servicio comercial con la inminente jubilación de Dash 8.

Los Dash-8 en las aerolíneas
John Henson, renombrado en Piedmont en 1993 por su entonces propietario USAir Group, operó hasta 70 Dash 8s, incluyendo Q100, Q200 y Q300, con la flota alcanzando su punto máximo en 2000. Piedmont fue el operador estadounidense del DHC-8-300 que se introdujo en 1999. Horizon Air fue el segundo mayor operador con su flota alcanzando un máximo de 44 en 1998, según la base de datos. American adquirió Piedmont a través de su fusión con US Airways en 2013, y comenzó la transición del operador a un operador Embraer ERJ-145 en 2016. La aerolínea retiró su último Dash 8 Q100 en Noviembre 2017.
La década de 1980 fue un momento embriagador para el segmento de turbohélice de 30-50 asientos. Los fabricantes de aviones regionales compitieron por una parte del mercado en auge, teniendo como protagonistas al ATR 42, De Havilland Canada Dash 8, Embraer EMB-120 Brasilia y Saab 340, entre otras aeronaves regionales.
NorOntair de Canadá presentó el primer Dash 8-Q100 en 1984, seguido de Eastern Metro Express en Diciembre 1984. Horizon Air y Piedmont Airlines se unieron a las filas de los operadores estadounidenses en 1985.
Los primeros Dash 8s enfrentaron problemas comunes de dentición. La confiabilidad del despacho fue el principal problema para los operadores en Abril 1986, y Piedmont Airlines solo alcanzó el 96% de su flota en ese momento. Los operadores mencionaron varios problemas con la altitud de aviónica y el sistema de referencia de rumbo (AHRS) y los motores Pratt & Whitney PW120 como confiabilidad impactante. A pesar de estos problemas iniciales, las aerolíneas de todo el mundo continuaron ordenando y operando las variantes Dash 8 Q100, Q200 y Q300. La flota comercial mundial de pasajeros alcanzó su pico en 503 aviones en servicio en 2008, y la flota estadounidense en 171 aviones en 2000.
El Dash 8 no era el turbopropulsor más popular de sus pares con las líneas aéreas estadounidenses. La flota en servicio Dash 8 alcanzó su punto máximo detrás de los del Saab 340 y Brasilia, que superaron los 280 aviones en 1998 y 223 aviones en 1996, respectivamente. Sin embargo, el Dash 8 tiene la distinción de permanecer el más largo en las flotas alimentadoras de los operadores principales de EEUU, ya que tanto el Brasilia como el Saab 340 fueron retirados hace años. El Q400 continúa volando en la subsidiaria Horizon Air de Alaska Airlines también.
Los Dash 8 no desaparecen completamente de los aeropuertos de EEUU. Ravn Alaska sigue operando 10 Dash 8-Q100 desde su base de Anchorage, muestra. Sin embargo, con una edad promedio de 25,7 años, es probable que los aviones sean candidatos a ser reemplazados a mediano plazo.
América del Norte continúa teniendo la mayor concentración de Dash 8, con más de un tercio de la flota en servicio al final de 2018. Muchos de estos aviones operan para transportistas canadienses. Una vez que el vuelo AA4927 aterrice en Salisbury hoy, Piedmont se unirá a las filas de muchos de sus pares regionales como un operador todo-jet que vuela 46 ERJ-145 para los estadounidenses.  
Piedmont retires Bombardier Dash 8
Piedmont Airlines fired the venerable turboprop Dash 8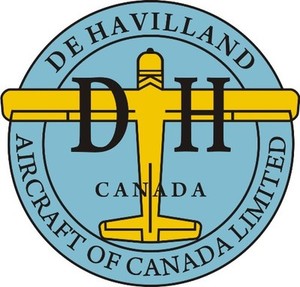 Piedmont Airlines withdrew its last Bombardier Dash 8 tomorrow, ending 33 years of turboprop history in the regional operator. The last four Dash 8-300 of the airline owned by American Airlines records N327EN, N330EN, N333EN and N337EN will operate 13 flights on July 4, 2018 before the final flight of the aircraft as American 4927 from Charlotte to Salisbury, Maryland. Piedmont will operate 14 final Dash 8 flights on six routes from its Charlotte hub, ending a period with the Bombardier Dash-8-300 turboprops.
«The Dash was the workhorse of the regional network, and it has served us well for years», The exceptional safety, reliability and capacity record of Dash 8 on short tracks will be lost in the communities of the entire East Coast of the United States, says Lyle Hogg, CEO of Piedmont, in a statement. Hogg, although he is only the chief executive of the regional airline since 2016, echoes views similar to those expressed by Piedmont executives in 1986, less than a year after he first introduced the Dash 8-Q100.
The Vice President of Henson Aviation, John Presburg, expressed in 1986 that the luggage capacity and short-range performance of the aircraft were the drivers of his initial order for five of them in 1984. «My appetite for receiving the plane is much more stronger than DHC's ability to produce them», John Presburg said at the time. John Henson introduced the 37-seat Dash 8-Q100 on flights between Salisbury and Baltimore, feeding the same name as the Piedmont Airlines hub in Baltimore/Washington at that time on May 2, 1985, a month after receiving the plane's delivery.
Performance on short routes was key to serving airports such as Hilton Head, South Carolina, which in 1986 only had a 1,128 m (3,700 ft) airstrip. The airport only extended the runway to 1,524m this June to maintain commercial service with the imminent retirement of Dash 8.
The Dash-8 in the airlines
John Henson, renamed Piedmont in 1993 by its then owner, USAir Group, operated up to 70 Dash 8s, including Q100, Q200 and Q300, with the fleet peaking in 2000. Piedmont was the US operator of the DHC-8-300 that was introduced in 1999. Horizon Air was the second largest operator with its fleet reaching a maximum of 44 in 1998, according to the database. American acquired Piedmont through its merger with US Airways in 2013, and began the operator's transition to an Embraer operator ERJ-145 in 2016. The airline withdrew its last Dash 8 Q100 in November 2017.
The 1980s was an intoxicating moment for the turboprop segment of 30-50 seats. The regional aircraft manufacturers competed for a part of the booming market, with ATR 42, De Havilland Canada Dash 8, Embraer EMB-120 Brasilia and Saab 340, among other regional aircraft.
NorOntair of Canada introduced the first Dash 8-Q100 in 1984, followed by Eastern Metro Express in December 1984. Horizon Air and Piedmont Airlines joined the ranks of US operators in 1985.
The first Dash 8s faced common teething problems. The reliability of the dispatch was the main problem for operators in April 1986, and Piedmont Airlines only reached 96% of its fleet at that time. Operators mentioned several problems with the avionics altitude and the heading reference system (AHRS) and the Pratt & Whitney PW120 engines as impacting reliability. Despite these initial problems, airlines around the world continued to order and operate the Dash 8 Q100, Q200 and Q300 variants. The world commercial passenger fleet peaked at 503 aircraft in service in 2008, and the US fleet at 171 aircraft in 2000.
The Dash 8 was not the most popular turboprop of its peers with American airlines. The Dash 8 service fleet peaked behind those of the Saab 340 and Brasilia, which exceeded 280 aircraft in 1998 and 223 aircraft in 1996, respectively. However, the Dash 8 has the distinction of remaining the longest in the feeder fleets of the main US operators, since both the Brasilia and the Saab 340 were retired years ago. The Q400 continues to fly in Alaska Airlines' Horizon Air subsidiary as well.
Dash 8 does not completely disappear from US airports. Ravn Alaska continues to operate 10 Dash 8-Q100 from its base in Anchorage, sample. However, with an average age of 25.7 years, it is likely that the aircraft are candidates to be replaced in the medium term.
North America continues to have the highest concentration of Dash 8, with more than a third of the fleet in service at the end of 2018. Many of these aircraft operate for Canadian carriers. Once flight AA4927 lands in Salisbury today, Piedmont will join the ranks of many of its regional peers as an all-jet operator that flies 46 ERJ-145 for Americans. A \ W
Ξ A I R G W A Y S Ξ
SOURCE:  Airgways.com
DBk: Bombardier.com / Aa.com / Flightglobal.com / Wikimedia.org / Flickr.com / Canadiannorth.com
AW-POST: 201807040008AR
A\W   A I R G W A Y S ®