AW | 2018 07 13 13:24 | AVIATION SAFETY
El organismo de control estadounidense de transporte DOT cuestiona la supervisión de la FAA
El Departamento de Transporte de Estados Unidos (DOT) ha comunicado que un inspector federal de la Federal Aviation Administration (FAA) que supervisa a American Airlines era demasiado acogedor con el transportista y no respondió a las quejas de seguridad planteadas por el sindicato de pilotos.

El inspector general del Departamento de Transporte dijo que el inspector de la Administración Federal de Aviación no respondió las preguntas sobre los vuelos utilizados para probar los aviones después de someterlos a reparaciones o mantenimiento mayores. No hay pasajeros que paguen en los vuelos.
Aunque el informe del perro guardián se centra en los vuelos de prueba que no transportan pasajeros de pago, es probable que proporcione municiones para críticos que han argumentado durante años que la FAA está demasiado cerca de las líneas aéreas que se supone debe regular en nombre del público volador. La misma oficina del Departamento de Transporte alegó en 2008 que la FAA se había vuelto demasiado acogedora con Southwest Airlines.
El organismo de control dijo que el inspector de la FAA había sido asignado a Estados Unidos durante 28 años y creció cerca de un supervisor clave en la aerolínea, incluso usando su computadora gubernamental para planear un viaje al extranjero con el gerente de la aerolínea y presentarlo a la familia del inspector.
Un nuevo supervisor de la FAA vio problemas potenciales con la objetividad del inspector y recomendó que se lo reasignara. Pero la FAA no lo consideró una prioridad y tardó cuatro meses en actuar, según el informe, que se dio a conocer el jueves.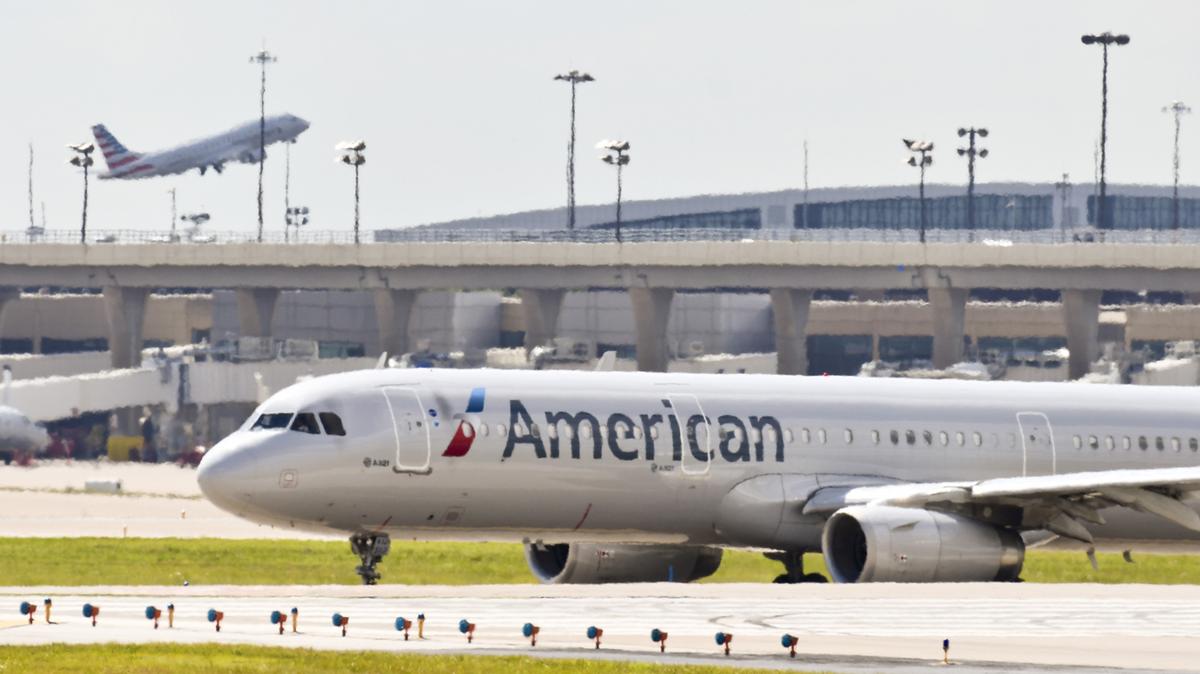 DOT questions FAA supervision
The US transport watchdog DOT questions the FAA's oversight
The US Department of Transportation (DOT) has reported that a federal inspector of the Federal Aviation Administration (FAA) who oversees American Airlines was too welcoming to the carrier and did not respond to the safety complaints raised by the pilot union.
The inspector general of the Department of Transportation said that the inspector of the Federal Aviation Administration did not answer the questions about the flights used to test the aircraft after submitting them to major repairs or maintenance. There are no passengers that pay on flights.
Although the watchdog report focuses on test flights that do not carry paid passengers, it is likely to provide ammunition for critics who have argued for years that the FAA is too close to the airlines it is supposed to regulate on behalf of the flying public. The same Department of Transportation office alleged in 2008 that the FAA had become too cozy with Southwest Airlines.
The watchdog said that the FAA inspector had been assigned to the United States for 28 years and grew up close to a key supervisor on the airline, even using his government computer to plan a trip abroad with the airline manager and present it. to the family of the inspector.
A new FAA supervisor saw potential problems with the objectivity of the inspector and recommended that it be reassigned. But the FAA did not consider it a priority and it took four months to act, according to the report, which was released on Thursday. A \ W
Ξ A I R G W A Y S Ξ
SOURCE:  Airgways.com
DBk: Transportation.gov / Aa.com / Thepointsguy.com / Bizjoournals.com
AW-POST: 201807131324AR
A\W   A I R G W A Y S ®