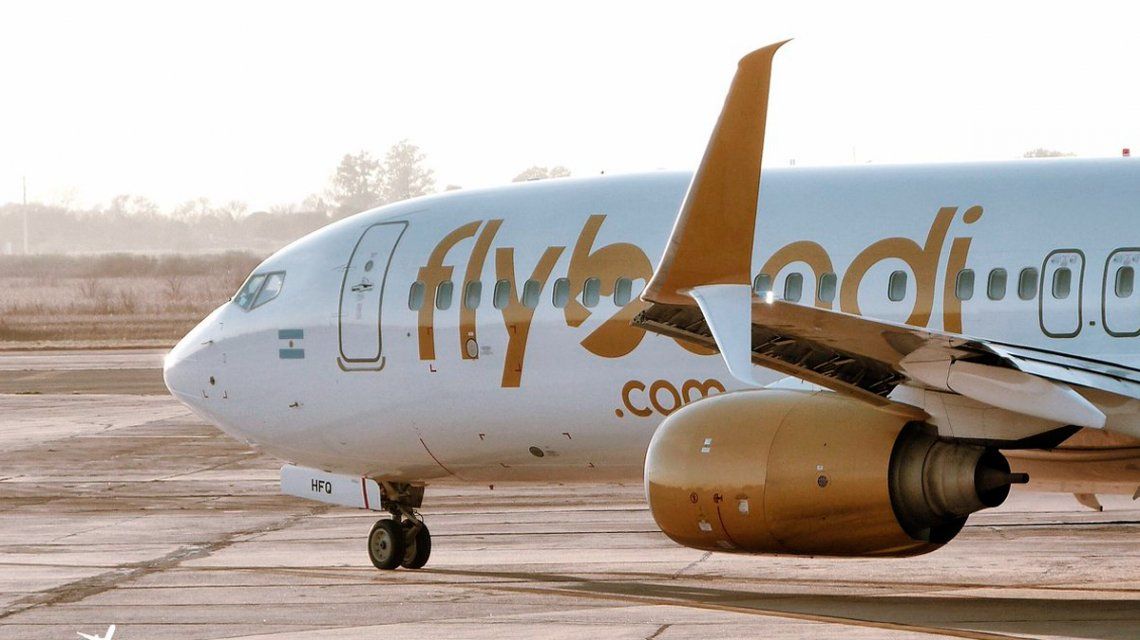 AW | 2018 07 25 19:49 | AIRLINES
Las turbulencias de Flybondi sobrevuelan afectando la imagen de la aerolínea
En medio de la polémica en la que está envuelta Flybondi Líneas Aéreas con el pedido de un fiscal de suspender los vuelos por fallas en la seguridad; sumado a la denuncia de usuarios por las demoras y cancelaciones que afronta constantemente la empresa, ahora se asoma la renuncia del Gerente de Recursos Humanos. Se trata de Gustavo Goldman, quien se desempeñaba como gerente de Recursos Humanos y tuvo un rol fundamental en el desarrollo de la empresa.
A través de un comunicado que compartió en sus redes sociales contó que se daba de baja de la empresa por razones personales, aunque permite persibir cierto desgaste en esta áerea. «Estoy orgulloso de lo que construimos desde que eramos 15 jugando a crear una compañía aérea sin aviones, ni inversión, ni rutas pero con muchas ganas y profesionalismo. No es fácil cambiar la forma de volar en el país no es fácil vencer la inercia del «siempre se hizo así» o de los usos y costumbres», expresó el ex-Flybondi.
Reclamos
Debido al cierre del Aeropuerto El Palomar durante los días 18 y 19 Julio 2018, se produjeron cancelaciones, demoras y reprogramaciones en algunos vuelos de esas jornadas, lo que generó también un impacto en la programación de los días siguientes, generando muchos reclamos entre los usuarios del transporte aéreo.  
Resignation of Flybondi HR
Flybondi turbulences fly over the image of the airline
In the midst of the controversy involving Flybondi Líneas Aéreas with the request of a prosecutor to suspend flights due to security failures; added to the complaint of users for the delays and cancellations that the company constantly faces, now the resignation of the Human Resources Manager appears. He is Gustavo Goldman, who was the Human Resources manager and had a fundamental role in the development of the company.
Through a communiqué he shared on his social networks, he said that he was leaving the company for personal reasons, although it allows for some wear and tear in this area. «I am proud of what we have been building since we were 15, playing to create an airline without planes, or investment, or routes, but with a lot of enthusiasm and professionalism. «It is not easy to change the way of flying in the country, it is not easy to overcome the inertia of «it was always done like this» or of the customs and uses», said the ex-Flybondi.
Claims
Due to the closure of El Palomar Airport during the days 18 and 19 July 2018, cancellations, delays and reprogramming occurred in some flights of those days, which also generated an impact on the programming of the following days, generating many complaints among users of air transport. A \ W
Ξ A I R G W A Y S Ξ
SOURCE:  Airgways.com
DBk: Minutouno.com / Airgways.com
AW-POST: 201807251949AR
A\W   A I R G W A Y S ®