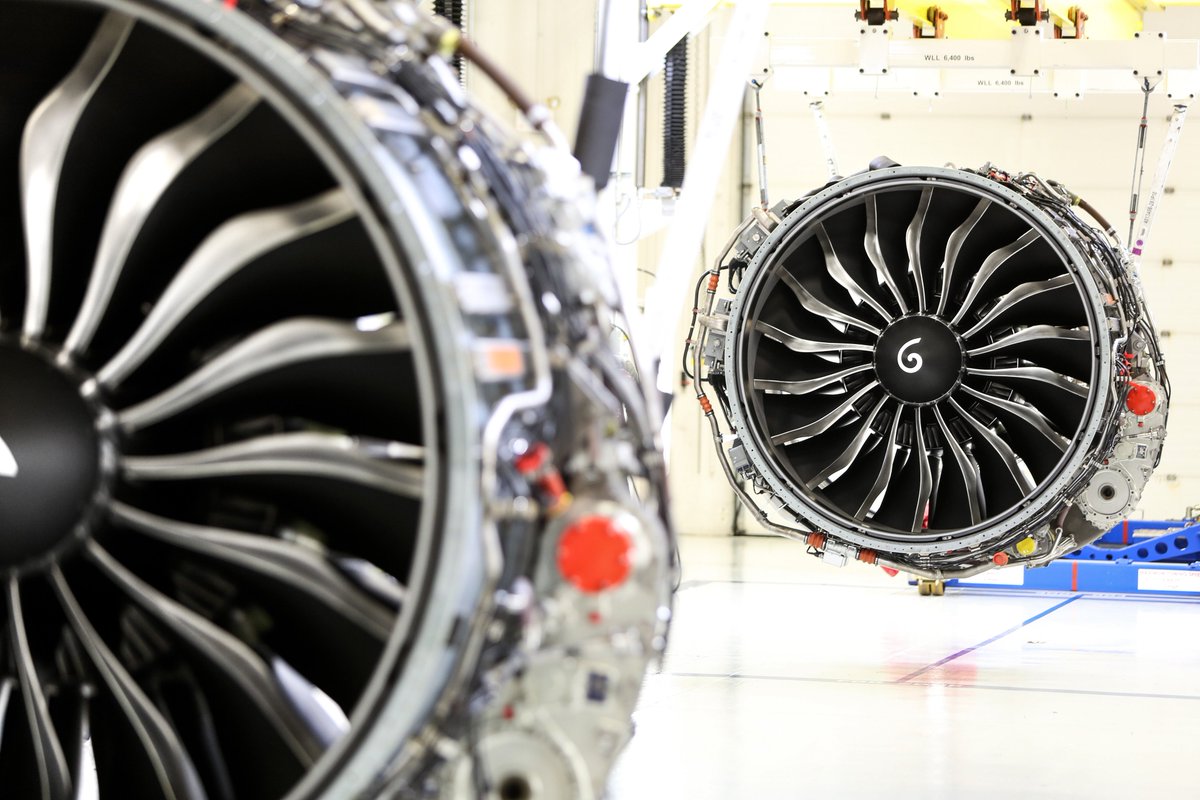 AW | 2018 07 28 01:14 | AIR INVESTIGATION / AVIATION SAFETY
General Electric continúa efectuando revisiones a álabes de motores CFM56-7
La Junta Nacional de Seguridad en el Transporte (NTSB) de los EEUU realizará una audiencia de investigación el 14 Noviembre 2018 enfocada en el modelo de motor internacional de CFM que involucró un fallo de un motor en vuelo a principios de este año en un Boeing 737-700 de Southwest Airlines.
General Electric informó una de las dos compañías propietarias del productor de motores, dijo el viernes que un puñado de problemáticas aspas de ventilador han sido retiradas durante las inspecciones más rigurosas que siguieron al accidente de Southwest en abril. Un pequeño número de aspas de ventilador con grietas parecidas a las que se dice ocasionaron el accidente fatal de Southwest Airlines, han sido halladas en otras aerolíneas y el fabricante de motores considera recomendar inspecciones más frecuentes.
La audiencia de un día en la sede de la junta en Washington DC considerará el diseño de la pala del ventilador de la serie CFM56-7 y el historial de desarrollo; métodos y procedimientos de inspección de la pala del ventilador; y el diseño y los criterios de certificación de contención de la pala del ventilador, anunció la NTSB el 24 Julio 2018.
Investigaciones SW1380
Los pilotos del vuelo SW1380 de Southwest Airlines realizaron un aterrizaje de emergencia en el Aeropuerto Internacional de Filadelfia 17 April 2018 después de que el Boeing 737 dejara el motor CFM56-7B, lo que provocó la despresurización de la cabina. Uno de los 144 pasajeros a bordo murió y ocho pasajeros sufrieron heridas leves. Los investigadores de NTSB que respondieron a la escena descubrieron que una de las 24 aspas del ventilador de aleación de titanio faltaba en el motor dañado, y había evidencia de fatiga del metal donde se separaba la cuchilla. El Director Operativo de la aerolínea, Mike Van de Ven, dijo que está se ha enterado de quizás cuatro o cinco reportes de aspas con grietas en otras aerolíneas.
Directivas Aeronavegabilidad
A raíz del accidente, la FAA y la Agencia Europea de Seguridad Aérea (EASA) emitieron directivas de aeronavegabilidad de emergencia que requieren inspecciones de los ventiladores. «Este fue el primer accidente fatal que involucró a una compañía aérea estadounidense Parte 121 en casi 10 años», dijo John DeLisi, Director de la Oficina de Seguridad Aérea de la NTSB. «Esta audiencia será una parte importante para determinar por qué ocurrió esta tragedia y proporcionará a los investigadores datos importantes sobre la hoja de ventilador del motor y el diseño y certificación de la entrada del motor».
Las aspas son analizadas como parte de la investigación de la Junta Nacional de Seguridad en el Transporte (NTSB) del accidente del vuelo SW1380 de Southwest Airlines en donde una mujer murió luego de ser expulsada parcialmente por una ventana rota cuando su avión volaba a 10.000 metros (32.000 pies) sobre el suelo. El consejo de seguridad ha programado una audiencia para el accidente del 14 Noviembre. 2018.
A principios de la semana, la agencia dijo que en la audiencia examinará el diseño de las aspas y las inspecciones. También analizará las medidas para evitar que partes rotas se conviertan en esquirlas mortales, como sucedió en el vuelo de Southwest.
La CFM International es una sociedad conjunta entre GE y Safran SA de Francia. El vocero de GE, Rick Kennedy, dijo que alrededor de 150 mil aspas fueron inspeccionadas después del accidente de Southwest. Las inspecciones se enfocaron en aspas de motores que habían realizado un número elevado de vuelos y se considera que son un mayor riesgo de fatiga del metal la formación de grietas visibles por el uso.   
Inspections continue CFM56-7
General Electric continues to make revisions to CFM56-7 engine vanes
The National Transportation Safety Board (NTSB) of the US will hold a research hearing on November 14, 2018 focused on the CFM international engine model that involved a failure of an in-flight engine earlier this year in a Boeing 737 -700 Southwest Airlines.
General Electric reported one of the two companies that owns the engine producer, said Friday that a handful of problematic fan blades have been removed during the most stringent inspections that followed Southwest's accident in April. A small number of fan blades with cracks similar to those said to have caused the fatal accident of Southwest Airlines have been found on other airlines and the engine manufacturer considers recommending more frequent inspections.
The one-day hearing at the boardhouse in Washington DC will consider the CFM56-7 series fan blade design and development history; inspection methods and procedures of the fan blade; and the design and certification criteria for the containment of the fan blade, announced the NTSB on July 24, 2018.
Investigations SW1380
The pilots of Southwest Airlines Flight SW1380 made an emergency landing at the Philadelphia International Airport on April 17, 2018 after the Boeing 737 left the CFM56-7B engine, which caused the depressurization of the cabin. One of the 144 passengers on board died and eight passengers suffered minor injuries. The NTSB investigators who responded to the scene discovered that one of the 24 blades of the titanium alloy fan was missing from the damaged engine, and there was evidence of fatigue of the metal where the blade separated. The airline's Chief Operating Officer, Mike Van de Ven, said he is aware of perhaps four or five reports of cracked blades on other airlines.
Airworthiness Directives
As a result of the accident, the FAA and the European Aviation Safety Agency (EASA) issued emergency airworthiness directives that require inspections of the fans. «This was the first fatal accident involving a US Part 121 airline in almost 10 years», said John DeLisi, Director of the Air Safety Bureau of the NTSB. «This hearing will be an important part of determining why this tragedy occurred and will provide researchers with important data on the engine fan blade and the design and certification of the engine input».
The blades are analyzed as part of the investigation by the National Transportation Safety Board (NTSB) of the SW1380 accident of Southwest Airlines where a woman died after being partially ejected through a broken window when her plane was flying at 10,000 meters (32,000 feet) above the ground. The security council has scheduled a hearing for the November 14 accident. 2018
Earlier in the week, the agency said that at the hearing it will examine the design of the blades and inspections. It will also analyze the measures to prevent broken parts from becoming deadly splinters, as happened on the Southwest flight.
CFM International is a joint venture between GE and Safran SA of France. GE spokesman Rick Kennedy said about 150,000 blades were inspected after the Southwest accident. The inspections focused on motor blades that had made a large number of flights and are considered to be a greater risk of fatigue of the metal formation of cracks visible by use. A \ W
Ξ A I R G W A Y S Ξ
SOURCE:  Airgways.com
DBk: Ntsb.gov / Faa.gov / Cfmaeroengines.com
AW-POST: 201807280114AR
A\W   A I R G W A Y S ®