AW | 2018 07 28 01:30 | AIRPORTS
El aeropuerto de Eindhoven es uno de los aeropuertos de más rápido crecimiento en Europa
La investigación de la Oficina Económica de ING muestra que el aeropuerto ocupa el tercer lugar en la lista de los cien aeropuertos internacionales más grandes de Europa. La encuesta incluyó a los cien aeropuertos europeos más grandes que procesaron al menos el cincuenta por ciento más de pasajeros entre 2012 y 2017.
Ránking europeo
En primer lugar, el Aeropuerto de Keflavik se encuentra en Islandia. Tanto Icelandair como el principal competidor WOW Air abrieron una ruta tras otra en los últimos años. Las aerolíneas extranjeras también lograron encontrar el aeropuerto bien. El segundo lugar lo ocupa Istanbul Sabiha Gokcen Airport, después del Aeropuerto Ataturk, el más grande alrededor de la metrópolis turca. Muchas compañías de vacaciones y luchadores de precios fueron responsables del crecimiento allí. El Aeropuerto de Eindhoven está en tercer lugar. En 2006, el aeropuerto pasó el aeropuerto de Rotterdam La Haya como el mayor aeropuerto regional de los Países Bajos. El crecimiento acelerado de los últimos años se utilizó porque Transavia Airlines amplió la oferta de vuelos de vacaciones desde el aeropuerto de Brabante Septentrional y las crecientes actividades de los luchadores de precios Ryanair y Wizz Air.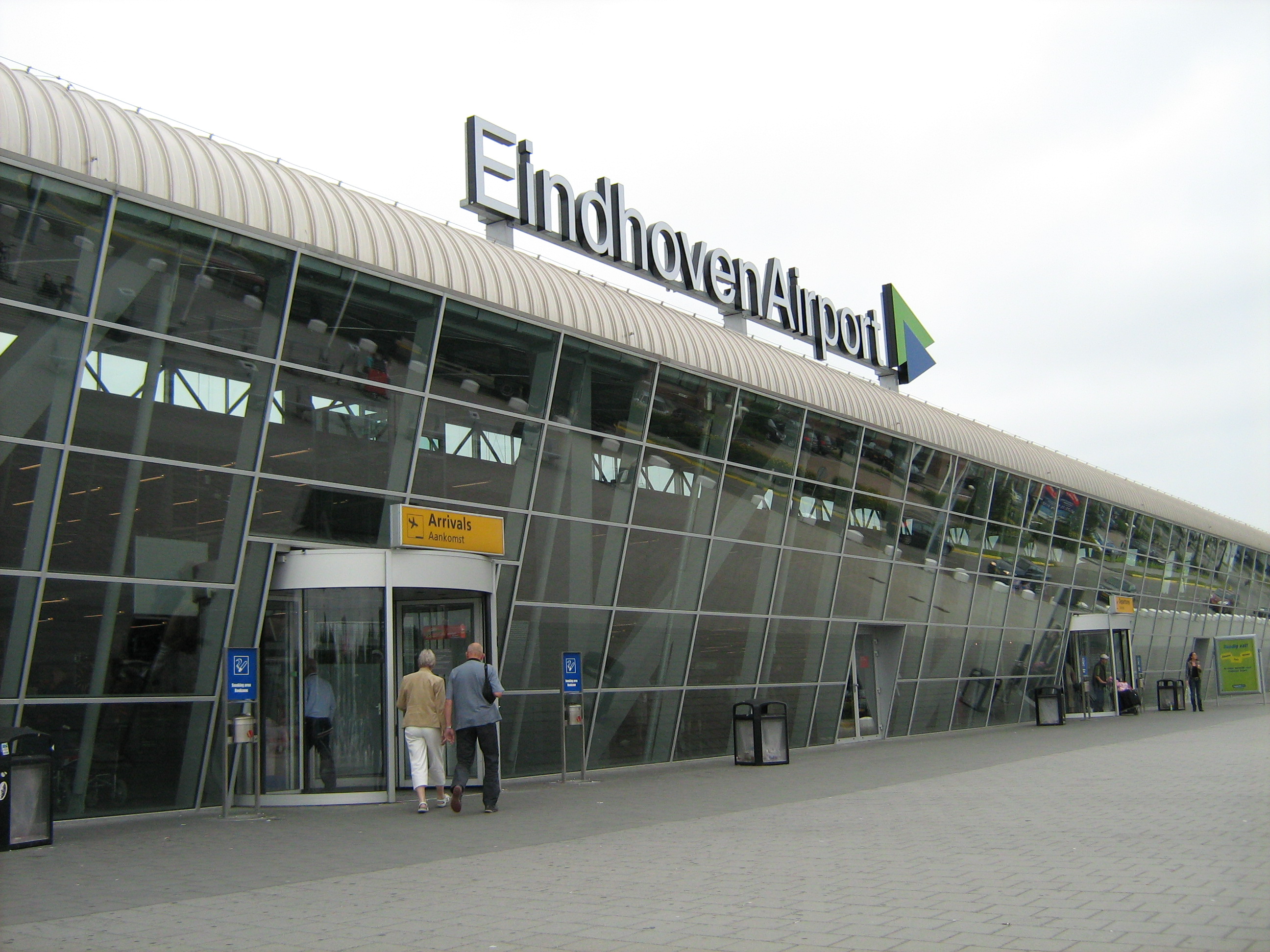 Eindhoven among the fastest growing
Eindhoven airport is one of the fastest growing airports in Europe
The ING Economic Office's research shows that the airport ranks third on the list of the one hundred largest international airports in Europe. The survey included the 100 largest European airports that processed at least fifty percent more passengers between 2012 and 2017.
European ranking
First of all, Keflavik Airport is located in Iceland. Both Icelandair and the main competitor WOW Air opened one route after another in recent years. Foreign airlines also managed to find the airport well. The second place is occupied by Istanbul Sabiha Gokcen Airport, after the Ataturk Airport, the largest airport around the Turkish metropolis. Many holiday companies and price fighters were responsible for the growth there. The Eindhoven Airport is in third place. In 2006, the airport passed Rotterdam The Hague Airport as the largest regional airport in the Netherlands. The accelerated growth of recent years was used because Transavia Airlines extended the holiday flight offer from the North Brabant airport and the growing activities of the Ryanair and Wizz Air price fighters. A \ W

Eindhoven behoort tot de snelstgroeiende
Eindhoven Luchthaven is een van de snelstgroeiende luchthavens in Europa
Uit het onderzoek van het ING Economic Office blijkt dat de luchthaven de derde plaats inneemt op de lijst van de honderd grootste internationale luchthavens in Europa. Het onderzoek omvatte de 100 grootste Europese luchthavens die tussen 2012 en 2017 minstens vijftig procent meer passagiers verwerkten.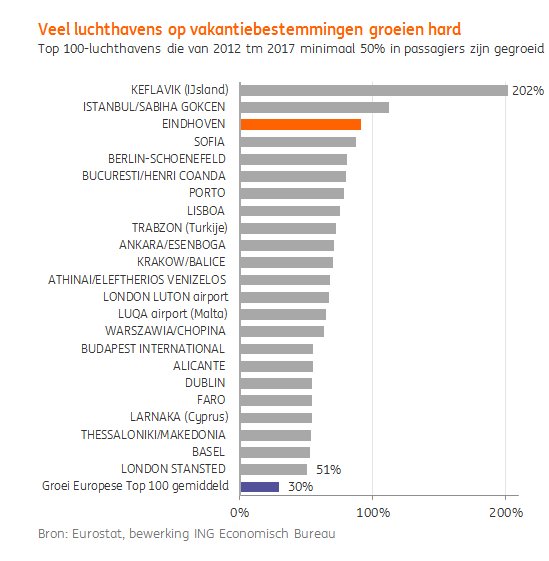 Europese ranglijst
Allereerst is de Luchthaven Keflavik in IJsland. Zowel Icelandair als de belangrijkste concurrent WOW Air hebben de afgelopen jaren de ene route na de andere geopend. Buitenlandse luchtvaartmaatschappijen zijn er ook in geslaagd om de luchthaven goed te vinden. De tweede plaats wordt ingenomen door Luchthaven Istanbul Sabiha Gokcen, na de Luchthaven Atatürk, de grootste luchthaven rond de Turkse metropool. Veel vakantiebedrijven en prijsvechters waren verantwoordelijk voor de groei daar. De luchthaven van Eindhoven staat op de derde plaats. In 2006 passeerde de luchthaven Rotterdam The Hague Airport als de grootste regionale luchthaven van Nederland. De versnelde groei van de afgelopen jaren werd gebruikt omdat Transavia Airlines het aanbod van vakantievluchten uit de luchthaven van Noord-Brabant en de groeiende activiteiten van de prijsvechters van Ryanair en Wizz Air uitbreidde. A \ W
Ξ A I R G W A Y S Ξ
SOURCE:  Airgways.com
DBk: Luchtvaartnieuws.nl / Dutchnews.nl / Ec.europa.eu/eurostat / Ing.com / Wikimedia.org / Cspotting.net
AW-POST: 201807280130AR
A\W   A I R G W A Y S ®