AW | 2018 08 03 16:07 | AIRLINES MARKET
Las aerolíneas de la India han incrementado el número de pasajeros
Las aerolíneas de la India están atravesando un período de auge en el incremento de pasajeros en vuelos domésticos pero al mismo tiempo están luchando para obtener ganancias debido a la mayor competitividad en el mercado aéreo.
Unos 68 millones de pasajeros volaron dentro de India en el período de los primeros seis meses de 2018, según datos oficiales, un aumento del 22% con respecto al mismo período del año 2017. Las últimas cifras disponibles de la Asociación Internacional de Transporte Aéreo (IATA) muestran que el tráfico nacional de pasajeros de la India creció casi un 17% en el mes Mayo 2018 en comparación con el mismo mes del año pasado. En comparación con otros países, la India ha logrado uno de los mayores incrementos de tráfico de pasajeros en el mundo. China creció casi 12% en el mismo período, mientras que Estados Unidos mostró un crecimiento de 5,5%.
Millones indúes vuelan más
El sector de la aviación de la India ahora ha tenido un crecimiento durante 45 meses consecutivos. Pero además, con varias aerolíneas compitiendo para ofrecer a los indúes formas más baratas de viajar, la presión constante sobre las tarifas ha dificultado la obtención de dinero. Un aumento en los precios del petróleo, combinado con una caída en la moneda de la India, la rupia, está exprimiendo las finanzas en toda la industria. La industria de la aviación está atravesando una fase difícil debido a la depreciación de la rupia y la falta de correspondencia entre los altos precios del combustible y las tarifas bajas.
La aerolínea Jet Airways ha ordenado incorporar más aeronaves por motivo del aumento de demanda. Planea agregar 225 Boeing 737 MAX durante la próxima década, de los cuales 75, con un valor de casi US$ 9 mil millones a precios de lista, fueron comprados hace menos de tres semanas.
IndiGo que es líder en el mercado indú, está atravesando una fuerte caída de las ganancias que rondan los 97% en el trimestre finalizado en Junio 2018, en comparación con el mismo período del año pasado. El CEO Rahul Bhatia culpó a la caída de la rupia y al aumento de los costos del combustible.
La aerolínea nacional Air India está siendo apuntalada por las fuertes pérdidas que está afrontando desde hace tiempo. Desde el fracaso en vender una participación del 76% de Air India a inversionistas privados a principios de 2018, el gobierno se ha visto obligado a invertir cientos de millones de dólares de los contribuyentes en la aerolínea para mantenerla en vuelo.
Así el mercado aéreo de la India mientras se está expandiendo, las aerolíneas ven limitados sus esfuerzos para compensar las pérdidas acarreadas por los efectos del aumento del petróleo y la depreciación de la caída de la moneda nacional. 
Increase Indian air market
Indian airlines have increased the number of passengers
Indian airlines are going through a period of boom in the increase of passengers on domestic flights but at the same time they are struggling to make a profit due to the greater competitiveness in the air market.
Some 68 million passengers flew inside India in the first six months of 2018, according to official data, an increase of 22% over the same period of 2017. The latest figures available from the International Air Transport Association ( IATA) show that the national passenger traffic of India grew by almost 17% in the month May 2018 compared to the same month last year. Compared to other countries, India has achieved one of the largest increases in passenger traffic in the world. China grew almost 12% in the same period, while the United States showed a growth of 5.5%.
Millions of Indians fly more
The aviation sector in India has now grown for 45 consecutive months. But in addition, with several airlines competing to offer Indians cheaper ways to travel, the constant pressure on fares has made it harder to get money. An increase in oil prices, combined with a fall in India's currency, the rupee, is squeezing finance throughout the industry. The aviation industry is going through a difficult phase due to the depreciation of the rupee and the lack of correspondence between high fuel prices and low fares.
The airline Jet Airways has ordered to incorporate more aircraft due to the increase in demand. It plans to add 225 Boeing 737 MAX over the next decade, of which 75, worth almost $ 9 billion at list prices, were purchased less than three weeks ago.
IndiGo, which is a leader in the Indian market, is experiencing a sharp drop in profits of around 97% in the quarter ended in June 2018, compared to the same period last year. CEO Rahul Bhatia blamed the rupee's fall and rising fuel costs.
The national airline Air India is being propped up by the heavy losses it has been facing for some time. Since the failure to sell a 76% stake of Air India to private investors in early 2018, the government has been forced to invest hundreds of millions of taxpayer dollars on the airline to keep it in flight.
Thus the Indian air market while it is expanding, airlines are limited their efforts to compensate for the losses caused by the effects of the increase in oil and the depreciation of the fall of the national currency. A \ W
भारतीय वायु बाजार में वृद्धि
भारतीय एयरलाइंस ने यात्रियों की संख्या में वृद्धि की है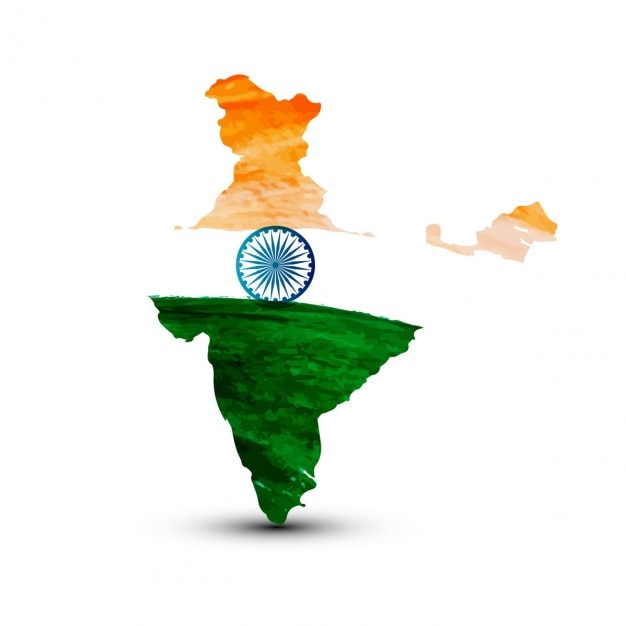 भारतीय एयरलाइंस घरेलू उड़ानों पर यात्रियों की वृद्धि में तेजी से बढ़ रही है, लेकिन साथ ही वे हवाई बाजार में अधिक प्रतिस्पर्धात्मकता के कारण लाभ अर्जित करने के लिए संघर्ष कर रहे हैं।
आधिकारिक आंकड़ों के मुताबिक 2018 के पहले छह महीनों में भारत के अंदर 68 मिलियन यात्रियों ने भारत के अंदर उड़ान भरने के लिए 2017 की इसी अवधि के मुकाबले 22% की वृद्धि दर्ज की। अंतरराष्ट्रीय वायु परिवहन संघ (आईएटीए) से उपलब्ध नवीनतम आंकड़े बताते हैं कि राष्ट्रीय यात्री पिछले साल की समान अवधि की तुलना में मई 2018 के महीने में भारत का यातायात लगभग 17% बढ़ गया। अन्य देशों की तुलना में, भारत ने दुनिया में यात्री यातायात में सबसे बड़ी वृद्धि हासिल की है। इसी अवधि में चीन में लगभग 12% की वृद्धि हुई, जबकि संयुक्त राज्य अमेरिका में 5.5% की वृद्धि हुई।
लाखों भारतीय उड़ते हैं
भारत में विमानन क्षेत्र अब लगातार 45 महीने तक बढ़ गया है। लेकिन इसके अलावा, कई एयरलाइंस यात्रा करने के लिए भारतीयों को सस्ता तरीके प्रदान करने के लिए प्रतिस्पर्धा कर रही हैं, किराए पर लगातार दबाव ने पैसे कमाने में कठिनाई की है। तेल की कीमतों में वृद्धि, भारत की मुद्रा में गिरावट के साथ, रुपये, पूरे उद्योग में वित्त निचोड़ रहा है। विमानन उद्योग रुपये के मूल्यह्रास और उच्च ईंधन की कीमतों और कम किराए के बीच पत्राचार की कमी के कारण एक कठिन दौर से गुजर रहा है।
एयरलाइन जेट एयरवेज ने मांग में वृद्धि के कारण अधिक विमान शामिल करने का आदेश दिया है। अगले दशक में 225 बोइंग 737 मैक्स जोड़ने की योजना है, जिनमें से 75, सूची मूल्यों पर लगभग $ 9 बिलियन के लायक हैं, तीन हफ्ते पहले कम खरीदे गए थे।
भारतीय बाजार में अग्रणी नेता इंडिगो जून 2018 में समाप्त तिमाही में 97% की मुनाफे में तेज गिरावट का सामना कर रहा है, जो पिछले साल की इसी अवधि की तुलना में था। सीईओ राहुल भाटिया ने रुपये के पतन और बढ़ती ईंधन लागत को दोषी ठहराया।
राष्ट्रीय एयरलाइन एयर इंडिया को भारी नुकसान से कुछ समय तक सामना करना पड़ रहा है। 2018 की शुरुआत में निजी निवेशकों को एयर इंडिया की 76% हिस्सेदारी बेचने में विफल होने के कारण, सरकार को इसे उड़ान में रखने के लिए एयरलाइन पर लाखों करदाता डॉलर निवेश करने के लिए मजबूर होना पड़ा है।
इस प्रकार भारतीय वायु बाजार में विस्तार होने के दौरान, एयरलाइंस तेल में वृद्धि के प्रभाव और राष्ट्रीय मुद्रा के पतन के मूल्यह्रास के कारण होने वाले नुकसान की भरपाई करने के अपने प्रयासों को सीमित कर रही हैं। A \ W
Ξ A I R G W A Y S Ξ
SOURCE:  Airgways.com
DBk: Civilaviation.gov.in / Airgways.com  / Businessworld.in
AW-POST: 201808031607AR
A\W   A I R G W A Y S ®