AW | 2018 08 14 11:58 | AIRLINES
Hawaiian Airlines inicia servicios de carga pura interislas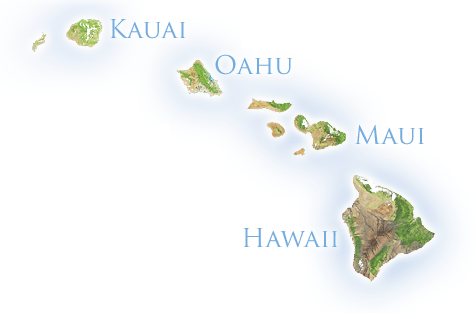 Hawaiian Airlines ha iniciado servicios de carga completa por medio de su subsidiaria 'Ohana Airlines, entre el Aeropuerto Internacional Daniel K. Inouye de Honolulu, el Aeropuerto Līhu'e y el Aeropuerto Internacional Hilo. Como parte del lanzamiento del servicio, la aerolínea transportó suministros para la construcción y el hogar para apoyar proyectos de ayuda en desastres en Hanalei en Kaua'i y Puna en la isla de Hawai'i.
El nuevo avión ATR 72-201F de Hawaiian Airlines cargó con 1.020 libras de herramientas de construcción destinadas a Līhu'e para ser utilizadas por Kaua'i Habitat for Humanity en la reparación de viviendas para residentes de bajos ingresos afectados por las devastadoras tormentas del pasado Abril 2018. Un segundo vuelo a Hilo llevó 1.815 libras de muebles para 20 micro-casas construidas por HOPE Services Hawai'i para albergar familias afectadas por el flujo de lava del volcán Kilauea.
En Septiembre 2015, 'Ohana, subsidiaria de Hawaiian Airlines adquirió su primer ATR 72-201F para sus nuevas operaciones de carga. Actualmente, 'Ohana posee tres aviones de carga ATR 72. 
Hawaiian Airlines launches cargo service
Hawaiian Airlines initiates pure interislands cargo services
Hawaiian Airlines has started full load services through its subsidiary 'Ohana Airlines, between the Daniel K. Inouye International Airport in Honolulu, the Līhu'e Airport and the Hilo International Airport. As part of the launch of the service, the airline transported construction and home supplies to support disaster relief projects in Hanalei in Kaua'i and Puna on the island of Hawai'i.
The new ATR 72-201F aircraft from Hawaiian Airlines loaded 1,020 pounds of construction tools for Līhu'e to be used by Kaua'i Habitat for Humanity to repair homes for low-income residents affected by the devastating storms of the past April 2018. A second flight to Hilo carried 1,815 pounds of furniture for 20 micro-houses built by HOPE Services Hawai'i to house families affected by the lava flow of Kilauea volcano.
In September 2015, Ohana, a subsidiary of Hawaiian Airlines acquired its first ATR 72-201F for its new cargo operations. Currently, Ohana owns three ATR 72 cargo planes. A\W
Ξ A I R G W A Y S Ξ
SOURCE:  Airgways.com
DBk: Hawaiianairlines.com
AW-POST: 201808141158AR
A\W   A I R G W A Y S ®