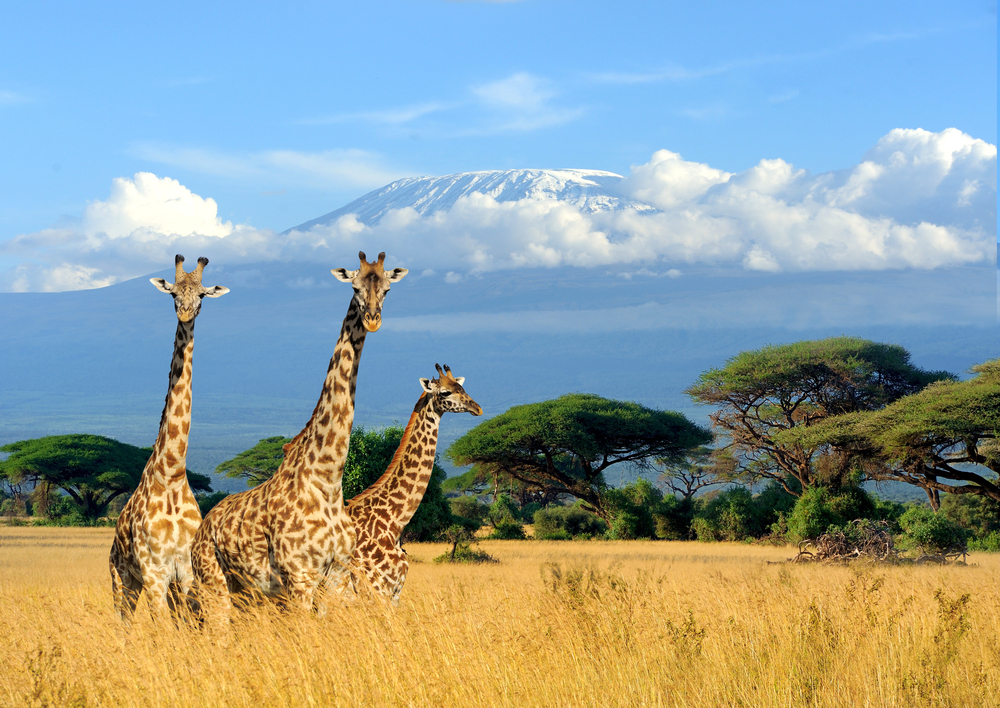 AW | 2020 07 03 11:47 | TOURISM
Turismo de África pierde US$ 55 mil millones por pandemia
La industria de viajes y turismo de África ha perdido US$ 55 mil millones debido al cierre de las fronteras para limitar la propagación del Coronavirus, dijo el Jueves 2 Julio 2020 la Unión Africana. En un continente donde los safaris son un poderoso imán turístico, el sector se ha visto muy afectado por los bloqueos que cerraron las fronteras aéreas, terrestres y marítimas. "El impacto es realmente severo. Estamos hablando de unos US$ 55 mil millones (49 mil millones de euros) perdidos en tres meses en un año cuando se suponía que veríamos un aumento en los viajes y el transporte aéreo. Hay aerolíneas que pueden no sobrevivir a COVID-19. En África el turismo no es lujo. Este es nuestro medio de vida", dijo el Comisionado de la Unión Africana, Amani Abou-Zeid, en una reunión virtual organizada por el Foro Económico Mundial y la Organización Mundial de la Salud (OMS).
A pesar de un aumento constante en los casos de Coronavirus, los países de África están avanzando con planes para reanudar el tráfico aéreo. Un puñado de estados reabrieron sus fronteras la semana pasada, incluidos Zambia y Sierra Leona. Senegal ha anunciado la reanudación de los viajes aéreos internacionales a partir del 15 Julio 2020.
"A medida que vamos a abrir también estamos presionando para el turismo intraafricano", dijo Abou-Zeid, pidiendo impuestos más bajos, tarifas reducidas de boletos y facilitación de visas para alentar a los africanos a ver África. Esperaba que la reapertura de los cielos amortiguara algunos de los graves impactos en el transporte aéreo y el turismo.
África ha registrado más de 420.000 casos de Coronavirus y más de 10.000 muertes. Sudáfrica es el país más afectado en el África subsahariana, representando alrededor de un tercio del número total acumulado en la región.
El Jefe Regional de la OMS, Matshidiso Moeti, advirtió sobre una cierta subestimación de los casos debido a la escasez de kits de prueba y la tendencia a evaluar solo a pacientes sintomáticos. Prosper Zo'o Minto'o de la Organización de Aviación Civil Internacional (OACI) describió el impacto del virus en la industria aérea africana como alarmante.
Los aviones volaron 60 millones menos de pasajeros en rutas internacionales en los últimos tres meses, y 30 millones menos para viajes nacionales. Zo'o Minto'o estimó que las aerolíneas requerirían al menos US$ 20 mil millones (€ 18 mil millones de Euros) en ayuda de estímulo para que puedan regresar a los cielos.
Africa loses US $ 55 billion due to pandemic
African tourism loses US$ 55 billion due to pandemic
The African travel and tourism industry has lost US$ 55 billion due to border closures to limit the spread of the Coronavirus, the African Union said Thursday, July 2, 2020. On a continent where safaris are a powerful tourist magnet, the sector has been greatly affected by blockades that closed air, land and sea borders. "The impact is really severe. We are talking about some US$ 55 billion (€ 49 billion) lost in three months in a year when we were supposed to see an increase in travel and air travel. There are airlines that may not survive COVID-19. Tourism is not a luxury in Africa. This is our livelihood", African Union Commissioner Amani Abou-Zeid said in a virtual meeting organized by the World Economic Forum and the World Organization of Health (WHO).
Despite a steady increase in Coronavirus cases, African countries are moving forward with plans to resume air traffic. A handful of states reopened their borders last week, including Zambia and Sierra Leone. Senegal has announced the resumption of international air travel from July 15, 2020.
"As we open, we are also lobbying for intra-African tourism", Abou-Zeid said, calling for lower taxes, reduced ticket fees and visa facilitation to encourage Africans to see Africa. He hoped that the reopening of the skies would cushion some of the serious impacts on air transport and tourism.
Africa has recorded more than 420,000 Coronavirus cases and more than 10,000 deaths. South Africa is the most affected country in sub-Saharan Africa, representing around a third of the total accumulated number in the region.
WHO Regional Chief Matshidiso Moeti warned of some underestimation of cases due to the shortage of test kits and the tendency to evaluate only symptomatic patients. Prosper Zo'o Minto'o of the International Civil Aviation Organization (ICAO) described the impact of the virus on the African airline industry as alarming.
The planes flew 60 million fewer passengers on international routes in the past three months, and 30 million fewer for domestic travel. Zo'o Minto'o estimated that airlines would require at least US$ 20 billion (€ 18 billion Euros) in stimulus aid in order for them to return to the skies.
Ξ A I R G W A Y S Ξ
PUBLISHER: Airgways.com
DBk: Airgways.com / Un.org / Traveldailymedia.com
AW-POST: 202007031147AR
A\W A I R G W A Y S ®