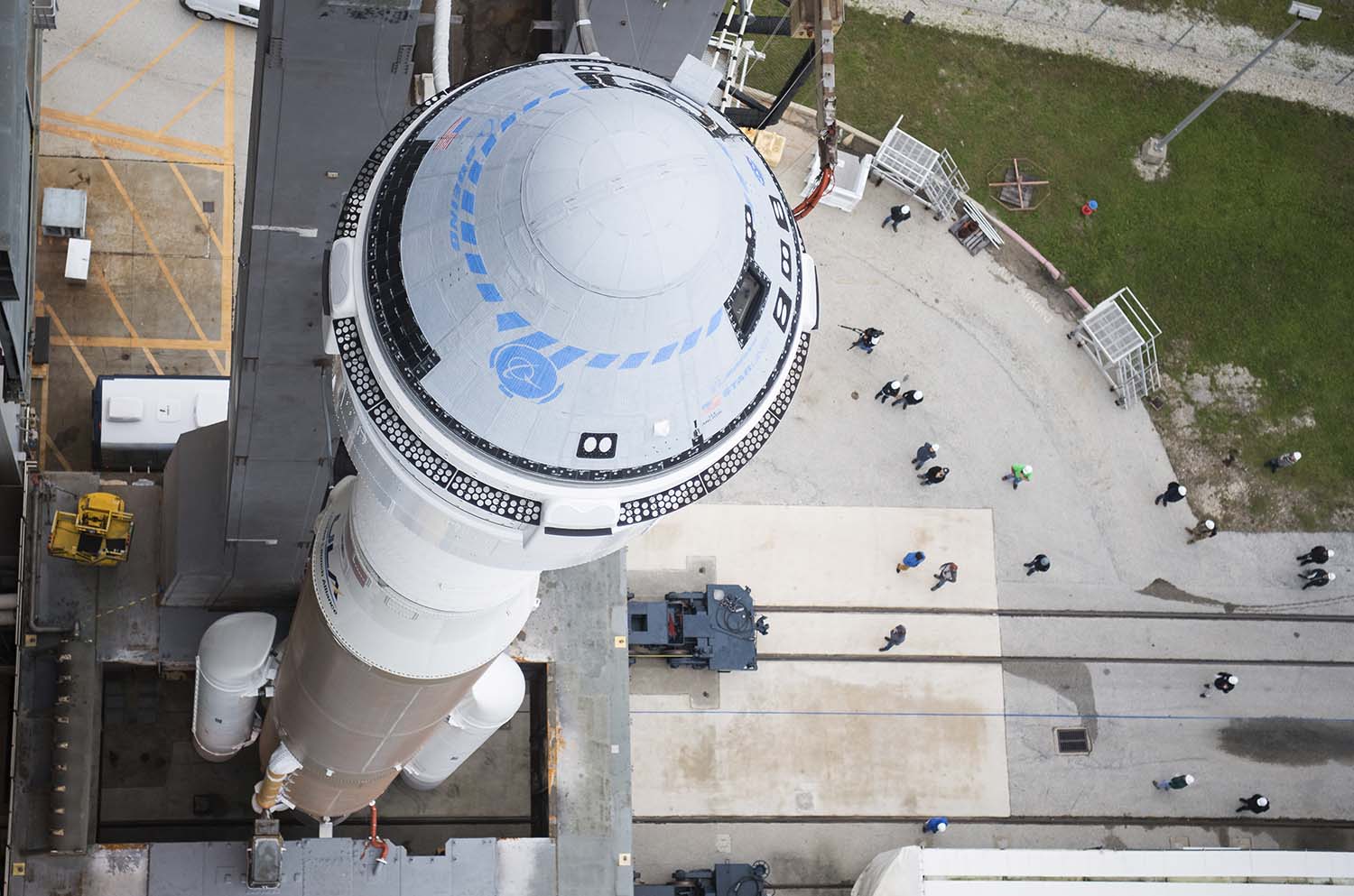 AW | 2020 07 07 20:41 | AEROSPACE
NASA intensifica el escrutinio del software del Starliner de Boeing
La Administración Nacional de Aeronáutica y del Espacio (NASA) planea usar las lecciones del enfoque del desarrollo del software del Programa SpaceX después de que un vuelo de prueba fallido por una nave de The Boeing Company mostró los defectos de los procedimientos más tradicionales, dijeron funcionarios de la agencia. Después de completar una revisión independiente de la misión truncada del Starliner en la Estación Espacial Internacional (ISS) en Diciembre 2019, la NASA dijo el Martes 07/07 que aumentaría la supervisión de las reparaciones del fabricante. El equipo de revisión ofreció ochenta recomendaciones, con aproximadamente la mitad involucrando cambios en la forma en que Boeing y la agencia abordan el desarrollo de software y las pruebas de sistemas.
Space Exploration Technologies Corporation, que se comercializa como SpaceX, es un fabricante aeroespacial estadounidense y una empresa de servicios de transporte espacial con sede en Hawthorne, Estado de California. Fue fundada en 2002 por Elon Musk con el objetivo de reducir los costos de transporte espacial para permitir la colonización del Planeta Marte.
El respaldo de la NASA a los métodos de SpaceX fue otro ejemplo de cómo la compañía de Elon Musk se ha adelantado a Boeing en la carrera espacial. La agencia tiene contratos con ambas compañías para transportar astronautas a la estación espacial. Pero solo Space Exploration Technologies Corp. lo ha hecho, llevando a dos astronautas al laboratorio orbital el 30 Mayo 2020. El enfoque de la compañía para la ingeniería de software para su Crew Dragon requiere más propiedad por parte de los desarrolladores para garantizar que el código funcione según lo previsto después de que se haya integrado en sistemas más grandes, dijo Kathy Lueders, Administradora asociada de la NASA para vuelos espaciales humanos, en una llamada con periodistas. "La capacidad del software realmente impulsa la capacidad general de su sistema. Estamos desglosando cómo hemos hecho las cosas en silos", dijo Lueders.
Boeing, como la propia NASA, utiliza un método más tradicional en el que los ingenieros de software crean, prueban y luego entregan productos a otros equipos. Debido a que el proceso de SpaceX era novedoso para la NASA, la agencia le dio al proceso más supervisión que a Boeing, dijo Steve Stich, Gerente del Programa de Tripulación Comercial de la NASA. La agencia ya ha asignado personal adicional a los equipos de software de Boeing para un mayor escrutinio mientras solucionan los problemas técnicos que estropearon la misión de Diciembre 2019. Boeing planea volar un segundo vuelo de prueba de Starliner sin tripulación a finales de 2020. Funcionarios de la NASA dijeron que era demasiado pronto para establecer una posible fecha de lanzamiento.
NASA increases Starliner oversight
NASA steps up scrutiny of Boeing's Starliner software
The National Aeronautics and Space Administration (NASA) plans to use the lessons from the SpaceX Program software development approach after a failed test flight by a ship from The Boeing Company showed the flaws of more traditional procedures, officials said. from the agency. After completing an independent review of the Starliner's truncated mission to the International Space Station (ISS) in December 2019, NASA said Tuesday 07/07 that it would increase oversight of the manufacturer's repairs. The review team offered eighty recommendations, with about half involving changes in the way Boeing and the agency approach software development and systems testing.
Space Exploration Technologies Corporation, which is marketed as SpaceX, is an American aerospace manufacturer and space transportation services company based in Hawthorne, State of California. It was founded in 2002 by Elon Musk with the aim of reducing space transportation costs to allow the colonization of Planet Mars.
NASA's endorsement of SpaceX's methods was another example of how Elon Musk's company has overtaken Boeing in the space race. The agency has contracts with both companies to transport astronauts to the space station. But only Space Exploration Technologies Corp. has done so, taking two astronauts to the orbital lab on May 30, 2020. The company's approach to software engineering for its Crew Dragon requires more ownership from developers to ensure code It works as intended after it has been integrated into larger systems, Kathy Lueders, NASA's Associate Administrator for Human Space Flights, said in a call with reporters. "The capacity of the software really drives the overall capacity of your system. We are breaking down how we have done things in silos", said Lueders.
Boeing, like NASA itself, uses a more traditional method in which software engineers create, test, and then deliver products to other teams. Because the SpaceX process was novel to NASA, the agency gave the process more oversight than Boeing, said Steve Stich, NASA's Commercial Crew Program Manager. The agency has already assigned additional staff to Boeing's software teams for further scrutiny as they fix the technical issues that marred the December 2019 mission. Boeing plans to fly a second, unmanned Starliner test flight in late 2020. Officials at NASA said it was too early to set a possible launch date.
Ξ A I R G W A Y S Ξ
PUBLISHER: Airgways.com
DBk: Nasa.gov / Spacex.com / Boeing.com / Airgways.com
AW-POST: 202007072041AR
A\W A I R G W A Y S ®