AW | 2020 07 10 16:46 | AIRLINES / INDUSTRY
American podría cancelar 17 Boeing 737 MAX
American Airlines está desarrollando dificultades para asegurar el financiamiento de 17 aviones Boeing 737-8 MAX que esperaba que Boeing entregara este año. Boeing está negociando para apuntalar el financiamiento del 737 MAX mientras espera la aprobación regulatoria para los cambios de diseño, dijeron fuentes de la industria.
Boeing está ansioso por reanudar las entregas una vez que los reguladores de la aviación lo declaren seguro y las aerolíneas acuerden la capacitación de la tripulación. Pero la confianza en el avión se ha visto afectada por la puesta a tierra de 15 meses, lo que hace que el financiamiento necesario para garantizar entregas fluidas sea escaso y agrave la escasez de demanda debido a la crisis del impacto por la crisis sanitaria y de los viajes aéreos. "Nadie quiere tomar un avión nuevo y esto es particularmente cierto para el MAX en este momento", dijo un financiero senior de aviación.
Recursos para 737 MAX
El valor de los aviones Boeing 737 MAX en el mercado de aviones ha caído un 11% desde el comienzo de 2020 y es probable que enfrente más presión en los próximos meses, dependiendo del momento de su regreso, dijo Eddy Pieniazek, de los asesores de Ishka Aviation. Dado que los mercados de capital no están disponibles después del colapso de los viajes aéreos durante la crisis del Coronavirus y los bancos rechazan la mayoría de los nuevos negocios, solo las compañías de arrendamiento tienen capacidad de financiamiento adicional, aunque muchos también están luchando contra sus propios problemas, dicen los banqueros.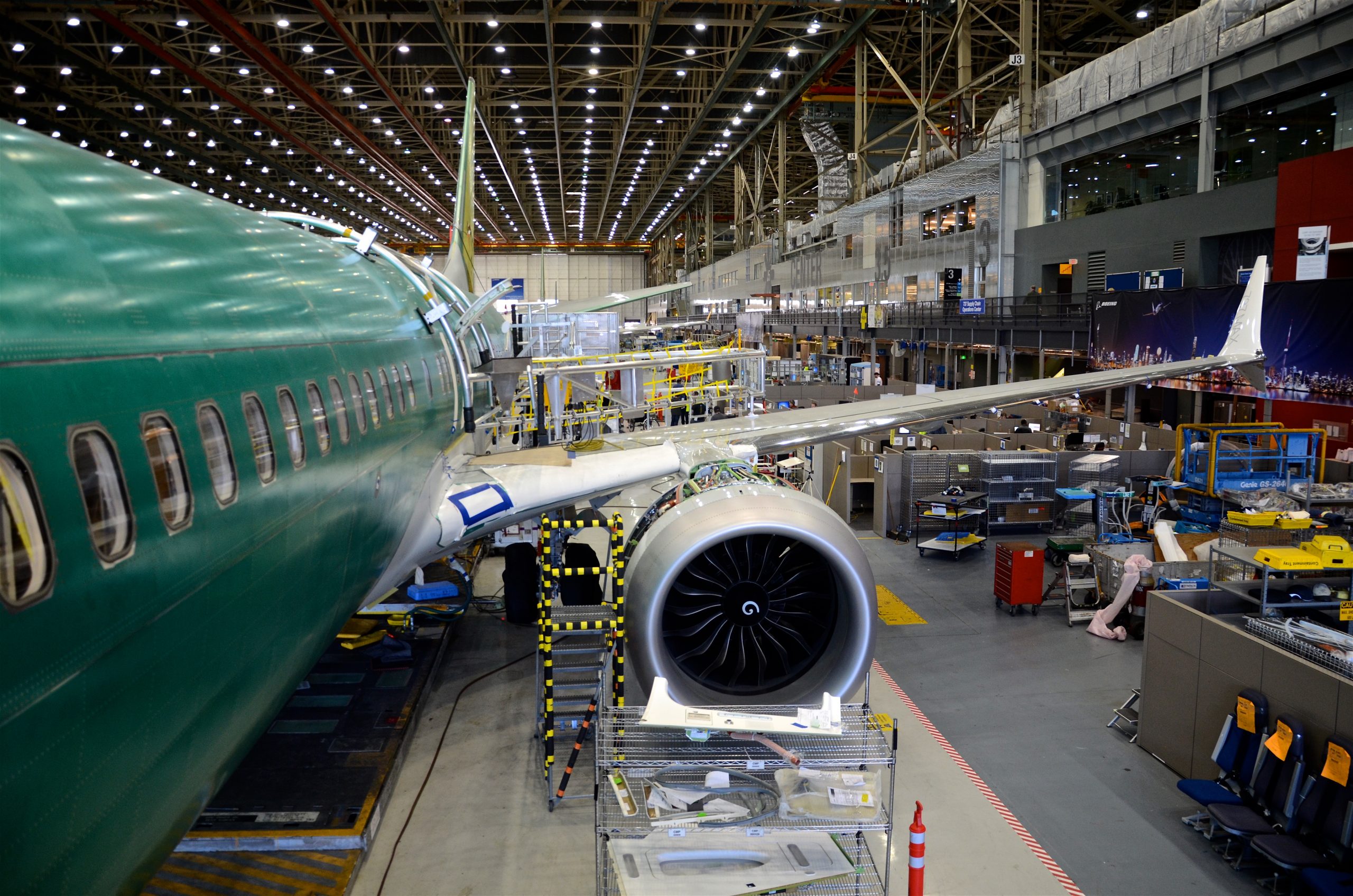 La estrategia de Boeing, reportada por primera vez el mes de Junio 2020, ha sido alentar a los arrendadores a llegar a acuerdos con las aerolíneas para comprar aviones 737 MAX y alquilarlos nuevamente a las aerolíneas. A cambio, Boeing se ve listo para permitir que las mismas compañías de arrendamiento cancelen parte de sus propios planes para comprar aviones 737 MAX directamente, lo que alivia la presión sobre sus balances. Como último recurso, Boeing está listo para volver a comprar aviones y arrendarlos a las aerolíneas como medida temporal a través de su unidad de financiamiento de Boeing Capital Service Corporation, un ala de los servicios financieros comerciales de alquiler y venta de unidades de la propia industria de la compañía.
BOC Aviation de Singapur canceló en Junio 2020, 30 unidades 737 MAX poco después de haber alcanzado acuerdos de compra y arrendamiento para el MAX con United Airlines y Southwest Airlines en lo que muchos en la industria vieron como movimientos relacionados.
Boeing ahora está tratando de facilitar acuerdos similares para que las compañías de arrendamiento intervengan y financien entregas para el cliente de lanzamiento American Airlines. La financiación previa para algunos de los 17 MAX que American debía recibir este año ha expirado, lo que provocó conversaciones con Boeing y señalaron que American buscaba los mismos términos previos a la pandemia.
El Wall Street Journal dijo que American había amenazado con cancelar algunas órdenes a menos que Boeing ayudara con la financiación. Boeing dijo que no haría comentarios sobre las conversaciones con los clientes. American, que tiene 76 Boeing 737 MAX en orden, declinó hacer comentarios.
La pérdida de un pedido de alto perfil de American supondría un duro golpe para el Programa 737 MAX que ayudó a lanzar en 2011. Boeing se vio obligado a romper los planes para un avión completamente nuevo y acordar una actualización más rápida de su 737 después de que American estuvo a punto de entregar un pedido completo de 460 aviones de la línea europea de Airbus Group.
American would cancel some 737 MAX
American could cancel 17 Boeing 737 MAX
American Airlines is developing difficulties in securing financing for 17 Boeing 737-8 MAX aircraft that it expected Boeing to deliver this year. Boeing is negotiating to shore up financing for the 737 MAX while awaiting regulatory approval for design changes, industry sources said.
Boeing is eager to resume deliveries once aviation regulators declare it safe and airlines agree to train the crew. But confidence in the plane has been affected by the 15-month grounding, which makes financing necessary to guarantee smooth deliveries scarce and exacerbates the shortage of demand due to the impact crisis due to the health and air travel. "No one wants to take a new plane and this is particularly true for the MAX right now", said a senior aviation financier.
Resources for 737 MAX
The value of Boeing 737 MAX aircraft in the aircraft market has fallen 11% since the start of 2020 and is likely to face more pressure in the coming months, depending on the time of their return, said Eddy Pieniazek of advisers to Ishka Aviation. Since capital markets are unavailable after the collapse of air travel during the Coronavirus crisis and banks reject most new businesses, only leasing companies have additional financing capacity, although many are also struggling against their own problems, say the bankers.
Boeing's strategy, first reported in June 2020, has been to encourage lessors to enter into agreements with airlines to purchase 737 MAX aircraft and lease them back to airlines. In return, Boeing looks set to allow the same leasing companies to cancel part of their own plans to buy 737 MAX aircraft directly, easing pressure on their balance sheets. As a last resort, Boeing is ready to buy back planes and lease them to airlines on a temporary basis through its financing unit of the Boeing Capital Service Corporation, a wing of commercial financial services for rental and sale of units in the industry itself. of the company.
BOC Aviation of Singapore canceled 30 737 MAX units in June 2020 shortly after reaching purchase and lease agreements for MAX with United Airlines and Southwest Airlines in what many in the industry saw as related movements.
Boeing is now trying to facilitate similar agreements for leasing companies to intervene and finance deliveries for launch customer American Airlines. Pre-financing for some of the 17 MAXs American was due to receive this year has expired, prompting talks with Boeing, noting that American was seeking the same terms prior to the pandemic.
The Wall Street Journal said American had threatened to cancel some orders unless Boeing helped with the financing. Boeing said it would not comment on the conversations with customers. American, which has 76 Boeing 737 MAXs in order, declined to comment.
The loss of a high-profile order from American would be a blow to the 737 MAX Program it helped launch in 2011. Boeing was forced to break plans for a brand new plane and agree to a faster upgrade to its 737 after that American was about to deliver a complete order for 460 aircraft from the European Airbus Group line.
Ξ A I R G W A Y S Ξ
PUBLISHER: Airgways.com
DBk: Aa.com / Boeing.com / Airgways.com / Reuters.com
AW-POST: 202007101646AR
A\W A I R G W A Y S ®