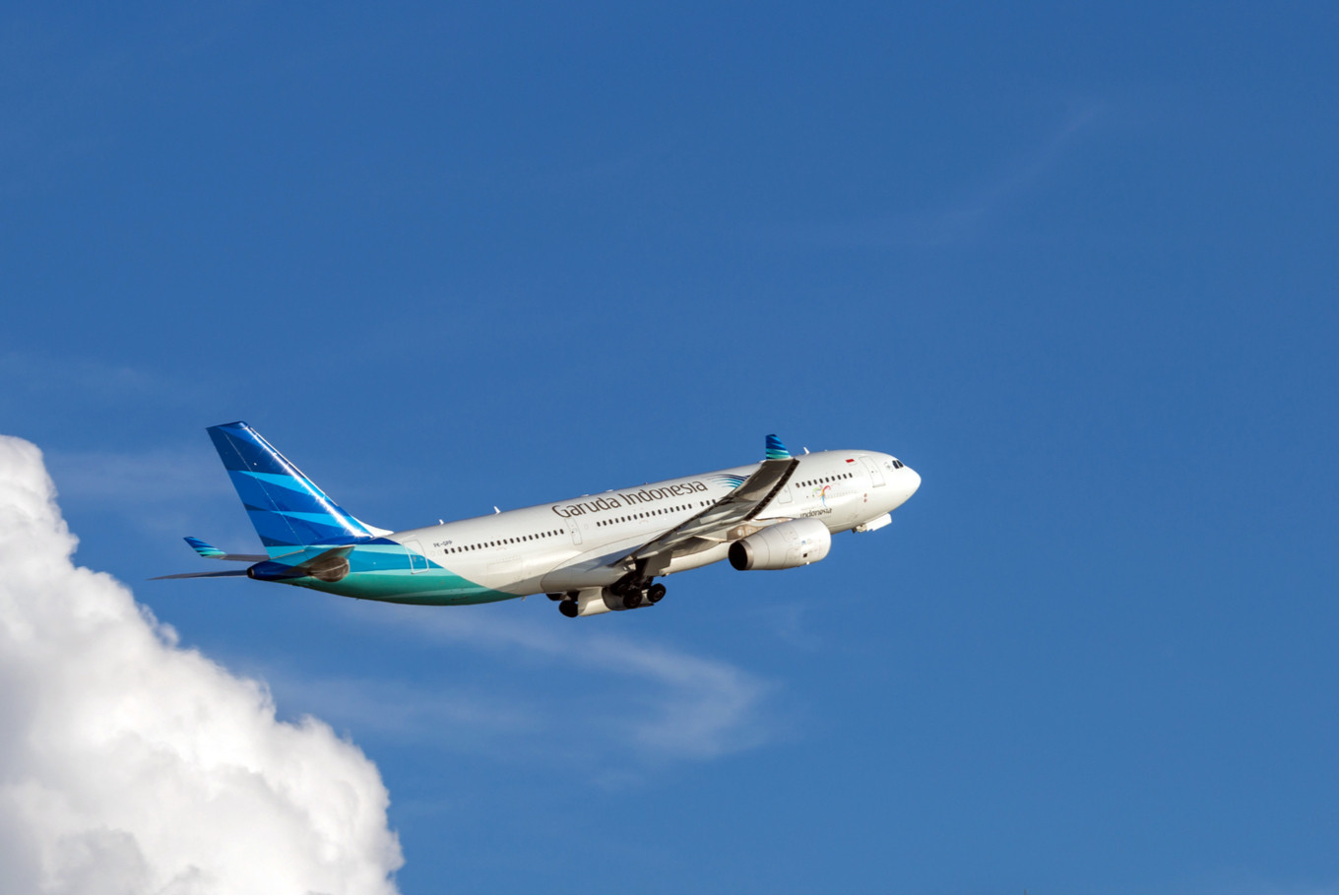 AW | 2020 07 14 19:55 | AIRLINES / INDUSTRY
Garuda Indonesia habla con Airbus para retrasar las entregas 2020
La aerolínea indonesia Garuda Indonesia Airlines está en conversaciones con Airbus Group para retrasar las entregas de cuatro aviones para este año 2020, dijo el Martes 14/07 su Presidente Ejecutivo Irfan Setiaputra, ya que el brote de Coronavirus restringe los viajes y reduce la demanda. "Este año deberíamos recibir cuatro aviones Airbus, pero estamos negociando para retrasar eso", dijo el CEO Irfan Setiaputra en una audiencia parlamentaria.
Garuda tiene nueve A330NEO en orden con Airbus que aún no se han entregado, según el libro de pedidos del constructor europeo, mientras que su brazo de bajo costo Citilink tiene 25 A320NEO en orden.
Garuda enfrenta dificultades financieras después del impacto de la pandemia causando una interrupción importante en los viajes mundiales, lo que resultó en una caída del 90% en el volumen de pasajeros en la aerolínea. La compañía se vio obligada a buscar la extensión del vencimiento de sus bonos islámicos de US$ 500 millones que vencen en Junio 2020 y buscar nuevos préstamos del Gobierno. Mientras tanto, Garuda también está reestructurando su arrendamiento de aeronaves buscando un precio de arrendamiento más bajo o extendiendo el período, dijo Irfan Setiaputra.
La aerolínea está buscando rescindir los contratos inadecuados para este nuevo escenario de cambios en la manera de viajar. Doce de sus arrendadores han acordado una reestructuración, según el material de presentación de Garuda en el Parlamento, mientras que seis se han negado a dar el aplazamiento del alquiler. Todavía está en negociaciones con otros trece arrendadores. "Hoy en día hay una serie de arrendadores que castigaron nuestros aviones por nuestra incapacidad para realizar pagos", dijo Irfan Setiaputra.
Garuda delays orders from Airbus Group
Garuda Indonesia talks to Airbus to delay 2020 deliveries
Indonesian airline Garuda Indonesia Airlines is in talks with Airbus Group to delay deliveries of four planes to this year 2020, its Chief Executive Irfan Setiaputra said on Tuesday 14/07, as the Coronavirus outbreak restricts travel and reduces demand. "This year we should receive four Airbus planes, but we are negotiating to delay that", CEO Irfan Setiaputra said at a parliamentary hearing.
Garuda has nine A330NEOs on order with Airbus that have yet to be delivered, according to the European builder's order book, while its low-cost Citilink arm has 25 A320NEOs on order.
Garuda faces financial difficulties after the impact of the pandemic causing a major disruption to world travel, resulting in a 90% drop in passenger volume on the airline. The company was forced to seek the extension of the maturity of its US$ 500 million Islamic bonds maturing in June 2020 and to seek new government loans. Garuda, meanwhile, is also restructuring its aircraft lease by seeking a lower lease price or extending the period, Irfan Setiaputra said.
The airline is seeking to terminate inappropriate contracts for this new scenario of changes in the way of traveling. Twelve of his landlords have agreed to a restructuring, according to Garuda's filing in Parliament, while six have refused to postpone the rent. It is still in negotiations with thirteen other landlords. "Today there are a number of lessors who punished our planes for our inability to make payments", said Irfan Setiaputra.
Garuda menunda pesanan dari Airbus Group
Garuda Indonesia berbicara dengan Airbus untuk menunda pengiriman 2020
Maskapai penerbangan Indonesia, Garuda Indonesia Airlines, sedang dalam pembicaraan dengan Airbus Group untuk menunda pengiriman empat pesawat hingga tahun 2020 ini, kata Ketua Eksekutifnya, Irfan Setiaputra, Selasa 14/07, ketika wabah Coronavirus membatasi perjalanan dan mengurangi permintaan. "Tahun ini kami harus menerima empat pesawat Airbus, tetapi kami sedang bernegosiasi untuk menunda itu", kata CEO Irfan Setiaputra pada sidang parlemen.
Garuda memiliki sembilan A330NEO yang dipesan dengan Airbus yang belum dikirim, menurut buku pesanan pembangun Eropa, sementara lengan Citilink yang berbiaya rendah memiliki 25 A320NEO yang dipesan.
Garuda menghadapi kesulitan keuangan setelah dampak pandemi yang menyebabkan gangguan besar pada perjalanan dunia, yang mengakibatkan penurunan 90% volume penumpang pada maskapai. Perusahaan ini terpaksa mencari perpanjangan jatuh tempo dari obligasi Islam US$ 500 juta yang jatuh tempo pada Juni 2020 dan untuk mencari pinjaman pemerintah baru. Sementara itu, Garuda juga merestrukturisasi sewa pesawatnya dengan mencari harga sewa yang lebih rendah atau memperpanjang periode, kata Irfan Setiaputra.
Maskapai ini berusaha untuk mengakhiri kontrak yang tidak pantas untuk skenario baru perubahan dalam perjalanan ini. Dua belas tuan tanahnya telah menyetujui restrukturisasi, menurut pengajuan Garuda di Parlemen, sementara enam menolak untuk menunda sewa. Masih dalam negosiasi dengan tiga belas tuan tanah lainnya. "Hari ini ada sejumlah lessor yang menghukum pesawat kami karena ketidakmampuan kami untuk melakukan pembayaran", kata Irfan Setiaputra.
Ξ A I R G W A Y S Ξ
PUBLISHER: Airgways.com
DBk: Garuda.com / Thejakartapost.com / Airgways.com / Shutterstock.com
AW-POST: 202007141955AR
A\W A I R G W A Y S ®