AW | 2020 08 24 20:25 | AIRLINES MARKET
Importancia de conexiones regionales en Estados Unidos
La pandemia ha modificado el mercado aéreo en el mundo obligando a las aerolíneas y gobiernos a replantear la industria de la aviación. Aunque el Gobierno de Estados Unidos ha acudido en ayudas a las compañías aéreas, el sistema de tráfico aéreo continúa siendo crítico al aproximarse el plazo de garantías por parte del Estado para acudir con los adelantos de aportes a la Ley CARES. Aunque las grandes compañías aéreas continúan soportando el mayor peso de las pérdidas, también requiere el mantenimiento de conexiones regionales de servicios de aerolíneas, que son esenciales para la distribución de rutas aéreas de tercer nivel.
El servicio regional de aerolíneas es literalmente el elemento vital de los pequeños pueblos de Estados Unidos. Estas aerolíneas permiten llegar a comunidades lejanas. Sin embargo, a menudo son los primeros en hundirse cuando se produce una pandemia o una recesión económica. Las aerolíneas y las comunidades a las que sirven las aerolíneas regionales ya han recibido un golpe masivo, que durará mucho más allá del final de la pandemia de coronavirus.
Las aerolíneas regionales no recibieron ayuda del Gobierno, elegibilidad para préstamos a través de la Ley CARES, como lo hicieron las principales aerolíneas. El 3 Agosto 2020, la Asociación Regional de Aerolíneas (RAA) se asoció con otras organizaciones de aviación al enviar un llamamiento de ayuda al secretario del Tesoro de Estados Unidos, Mnuchin.
Aerolíneas regionales que se convirtieron en víctimas del COVID-19. La repentina quiebra y liquidación de varias aerolíneas regionales de EE.UU. marcaron los primeros días de la crisis de las aerolíneas COVID-19. Eso aceleró rápidamente un panorama económico deprimente para muchas comunidades al descontinuar su servicio regional de aerolíneas.
Trans State Airlines, un alimentador de United Airlines que opera bajo la marca United Express, cesó sus operaciones el 1 de abril de 2020.
Compass Airlines, alimentador de Delta Air Lines, tomó operaciones el 5 Abril 2020. Compass Airlines estuvo en el negocio solo durante 14 años. Durante ese tiempo, la aerolínea operó más de 1,5 millones de vuelos con 62 aviones y 2.000 empleados.
La aerolínea regional de Alaska, RavnAir, se acogió al Capítulo 11 de Bancarrota el 5 Abril 2020, tomando la operación y despidiendo a todos sus empleados. RavnAir (pronunciado como el pájaro cuervo) se especializó en las pequeñas comunidades del vasto estado de Alaska. La aerolínea con sede en Anchorage tenía una asociación con Alaska Airlines.
United Airlines terminó su contrato con ExpressJet en Julio 2020. ExpressJet operaba bajo la marca United Express. Tras la decisión de interrumpir su operación ExpressJet, United consolidará su vuelo Embraer ERJ-145 con CommutAir.
El servicio de aerolínea regional proporciona el 41% de todos los vuelos de pasajeros programados en los Estados Unidos y presta servicios a casi dos tercios de los aeropuertos del país. Los aeropuertos servidos exclusivamente por aerolíneas regionales aportaron 134.000 millones de dólares a la economía de Estados Unidos en 2019, creando un millón de puestos de trabajo. Como resultado, se generaron alrededor de US$ 36 mil millones en salarios e ingresos fiscales para las comunidades locales.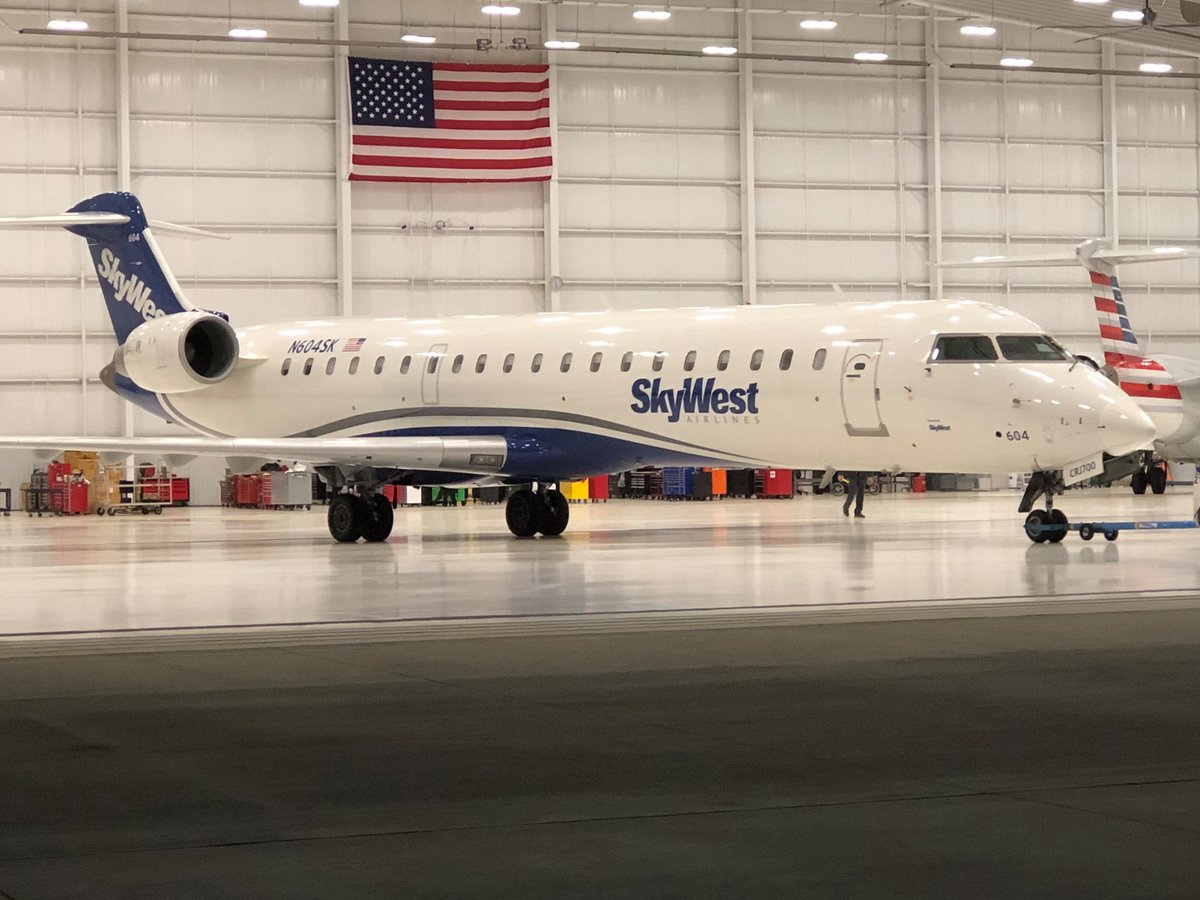 Post-pandemic US regional aviation
Importance of regional airline connections in the United States
The pandemic has changed the air market in the world forcing airlines and governments to rethink the aviation industry. Although the Government of the United States has come to aid the airlines, the air traffic system continues to be critical as the term of guarantees by the State to come with advances of contributions to the CARES Act approaches. Although large airlines continue to bear the brunt of losses, it also requires the maintenance of regional airline service connections, which are essential for the distribution of third-tier air routes.
Regional airline service is literally the lifeblood of America's small towns. These airlines allow you to reach remote communities. However, they are often the first to sink when a pandemic or economic recession strikes. Airlines and the communities served by regional airlines have already taken a massive hit, lasting well beyond the end of the coronavirus pandemic.
Regional airlines did not receive help from the Government, eligibility for loans through the CARES Act, as did the major airlines. On August 3, 2020, the Regional Airline Association (RAA) partnered with other aviation organizations by sending an appeal for help to the United States Secretary of the Treasury, Mnuchin.
Regional airlines that became victims of COVID-19. The sudden bankruptcy and liquidation of several US regional airlines marked the early days of the COVID-19 airline crisis. That quickly accelerated a dismal economic outlook for many communities by discontinuing their regional airline service.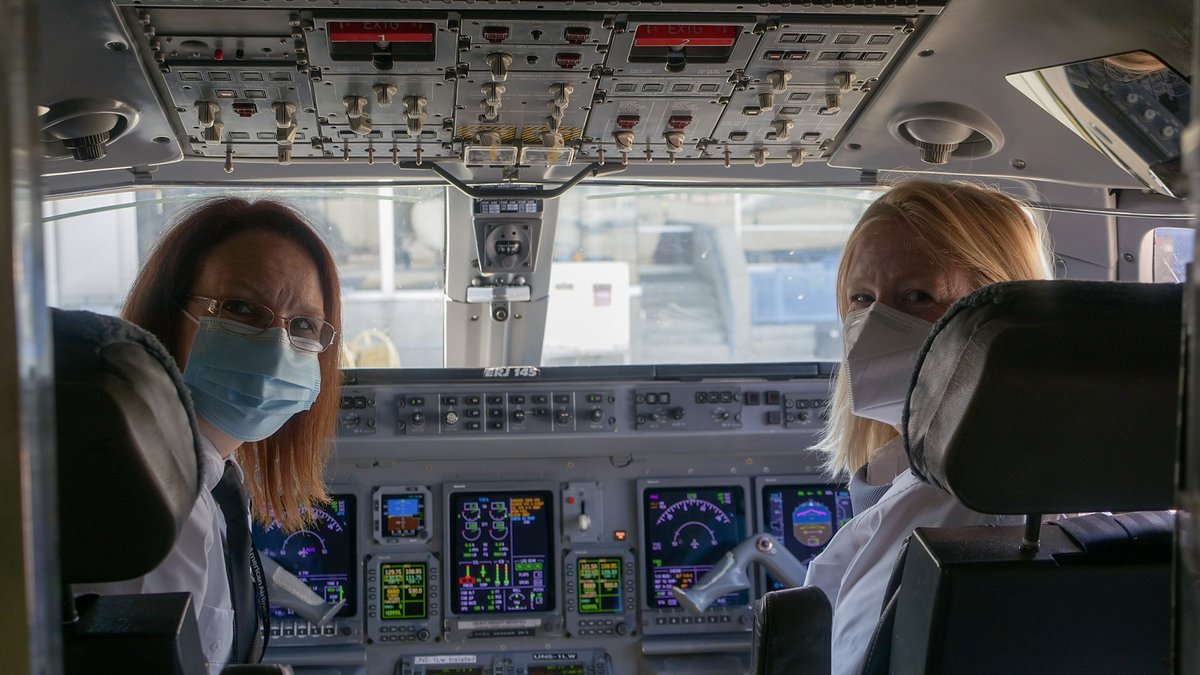 Trans State Airlines
Trans State Airlines, a United Airlines feeder operating under the United Express brand, ceased operations on April 1, 2020.
Compass airlines
Compass Airlines, feeder of Delta Air Lines, took over operations on April 5, 2020. Compass Airlines was in business for only 14 years. During that time, the airline operated more than 1.5 million flights with 62 aircraft and 2,000 employees.
RavnAir
Alaska regional airline RavnAir filed for Chapter 11 Bankruptcy on April 5, 2020, taking over the operation and laying off all of its employees. RavnAir (pronounced as the crow bird) specialized in the small communities of the vast state of Alaska. The Anchorage-based airline had a partnership with Alaska Airlines.
Expressjet
United Airlines terminated its contract with ExpressJet in July 2020. ExpressJet operated under the United Express brand. Following the decision to discontinue its ExpressJet operation, United will consolidate its Embraer ERJ-145 flight with CommutAir.
Regional airline service provides 41% of all scheduled passenger flights in the United States and serves nearly two-thirds of the nation's airports. Airports served exclusively by regional airlines contributed $ 134 billion to the United States economy in 2019, creating one million jobs. As a result, around US$ 36 billion in wages and tax revenue were generated for local communities.
Ξ A I R G W A Y S Ξ
PUBLISHER: Airgways.com
DBk: Raa.org / Captainjetson.com / Airgways.com
AW-POST: 202008242025AR
A\W A I R G W A Y S ®