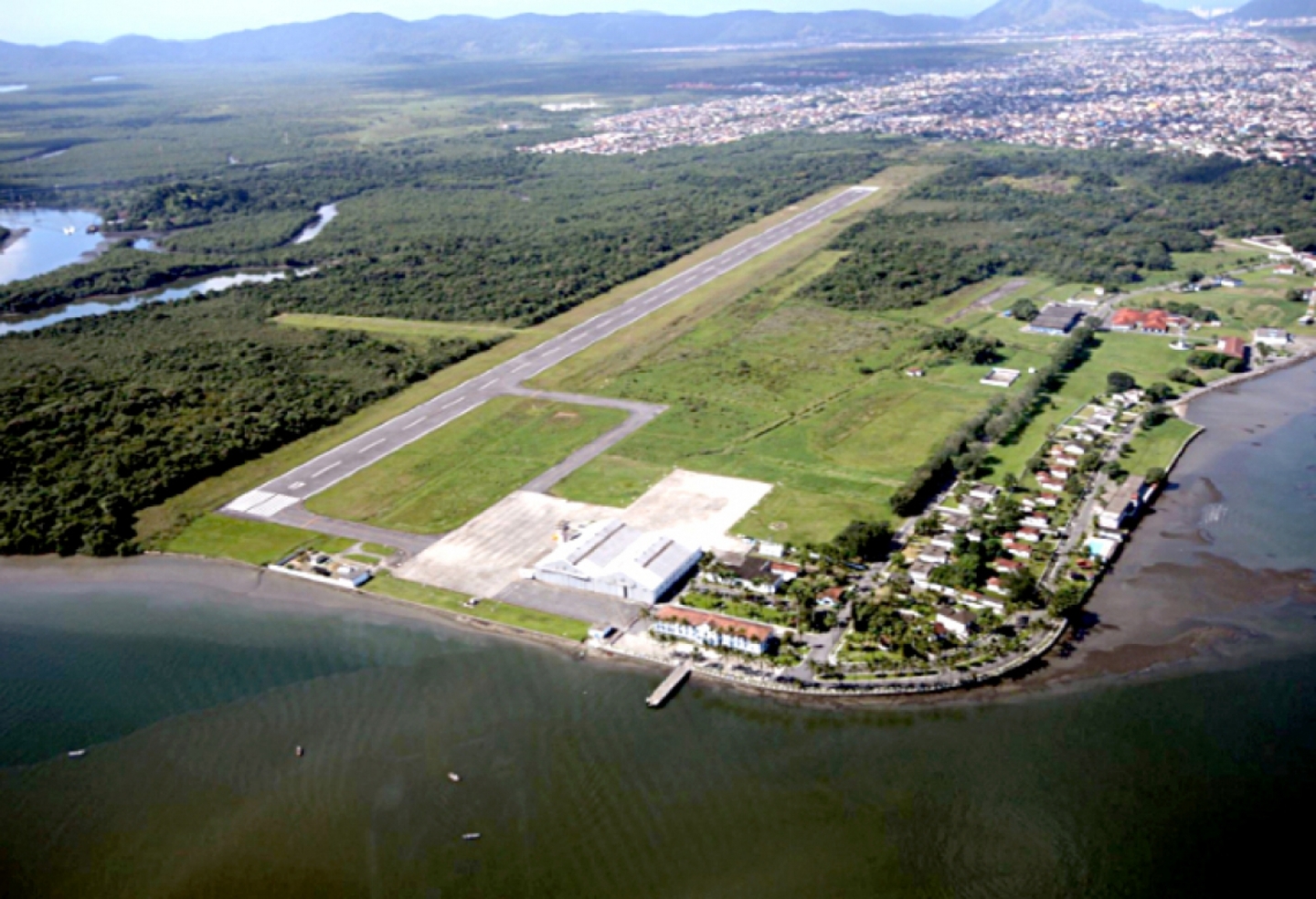 AW | 2020 10 05 16:57 | AIRPORTS / GOVERNMENT
Reacondicionarán Aeropuerto Guarujá en Estado Sao Paulo
El reacondicionamiento del Aeropuerto Guarujá, localizado en el Estado de Sao Paulo, ingresará al sistema de aeropuerto para operaciones de líneas aéreas en la República de Brasil, estimando la apertura de las operaciones aerocomerciales para principios de 2021. Infraero ha iniciado los servicios de topografía y perforación en la pista, servicios fundamentales para la elaboración de proyectos de Ingeniería, para que el Aeropuerto Guarujá entre en funcionamiento a principios del próximo año. Infraero es una empresa pública federal que controla y administra las operaciones técnicas de los aeropuertos civiles en Brasil.
En Mayo 2020, la empresa asumió la gestión del Aeropuerto Civil Metropolitano de Guarujá por un período de 12 meses, donde realizará la gestión aeroportuaria y operativa de las instalaciones con el objetivo de adecuar el aeropuerto a los vuelos comerciales. Este trabajo está a cargo de la Superintendente de Infraero, Adriana Lopes, quien tiene 16 años de experiencia proveniente de Río de Janeiro para realizar la tarea de reacondicionamiento.
Adriana Lopes explicó que las obras están dentro del cronograma, y ​​que en 2021 Guarujá comienza a recibir vuelos de aviación comercial. Azul Linhas Aéreas ha solicitado los permisos pertinentes para iniciar operaciones aéreas con conexiones con Río de Janeiro, Belo Horizonte, Curitiba y el interior de São Paulo.
El reacondicionamientos del aeropuerto es un viejo reclamo postergado, donde la burocracia había impedido avanzar con la iniciativa de realizar operaciones para líneas aéreas. El trabajo de la Diputada Rosana Valle ha permitido indagar y trabajar para junto a los organismos de aviación de la ANAC Brasil, la Comisión de Viação e Transportes (CVT), y el Alcalde de Guarujá, Valter Suman para motorizar los trámites para la liberación de la licencia de operación del aeropuerto civil.
Guarujá Airport opening works
Guarujá Airport to be refurbished in Sao Paulo State
The refurbishment of Guarujá Airport, located in the State of Sao Paulo, will enter the airport system for airline operations in the Republic of Brazil, estimating the opening of commercial air operations for early 2021. Infraero has started the topography and drilling services on the runway, fundamental services for the preparation of Engineering projects, so that Guarujá Airport comes into operation at the beginning of next year. Infraero is a federal public company that controls and manages the technical operations of civil airports in Brazil.
In May 2020, the company assumed the management of the Guarujá Metropolitan Civil Airport for a period of 12 months, where it will carry out the airport and operational management of the facilities in order to adapt the airport to commercial flights. This work is in charge of the Infraero Superintendent, Adriana Lopes, who has 16 years of experience from Rio de Janeiro to carry out the reconditioning task.
Adriana Lopes explained that the works are within the schedule, and that in 2021 Guarujá begins to receive commercial aviation flights. Azul Linhas Aéreas has requested the pertinent permits to start air operations with connections to Rio de Janeiro, Belo Horizonte, Curitiba and the interior of São Paulo.
The reconditioning of the airport is an old postponed claim, where the bureaucracy had prevented progress with the initiative to carry out operations for airlines. The work of Deputy Rosana Valle has made it possible to investigate and work together with the aviation organizations of ANAC Brazil, the Viação e Transportes Commission (CVT), and the Mayor of Guarujá, Valter Suman to motorize the procedures for the release of the civil airport operating license.
Obras de inauguração do Aeroporto do Guarujá
Aeroporto do Guarujá será reformado no estado de São Paulo
A reforma do Aeroporto do Guarujá, localizado no Estado de São Paulo, entrará no sistema aeroportuário para operação de companhias aéreas na República do Brasil, com previsão de abertura de operações aéreas comerciais para o início de 2021. A Infraero deu início aos serviços de topografia e perfuração da pista, serviços fundamentais para a elaboração de projetos de Engenharia, para que o Aeroporto do Guarujá entre em operação no início do próximo ano. A Infraero é uma empresa pública federal que controla e administra as operações técnicas de aeroportos civis no Brasil.
Em Maio de 2020, a empresa assumiu a gestão do Aeroporto Civil Metropolitano do Guarujá por um período de 12 meses, onde fará a gestão aeroportuária e operacional das instalações para adequação do aeroporto aos voos comerciais. A obra está a cargo da Superintendente da Infraero, Adriana Lopes, que tem 16 anos de experiência no Rio de Janeiro para realizar a tarefa de recondicionamento.
Adriana Lopes explicou que as obras estão dentro do cronograma e que em 2021 o Guarujá começará a receber voos da aviação comercial. A Azul Linhas Aéreas solicitou as licenças pertinentes para iniciar operações aéreas com conexões para o Rio de Janeiro, Belo Horizonte, Curitiba e o interior de São Paulo.
O recondicionamento do aeroporto é uma reivindicação antiga adiada, onde a burocracia impedia o andamento da iniciativa de realizar operações para companhias aéreas. O trabalho da deputada Rosana Valle tem possibilitado apurar e trabalhar junto aos órgãos de aviação da ANAC Brasil, da Comissão Viação e Transportes (CVT), e do prefeito do Guarujá, Valter Suman, para motorizar os trâmites de liberação dos a licença de operação civil de aeroporto.

PUBLISHER: Airgways.com
DBk: Infraero.gov.br / Diariodolitoral.com.br / Airgways.com / Pedro Rezende
AW-POST: 202010051657AR
A\W A I R G W A Y S ®