AW | 2020 10 10 13:10 | AVIATION SAFETY
Volcán más activo de Islandia se prepara para entrar en erupción
El Volcán Grímsvötn, el más activo de la República de Islandia, ha mostrado signos de que está a punto de entrar en erupción por primera vez desde 2011. El gigante cubierto de hielo Grímsvötn parece que terminará 2020 con una explosión violenta. La pandemia ya ha paralizado la industria de viajes aéreos de Europa, y los expertos dicen que la erupción del volcán solo afectará más a la industria de viajes. El Volcán Grímsvötn ha entrado en erupción por última vez en 2011, cerrando los cuatro aeropuertos del país y cancelando más de 900 vuelos, siendo la última erupción un impacto par ala aviación transatlántica.
Grímsvötn no es un volcán promedio, ya que se encuentra casi completamente bajo el hielo. La producción de calor del subsuelo es extremadamente alta (2000-4000MW), lo que hace que el hielo se derrita y forme lagos de hasta 100 metros de profundidad. El volcán también es extremadamente sensible a los cambios de presión. A medida que el agua de sus lagos se escapa por los canales, provoca la inundación de las carreteras y los puentes arrasados. Este cambio en la presión debido al escape de agua puede incluso desencadenar erupciones, como lo ha hecho más de 65 veces en los últimos 800 años. Los expertos dicen que, a pesar de no poder predecir con precisión las fechas en las que un volcán entrará en erupción, están comenzando a aparecer señales claras a través de las grietas.
Grímsvötn se ha estado inflando a medida que el nuevo magma se mueve hacia los canales por donde escapa su agua, lo que ha aumentado la actividad térmica y, en consecuencia, un pico de terremotos recientemente. Es probable que a medida que el magma se mueva hacia la superficie y el volcán esté a punto de entrar en erupción, Islandia sienta terremotos más intensos y frecuentes que durarán hasta diez horas. El mejor escenario para los islandeses en este momento es que la erupción es pequeña y consume la mayor parte de su energía cuando golpea el agua y el hielo en la superficie, lo que hace que las cenizas se mojen y pesen, cayendo del cielo más rápido. Esto dará como resultado que las nubes de cenizas viajen solo a unas pocas decenas de kilómetros del volcán, evitando impactos en las rutas de vuelo en Islandia y el norte de Europa.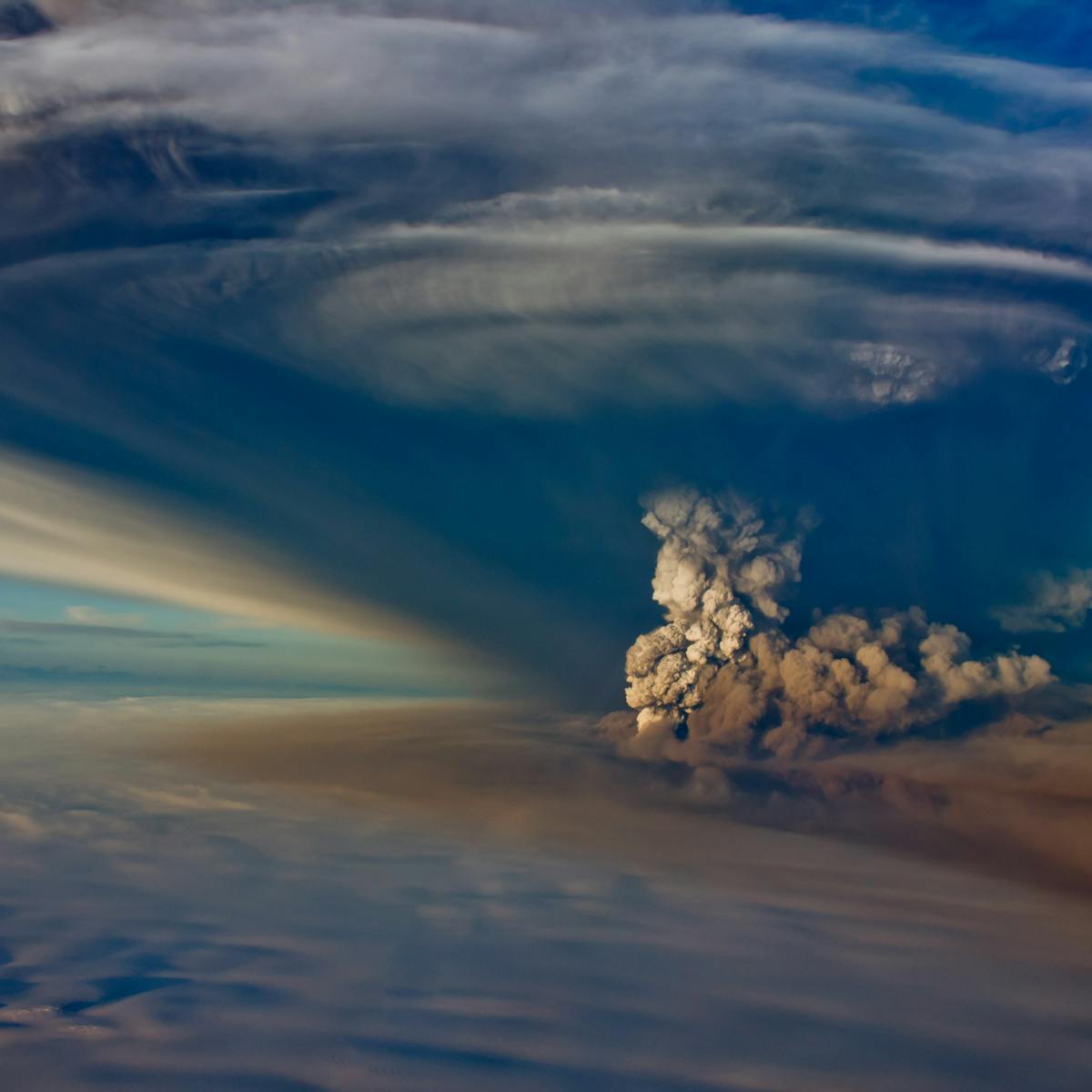 Grímsvötn volcano will erupt
Iceland's most active volcano prepares to erupt
Grímsvötn Volcano, the most active in the Republic of Iceland, has shown signs that it is about to erupt for the first time since 2011. The ice-covered giant Grímsvötn looks set to end 2020 with a violent explosion. The pandemic has already crippled Europe's air travel industry, and experts say the volcano's eruption will only affect the travel industry further. The Grímsvötn Volcano last erupted in 2011, closing the country's four airports and canceling more than 900 flights, the latest eruption being an impact on transatlantic aviation.
Grímsvötn is not your average volcano, as it is almost completely under the ice. Subsoil heat production is extremely high (2000-4000MW), causing the ice to melt and form lakes up to 100 meters deep. The volcano is also extremely sensitive to pressure changes. As the water from its lakes escapes through the canals, it causes the flooding of the roads and the destroyed bridges. This change in pressure due to escaping water can even trigger eruptions, as it has done more than 65 times in the last 800 years. Experts say that despite being unable to accurately predict the dates when a volcano will erupt, clear signals are beginning to appear through the cracks.
Grímsvötn has been inflating as new magma moves into channels where its water escapes, increasing thermal activity and consequently a recent spike in earthquakes. As magma moves to the surface and the volcano is about to erupt, Iceland will likely feel more intense and frequent earthquakes lasting up to ten hours. The best scenario for Icelanders at the moment is that the eruption is small and consumes most of its energy when it hits the water and ice on the surface, causing the ashes to get wet and heavy, falling from the sky faster . This will result in the ash clouds traveling only a few tens of kilometers from the volcano, avoiding impacts on the flight paths in Iceland and northern Europe.

PUBLISHER: Airgways.com
DBk: Volcanodiscovery.com / Headtopics.com / Airgways.com
AW-POST: 202010101310AR
A\W A I R G W A Y S ®