AW | 2020 10 14 17:05 | AIRLINES / INDUSTRY
Embraer entrega dos E175 para aerolínea Mesa Airlines
Embraer entregó dos Embraer E175-E1 a la aerolínea regional de Estados Unidos, Mesa Airlines a principios de Octubre 2020. Como parte de la adquisición de más aeronaves regionales para los servicios que propporciona como empresa feeder de United Airlines, para volar bajo el nombre de United Express. Los número de series o matrículas de ambas aeronaves corresponden a N87364 (SN:170.00858) y N78361 (SN:170.00855).
Ambos aviones partieron rumbo a Estados Unidos en la ruta del vuelo desde Sao José dos Campos con escalas en Manaos, St. John (Antigua y Barbuda), Fort Lauderdale (FL) y Houston (TX) en ambos casos en los Estados Unidos.
Perspectivas Mesa Airlines
La compañía regional Mesa Airlines actualmente opera 60 unidades E-Jets y 20 aeronaves corresponden a nuevos pedidos pendientes de entrega. Estas aeronaves tienen una capacidad entre 70 y 76 asientos en una configuración de doble clase, permitiendo favorecer la implementación de vuelos regionales bajo los acuerdos de las Cláusulas de Alcance impuestas por los sindicatos y aerolíneas.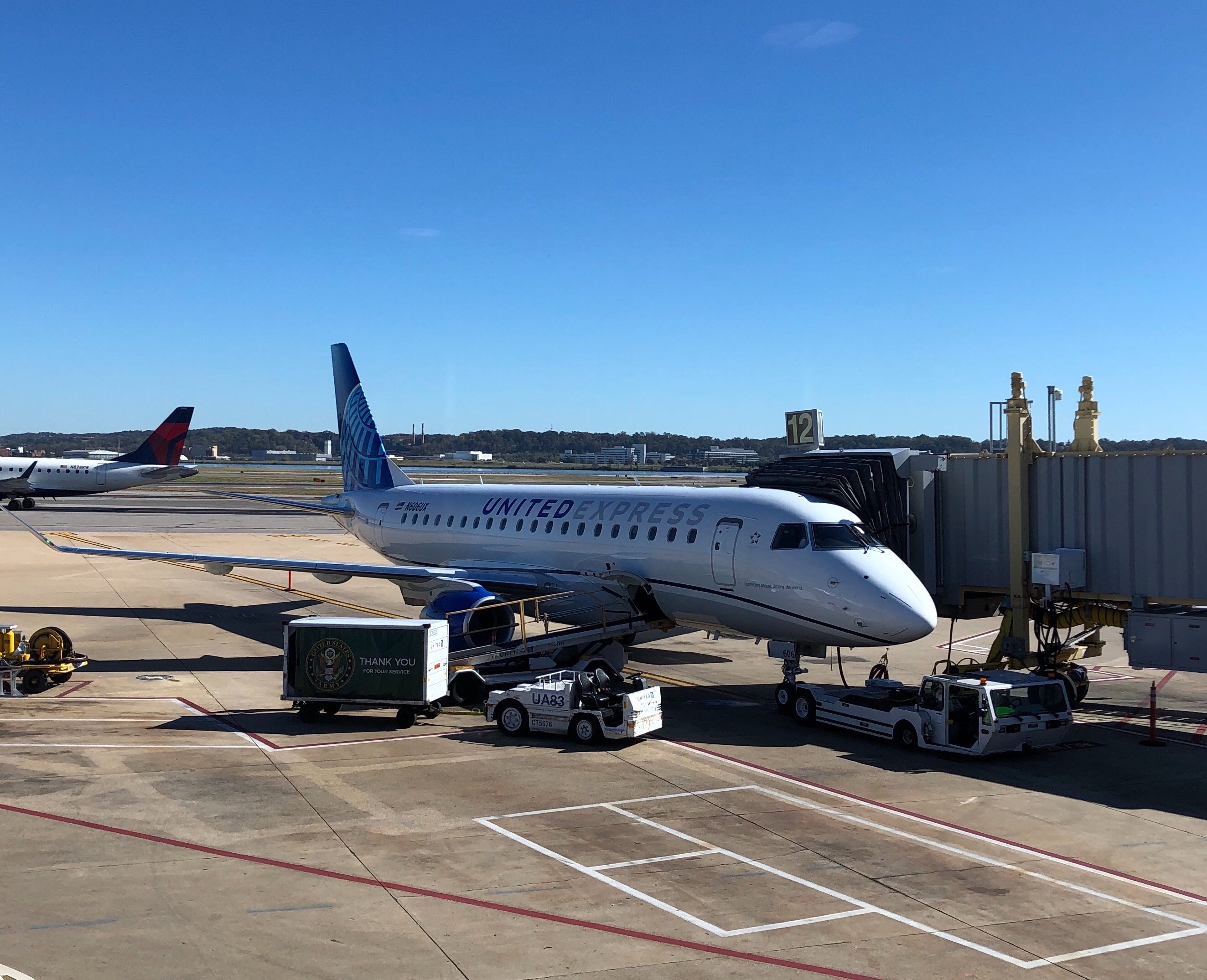 Embraer delivers E175 to Mesa Airlines
Embraer delivers two E175s for Mesa Airlines
Embraer delivered two Embraer E175-E1s to the United States regional airline, Mesa Airlines in early October 2020. As part of the acquisition of more regional aircraft for the services it provides as a feeder company for United Airlines, to fly under the name United Express. The serial or registration numbers of both aircraft correspond to N87364 (SN: 170.00858) and N78361 (SN: 170.00855).
Both planes departed for the United States on the route of the flight from Sao José dos Campos with stops in Manaus, St. John (Antigua and Barbuda), Fort Lauderdale (FL) and Houston (TX) in both cases in the United States.
Perspective Mesa Airlines
The regional company Mesa Airlines currently operates 60 E-Jets units and 20 aircraft correspond to new orders pending delivery. These aircraft have a capacity between 70 and 76 seats in a double class configuration, allowing to favor the implementation of regional flights under the agreements of the Scope Clauses imposed by the unions and airlines.
Embraer entrega E175 para Mesa Airlines
Embraer entrega dois E175s para Mesa Airlines
A Embraer entregou dois Embraer E175-E1 para a companhia aérea regional dos Estados Unidos, Mesa Airlines no início de outubro de 2020. Como parte da aquisição de mais aeronaves regionais para os serviços que presta como uma empresa alimentadora da United Airlines, para voar sob o nome United Expressar. Os números de série ou de registro de ambas as aeronaves correspondem a N87364 (SN:170.00858) e N78361 (SN: 170.00855).
Os dois aviões partiram para os Estados Unidos na rota do vôo de São José dos Campos com escalas em Manaus, St. John (Antígua e Barbuda), Fort Lauderdale (FL) e Houston (TX) nos dois casos nos Estados Unidos.
Perspectiva Mesa Airlines
A empresa regional Mesa Airlines opera atualmente 60 E-Jets e 20 aeronaves correspondem a novos pedidos com entrega pendente. Estas aeronaves têm capacidade entre 70 e 76 lugares em configuração de classe dupla, permitindo favorecer a implementação de voos regionais ao abrigo dos acordos de Cláusulas de Escopo impostos pelos sindicatos e companhias aéreas.

PUBLISHER: Airgways.com
DBk: Embraer.com / Untited.com / Airgways.com
AW-POST: 202010141705AR
A\W A I R G W A Y S ®