AW | 2016 12 23 19:08 |INDUSTRY
Los pedidos comerciales y las entregas de Boeing en noviembre de 2016




Boeing ha reservado 13 pedidos. BA entregó 64 aviones, en línea con el requerimiento mensual de cumplir el objetivo de entrega anual.
Como parte de la orden anual y la batalla de entrega entre Boeing y Airbus. El informe de octubre se puede leer aquí. En este artículo, echar un vistazo a las órdenes y las entregas en noviembre.

En octubre, Boeing reservó 85 pedidos. En octubre se produjo un flujo de pedidos significativamente inferior, con un enfoque en las ventas de cuerpo estrecho. Boeing recibió 13 pedidos; 2 órdenes de cuerpo ancho y 11 pedidos de cuerpo estrecho.
Polonia Enter Air ordenó 4 aviones Boeing 737 MAX
2 clientes no identificados ordenaron 3 aviones Boeing 737 MAX
Otros dos clientes no identificados ordenaron 4 aviones Boeing 737-800
Un cliente no identificado ordenó 2 aviones Boeing 787-900.
A precios de lista, las órdenes se valoran $ 1.7B, pero después de descuentos, el valor de mercado es más cercano a $ 0.8B.
Es importante observar que Boeing está cerrando en el número de Dreamliners que vendió el año pasado. Lo que también debe ser notado son los 17 pedidos netos para el programa 777, perdiendo el objetivo de 88 pedidos por un amplio margen. A\W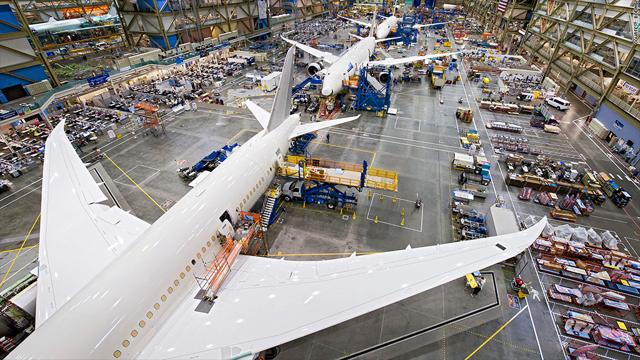 BOEING | O&D NOVIEMBRE 2016
Boeing's Commercial Orders And Deliveries In November 2016
Boeing booked 13 orders. BA delivered 64 aircraft, in line with the monthly requirement to meet the annual delivery target.
As part of the annual order and delivery battle between Boeing and Airbus.The October report can be read here. In this article, I take a look at the orders and deliveries in November.
In October, Boeing booked 85 orders. October saw a significantly lower order inflow with a focus on narrow-body sales. Boeing received 13 orders; 2 wide-body orders and 11 narrow-body orders.
Polish Enter Air ordered 4 Boeing 737 MAX aircraft
2 Unidentified customers ordered 3 Boeing 737 MAX aircraft
Two other unidentified customers ordered 4 Boeing 737-800 aircraft
An unidentified customer ordered 2 Boeing 787-900 aircraft.
At list prices, the orders are valued $1.7B, but after discounts, the market value is closer to $0.8B.
Important to observe is that Boeing is closing in on the number of Dreamliners it sold last year. What should also be noticed are the 17 net orders for the 777 program, missing the target of 88 orders by a wide margin. A\W
Ξ A I R G W A Y S Ξ
SOURCE: Seekingalpha.com
DBk: Photographic © Boeing.com
AW-POST: 201612231908AR
A\W   A I R G W A Y S ®