AW | 2017 04 02 12:47 | AIRPORTS
Más de 70 millones de pasajeros volaron a través de tres aeropuertos de la región de Washington en 2016, una señal de que los esfuerzos agresivos líderes aeropuerto acercarse a nuevas aerolíneas, que ofrecen comodidades mejoradas y tiendas y restaurantes están dando sus frutos, según las autoridades.
El año pasado, los dos aeropuertos nacionales Baltimore-Washington International Marshall y Reagan (BWI) establecen registros para el número de pasajeros pasaron por que sus puertas. Incluso el aeropuerto internacional de Dulles, el número de seguidores ha tenido problemas para atraer a aquellos que viajan en los últimos años, registró una ganancia pequeña, pero significativa, en gran parte impulsado por los viajeros internacionales. Este fue el sexto año consecutivo de crecimiento récord para Nacional y el segundo año consecutivo que la BWI ha establecido un récord para el transporte de pasajeros.
En total, 25,1 millones de pasajeros volaron a través de la BWI en 2016, por lo que es el aeropuerto más concurrido de la región. Más de 23,6 millones de pasajeros viajaron a través de Nacional. Aproximadamente 21,8 millones voló a través de Dulles.
las ganancias de los aeropuertos se producen en un momento en que el número de personas que viajan en avión comercial está a su nivel más alto. En marzo, la Oficina de Estadísticas de Transporte informó que 929 millones de pasajeros volaron en 2016, un incremento del 3,5 por ciento durante 2015, el récord del ejercicio anterior.
«Nuestros aeropuertos han hecho bastante bien,» dijo Kevin Burke, presidente del Consejo Internacional de Aeropuertos-Norte América, un grupo comercial que representa a los propietarios de aeropuertos y operadores. «La gente tiene más dinero en efectivo. Están gastando dinero y están viajando más «. De hecho, en todo el país, los aeropuertos de todos los tamaños reportaron un auge en el tráfico de pasajeros.
Los funcionarios de San Francisco Internacional dijo que 53,1 millones de personas volaron a través del aeropuerto en 2016, su sexto año consecutivo de ganancias. Omaha Eppley Airfield tenía alrededor de 4,3 millones de pasajeros en 2016 frente a 4,2 millones el año anterior. Una Nashville International reportó un crecimiento con 13 millones de pasajeros en 2016 – un 1,3 por ciento respecto al año anterior.
expertos de la industria dicen que las ganancias son alimentados en parte por una economía fuerte y bajos precios del combustible. La región de Washington ha ido mejor que a muchos debido a sus vínculos con el gobierno federal.
«La gente no vuelan hasta que se sientan cómodos con el gasto de su dinero», dijo Ricky Smith, director general de la BWI. Él dijo que la fortaleza de la economía de la región, junto con la capacidad de la BWI para atraer aerolíneas de bajo costo, todos han contribuido al crecimiento de la BWI.
BWI ha beneficiado ya que sirve como un centro de Southwest Airlines, todo lo que es el jugador dominante en el aeropuerto. Aproximadamente el 70 por ciento de los vuelos a BWI están en suroeste. De acuerdo con cifras del Departamento de Transporte, en 2016 la aerolínea transportó más pasajeros totales del sistema que cualquier otra aerolínea de Estados Unidos, superando el anterior líder, American Airlines. Suroeste ook eligió Baltimore como uno de sus aeropuertos de entrada cuando se lanzó el servicio internacional en 2014.
El aeropuerto ha sido capaz de atraer a los transportistas, incluyendo bajo costo de WOW Air, que lanzó el servicio a Reykjavik, Islandia en 2015 y amplió la oferta en 2016. En diciembre pasado, otra compañía de bajo coste de Noruega, comenzó a ofrecer servicio entre BWI y dos islas del Caribe – Martinica y Guadalupe.
En un momento en que la infraestructura está siendo noticia, el aeropuerto recientemente ha puesto en marcha una expansión de $ 60 millones de su terminal internacional que se espera que esté terminado el próximo año.
Margaret McKeough, director de operaciones de los Aeropuertos Metropolitanos de Washington Autoridad, el número de seguidores centros ecuestres Nacional y Dulles, otras tendencias han dicho tráfico ayudó a impulsar. Algunas compañías aéreas han sustituido a los aviones de pasajeros más pequeño con aviones más grandes. En la demanda, las compañías aéreas que habría hecho ajustes de servicio dos veces al año ahora están haciendo ellos trimestral en respuesta a la demanda del viajero, dijo McKeough.
McKeough dijo que están prediciendo el crecimiento de los dos aeropuertos en este año, también. «El crecimiento está, sin duda en el horizonte», dijo.
Las autoridades han lanzado un programa de construcción de $ 1 mil millones al Nacional (BWI) que incluye la construcción de una nueva explanada para los vuelos de rutas cortas «short-hop», así como un área de control de seguridad ampliados y nuevos aparcamientos.
Aun así, gran parte de su atención se ha centrado en mejorar las fortunas en Dulles, una vez que el aeropuerto domine la región. El tráfico de pasajeros en el aeropuerto alcanzó un máximo de 27 millones en 2005. En 2015, su número de pasajeros fue superado por su menor aeropuerto hermano, Nacional. Dulles ahora abastece a aproximadamente 22 millones de pasajeros al año.
El gobernador de Virginia Terry McAuliffe (D) es uno de los que han hecho de Dulles un enfoque especial. Él defendió la legislación que invertirá $ 50 millones en el aeropuerto durante los dos años próximos. El dinero se utilizará en parte para reducir los costos de las aerolíneas que operan fuera de Dulles con la esperanza de hacerlo más competitivo con otros aeropuertos. McAuliffe también formó parte de una delegación que hizo el lanzamiento exitoso a Air India, que se espera que el lanzamiento de nuevo servicio sin escalas a Nueva Delhi este verano.
Incluso con un sólido número de pasajeros, los funcionarios aeroportuarios son muy conscientes de que la fuerza de la economía de la región podría ser probada en los próximos años con el enfoque de la administración Trump en reducir la fuerza laboral federal y recortar el presupuesto de agencias no relacionadas con la defensa. Otra preocupación es si los recortes presupuestarios propuestos por Trump tendrán un impacto en la Administración de Seguridad en el Transporte, que es responsable de la inspección interna de pasajeros.
Burke, presidente del grupo de comercio, recordó las largas filas que recibieron a pasajeros el año pasado en aeropuertos de todo el país. TSA, dijo que sigue siendo «… lamentablemente bajo presupuesto.» Pero es difícil saber cuál será el impacto hasta que se disponga de más detalles, dijo Burke.
También dicen que es demasiado pronto para predecir si la prohibición de dispositivos electrónicos en vuelos directos de los «on eight non-U», o sea los ocho países con prohibiciones de laptop para el ingreso a los Estados Unidos. Las aerolíneas de ocho países de mayoría musulmana tendrán un impacto en sus operaciones. En parte, dependerá de si los pasajeros optan por volar con otros transportistas.
La pregunta es particularmente importante para Dulles, donde los vuelos internacionales han sido uno de los pocos puntos brillantes. Seis de las nueve líneas aéreas cubiertas por la prohibición ofrecen servicio directo a Dulles desde países sujetos a la prohibición de la electrónica, que entró en vigor a finales del mes pasado.
También desconocida: el destino de la prohibición del Presidente Trump a los viajeros de ciertos países de mayoría musulmana. Un juez de la corte federal en Hawai extendió la semana pasada la suspensión temporal de la medida que suspendería las nuevas visas para viajeros de seis países: Irán, Somalia, Sudán, Libia, Yemen y Siria.
Los funcionarios de la Global Business Travel Association temen que si la prohibición se pone en marcha, podría impulsar a las empresas a reducir los viajes de los empleados. Sin embargo, los funcionarios del aeropuerto siguen siendo optimistas.
«No sé cuando nuestra racha de 19 meses llegará a su fin», dijo Smith, de BWI. «Pero nuestro reto es gestionar nuestro crecimiento y asegurarnos de que nuestras instalaciones sean capaces de entregar pasajeros. Somos un aeropuerto easy-go easy-go – que es una de nuestras atracciones. «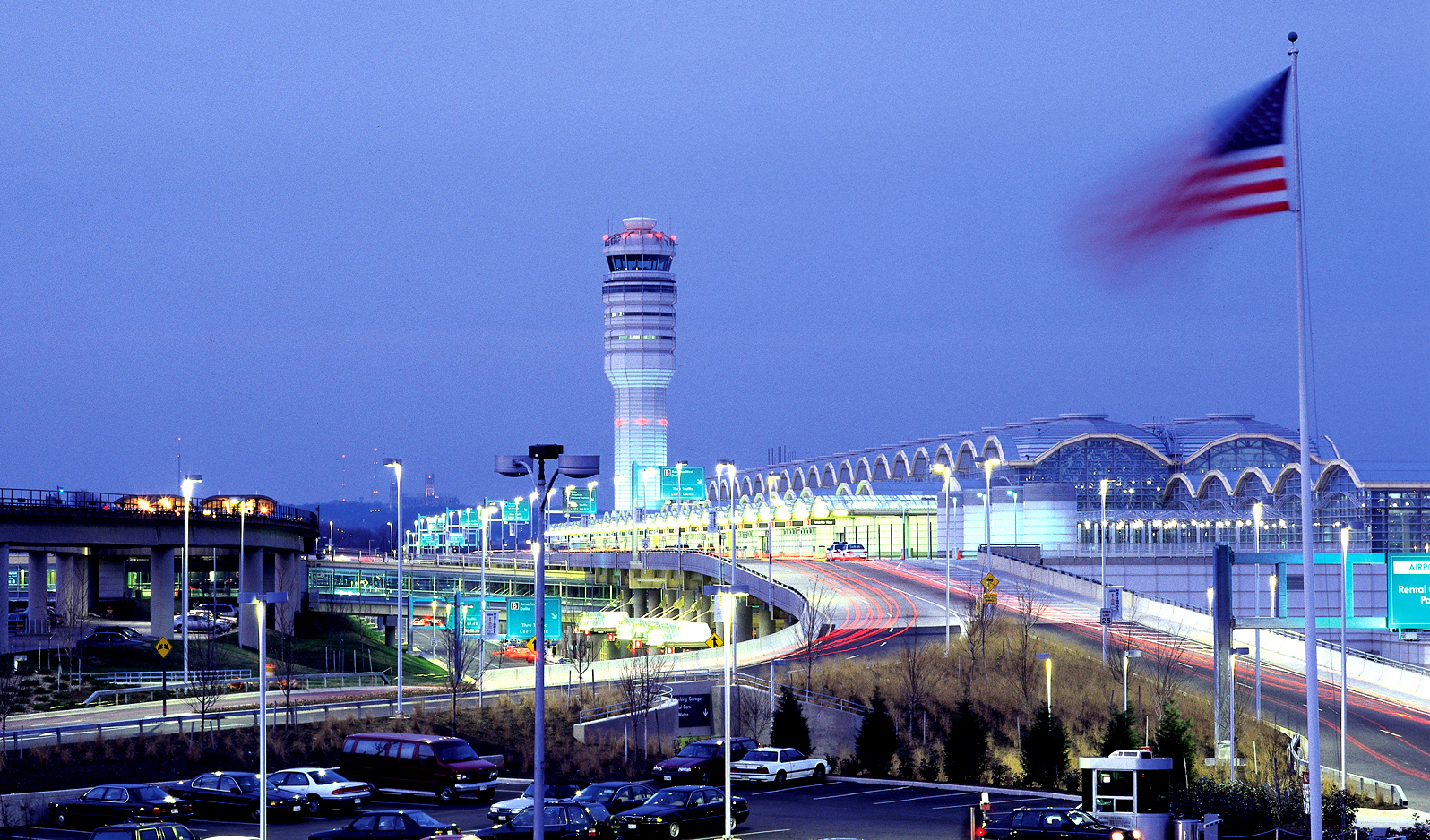 BWI, Reagan National Airports set records for passenger traffic
More than 70 million passengers flew through the Washington region's three airports in 2016, a sign that airport leaders' aggressive efforts to court new airlines, offer amenities and upgrade shopping and dining options are paying off, officials said.
Last year, both Baltimore-Washington International Marshall and Reagan National Airports set records for the number of passengers that passed through their gates. Even Dulles International Airport, which has struggled to attract travelers in recent years, posted a small, but significant gain, fueled largely by international travelers. This was the sixth straight year of record-breaking growth for National and the second consecutive year that BWI has set a record for passenger travel.
In all, 25.1 million passengers flew through BWI in 2016, making it the region's busiest airport. More than 23.6 million passengers traveled through National. Roughly 21.8 million flew through Dulles.
The airports' gains come at a time when the number of people traveling by commercial air is at an all-time high. In March, the Bureau of Transportation Statistics reported that 929 million passengers flew in 2016, an increase of 3.5 percent over 2015, the previous record year.
"Our airports have done fairly well," said Kevin Burke, president of the Airports Council International-North America, a trade group that represents airport owners and operators. "People have more cash. They're spending money and they're traveling more." Indeed, across the country, airports of all sizes reported a boom in passenger traffic.
Officials at San Francisco International said that 53.1 million people flew through the airport in 2016, its sixth straight year of gains. Omaha's Eppley Airfield had about 4.3 million passengers in 2016 up from 4.2 million the previous year. Even Nashville International reported growth with 13 million passengers in 2016 — up 1.3 percent from the previous year.
Industry experts say the gains are fueled in part by a strong economy and low fuel prices. The Washington region has fared better than many because of its ties to the federal government.
"People don't fly until they feel comfortable about spending their money," said Ricky Smith, chief executive officer of BWI. He said the strength of the region's economy, coupled with BWI's ability to attract low-cost carriers, all have helped fuel BWI's growth.
BWI also has benefited because it serves as a hub for Southwest Airlines, which is the dominant player at the airport. Roughly 70 percent of the flights at BWI are on Southwest. According to Department of Transportation figures, in 2016 the airline carried more total system passengers than any other U.S. carrier, surpassing the previous leader, American Airlines. Southwest also chose BWI as one of its gateway airports when it launched international service in 2014.
The airport also has been able to attract low-cost carriers including WOW air, which launched service to Reykjavik, Iceland in 2015 and expanded it offerings in 2016. Last December, Norwegian, another low-cost carrier, began offering service between BWI and two Caribbean islands — Martinique and Guadeloupe.
At a time when infrastructure is making headlines, the airport also recently launched a $60 million expansion of its international terminal that is expected to be completed next year.
Margaret McKeough, chief operating officer at the Metropolitan Washington Airports Authority, which manages National and Dulles, said other trends have helped boost traffic. Some airlines have replaced smaller commuter aircraft with larger planes. In the past, airlines that would have made service adjustments twice a year are now making them quarterly in response to traveler demand, McKeough said.
McKeough said officials are predicting growth for the two airports this year, as well. "Growth is definitely on the horizon," she said.
Officials have launched a $1 billion building program at National that includes construction of a new concourse for short-hop flights, as well as an expanded security screening area and new parking garages.
Even so, much of their attention has been focused on improving the fortunes at Dulles, once the region's dominant airport. Passenger traffic at the airport peaked at 27 million in 2005. In 2015, its passenger counts were surpassed by its smaller sister airport, National. Dulles now serves roughly 22 million passengers a year.
Virginia Gov. Terry McAuliffe (D) is among those who have made Dulles a special focus. He championed legislation that will invest $50 million in the airport over the next two years. The money will be used in part to lower the costs for airlines operating out of Dulles in hopes of making it more competitive with other airports. McAuliffe also was part of a delegation that made the successful pitch to Air India, which is expected to launch new nonstop service to New Delhi this summer.
Even with robust passenger counts, airport officials are well aware the strength of the region's economy could be tested in coming years with the Trump administration's focus on reducing the federal workforce and slashing the budget of nondefense-related agencies. Another concern is whether Trump's proposed budget cuts will impact the Transportation Security Administration, which is responsible for domestic passenger screening.
Burke, the trade group president, recalled the long lines that greeted passengers last year in airports across the country. TSA, he said still remains " … woefully under budget." But it is hard to know what the impact will be until more details are available, Burke said.
They also say it is too early to predict whether the ban on electronic devices on direct flights on eight non-U. S. airlines from eight Muslim-majority countries will have an impact on their operations. In part, it will depend on whether passengers opt to fly other carriers.
The question is particularly significant for Dulles, where international flights have been one of the few bright spots. Six of the nine airlines covered by the ban offer direct service to Dulles from countries subject to the electronics ban, which went into effect late last month.
Also still unknown: the fate of President Trump's ban on travelers from certain Muslim-majority countries. A federal court judge in Hawaii last week extended a temporary hold on the measure that would suspend new visas for travelers from six countries: Iran, Somalia, Sudan, Libya, Yemen and Syria.
Officials with the Global Business Travel Association fear that if the ban is put into place, it could prompt companies to curtail employee travel. Nevertheless airport officials remain optimistic.
"I don't know when our 19-month streak will come to an end," BWI's Smith said. "But our challenge is to manage our growth and make sure our facilities are capable of handing passengers. We are an easy-come easy-go airport — that is one of our attractions." A\W
Ξ A I R G W A Y S Ξ
SOURCE: Washingtonpost.com
DBk: Airportlimo.com / Wikipedia.org
AW-POST: 201704021247AR
A\W   A I R G W A Y S ®