AW | 2018 02 21 10:33 | INDUSTRY
Airbus fabrica el primer Airbus A350-900 para Iberia
Airbus ultima el primer Airbus A350-900 para Iberia en la cadena de montaje del fabricante en Roger Béteille, Toulouse (Francia), un avión del que la aerolínea española tiene encargados un total de 16 aviones, que destinará a las rutas de largo alcance. Iberia será la primera compañía en recibir una nueva versión mejorada del A350-900.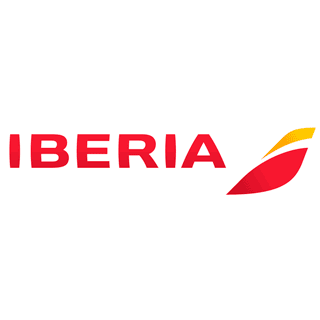 El Airbus A350-900 de Iberia ingresó a producción a principios de Febrero 2018 cuando las secciones que forman el fuselaje se instalaron en la estación #50 para su ensamblaje. La cadena final de montaje de la estación #40 de Airbus Group ensambla al primer A350-900 para Iberia con la unión de la sección alar, tren de aterrizaje y superficies de cola. Luego pasará a la estación #30 para efectuar las primeras pruebas de sistemas, instalación elementos de la cabina. La estación #18, se realizan pruebas de presurización, sistemas de comunicación, sistema de combustible y puertas y compuertas de la aeronave. La estación #20, es la sección para la instalación de los equipos del cockpit, APU, motores y pintado de timón vertical y wingles se pintan antes del montaje final. Efectuará algunos ensayos en vuelo antes de pasar a los equipos del Centro de Entregas de Airbus. En la estación #15 es la sección donde se prepara a la aeronave para la realización del primer vuelo.
Iberia, primer Airbus A350-900
Iberia tiene previsto poner en servicio el primer A350-900 en Junio 2018 efectuando el primer vuelo Madrid-Londres. La configuración elegida por la aerolínea para su primer A350-900 será de 31 butacas 'business', 24 de 'turista premium' y 293 en 'turista'.
En una presentación en el marco de FITUR 2018, el Director Comercial de Iberia, Marco Sansavini, ha comunicado que el primer destino al que la aerolínea volará con el A350-900 será Nueva York, a partir de Agosto 2018, si bien sus primeras operaciones del A350 será Londres.
Otras aeronaves de Airbus
En la cadena de montaje de Airbus, el segundo A350 para Iberia con número de serie SN:227 deberían llegar a Toulouse antes del final de Febrero 2018. Iberia también ha encomendado sus dos primeros A320NEO para su flota de corto y medio radio de acción, aunque no se ha informado fecha concreta de entrega. Desde 2013, Iberia ha incorporado a su flota de largo radio 18 nuevos aviones, que se sumarán a las 16 aeronaves del A350-900 de nueva generación que recibirá a partir de Junio 2018. Con este nuevo pedido, la compañía aérea contará con 36 nuevos aviones hasta 2021.
A350, la eficiencia en el aire
El incorporación de A350 realizará un cambio radical en eficiencia comparado con aviones competidores de la generación anterior, con un consumo de combustible un 25% inferior y una reducción equiparable en emisiones de CO2, según el constructor. Tendrá una cabina Airspace, la más silenciosa de todos los aviones de doble pasillo, además de la última tecnología con WiFi o (Fly-Fi) de alta velocidad entre otras mejoras. Los nuevos A350-900 incorporan la última tecnología en la cabina técnica que permite la integración de los sistemas de a bordo con la infraestructura de operaciones y el manejo de sistemas para los pilotos en pantallas táctiles, además de una transferencia más avanzada de la información desde el avión.
Las mejoras aerodinámicas que introduce esta aeronave destaca una menor estela en el régimen de vuelo lo que agiliza operaciones en aeropuertos y redunda de seguridad. El A350 es mucho más silencioso y un sistema de renovación del aire que mejora los niveles de humedad a bordo hasta un 16%. El A350 ha recibido hasta la fecha 854 pedidos en firme de 45 clientes en todo el mundo, según datos de Airbus. 
First A350 construction for Iberia
Airbus manufactures the first Airbus A350-900 for Iberia
Airbus completes the first A350-900 for Iberia in the assembly line of the manufacturer in Roger Béteille, Toulouse (France), a plane of which the Spanish airline has a total of 16 aircraft, which will be used for long-range routes. Iberia will be the first company to receive a new improved version of the A350-900.
The Iberia Airbus A350-900 entered production at the beginning of February 2018 when the sections forming the fuselage were installed at station # 50 for assembly. The final assembly line of station # 40 of Airbus Group joins the first A350-900 for Iberia with the union of the wing section, landing gear and tail surfaces. Then it will go to station # 30 to carry out the first tests of systems, installation of elements of the cabin. Station # 18, pressurization tests, communication systems, fuel system and doors and gates of the aircraft are performed. Station # 20, is the section for the installation of cockpit equipment, APU, engines and vertical rudder painting and wingles are painted before final assembly. It will carry out some tests in flight before passing to the teams of the Airbus Delivery Center. In station # 15 is the section where the aircraft is prepared for the realization of the first flight.
Iberia, first Airbus A350-900
Iberia plans to put the first A350-900 into service in June 2018 carrying out the first Madrid-London flight. The configuration chosen by the airline for its first A350-900 will be 31 'business' seats, 24 of 'premium tourist' and 293 in 'tourist'.
In a presentation within the framework of FITUR 2018, the Commercial Director of Iberia, Marco Sansavini, announced that the first destination to which the airline will fly with the A350-900 will be New York, as of August 2018, although its first operations of the A350 will be London.
Other Airbus aircraft
In the Airbus assembly line, the second A350 for Iberia with serial number SN: 227 should arrive in Toulouse before the end of February 2018. Iberia has also entrusted its first two A320NEOs for its fleet of short and medium range of action, although no specific date of delivery has been reported. Since 2013, Iberia has added 18 new aircraft to its long-haul fleet, which will be added to the 16 aircraft of the new generation A350-900 that will receive from June 2018. With this new order, the airline will have 36 new airplanes until 2021.
A350, the efficiency in the air
The incorporation of A350 will make a radical change in efficiency compared to competitors of the previous generation, with a fuel consumption 25% lower and a comparable reduction in CO2 emissions, according to the manufacturer. It will have an Airspace cabin, the quietest of all double-aisle aircraft, in addition to the latest technology with WiFi or high-speed Fly-Fi among other improvements. The new A350-900 incorporates the latest technology in the technical cabin that allows the integration of on-board systems with the operating infrastructure and systems management for pilots on touch screens, as well as a more advanced transfer of information from the plane.
The aerodynamic improvements introduced by this aircraft highlights a lower wake in the flight regime, which speeds up operations at airports and provides safety. The A350 is much quieter and a system of air renewal that improves the humidity levels on board up to 16%. The A350 has received 854 firm orders to date from 45 customers around the world, according to Airbus data. A \ W
Ξ A I R G W A Y S Ξ
SOURCE:  Airgways.com
DBk: Airbus.com / Iberia.com
AW-POST: 201802211033AR
A\W   A I R G W A Y S ®