AW | 2018 02 27 12:57 | AIRLINES ROUTES
La lowcost Flybondi ha inaugurado un nuevo destino Neuquén
El vuelo inaugural FO-5300 de Flybondi ha arribado al Aeropuerto de Neuquén cerca de las 18:00 hs del día Lunes. El vuelo proveniente de Aeropuerto El Palomar aterrizó sin inconvenientes en el Aeropuerto de Neuquén.
Flybondi estrenó el destino Neuquén con el Boeing 737-800, registro LV-HKS y número de vuelo FO5300, proveniente desde el Aeropuerto El Palomar a las 18:34hs. El retorno Neuquén-El Palomar se efectuó a las 19:46 hs como FO-5303.
La inauguración del primer vuelo comercial hacia Neuquén de la compañía Flybondi se desarrolló sin inconvenientes, obteniendo de sus pasajeros una buena impresión.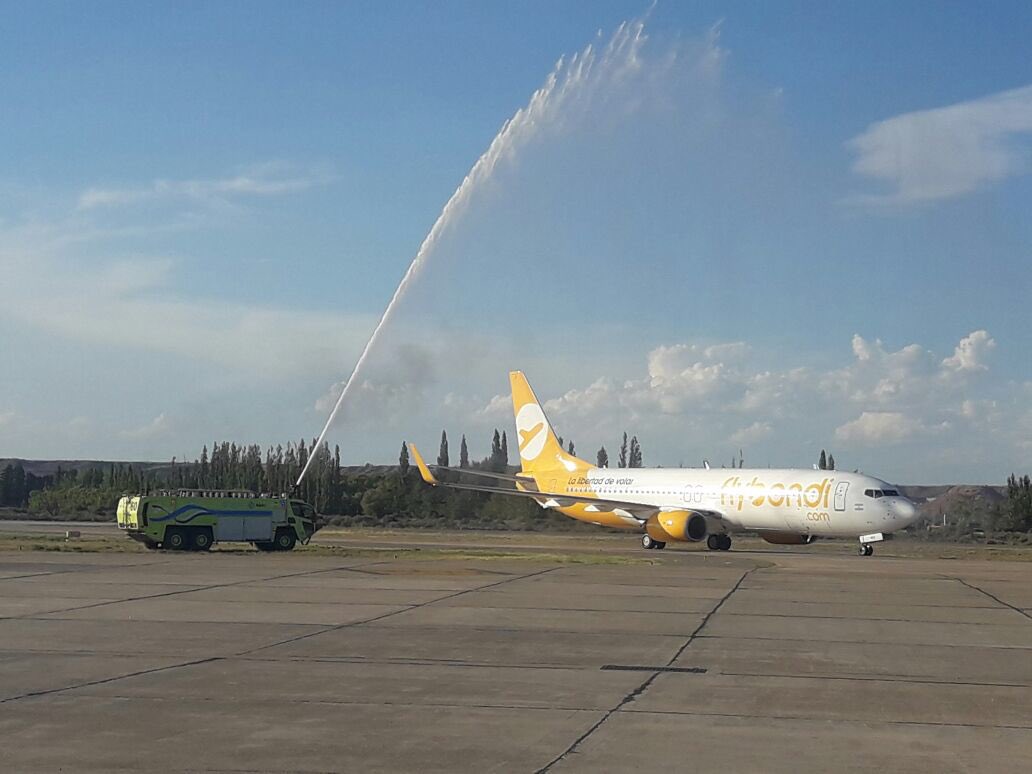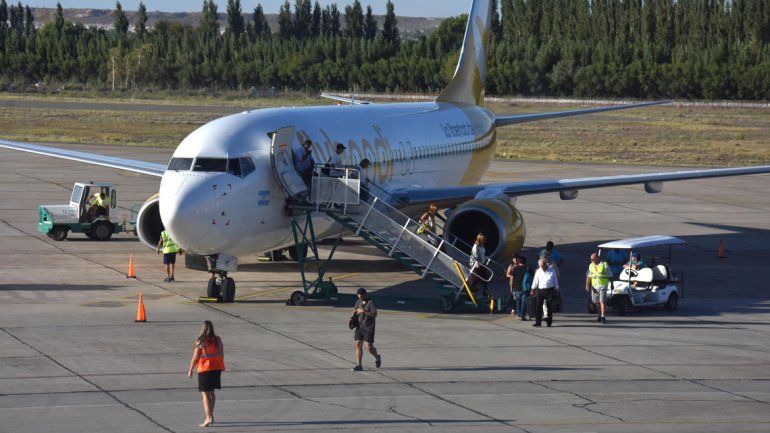 Flybondi up new destination Neuquén
Lowbost Flybondi has inaugurated a new destination Neuquén
The inaugural flight FO-5300 of Flybondi has arrived at the Neuquén Airport at around 6:00 p.m. on Monday. The flight from El Palomar Airport landed without problems at the Neuquén Airport.
Flybondi premiered the destination Neuquén with the Boeing 737-800, registration LV-HKS and flight number FO5300, coming from El Palomar Airport at 18: 34hs. The return Neuquén-El Palomar took place at 19:46 hs as FO-5303.
The opening of the first commercial flight to Neuquén by the Flybondi company was carried out without problems, obtaining a good impression from its passengers. A \ W
Ξ A I R G W A Y S Ξ
SOURCE:  Airgways.com
DBk: Flybondi.com / María I. Sánchez / Airgways.com
AW-POST: 201802271257AR
A\W   A I R G W A Y S ®