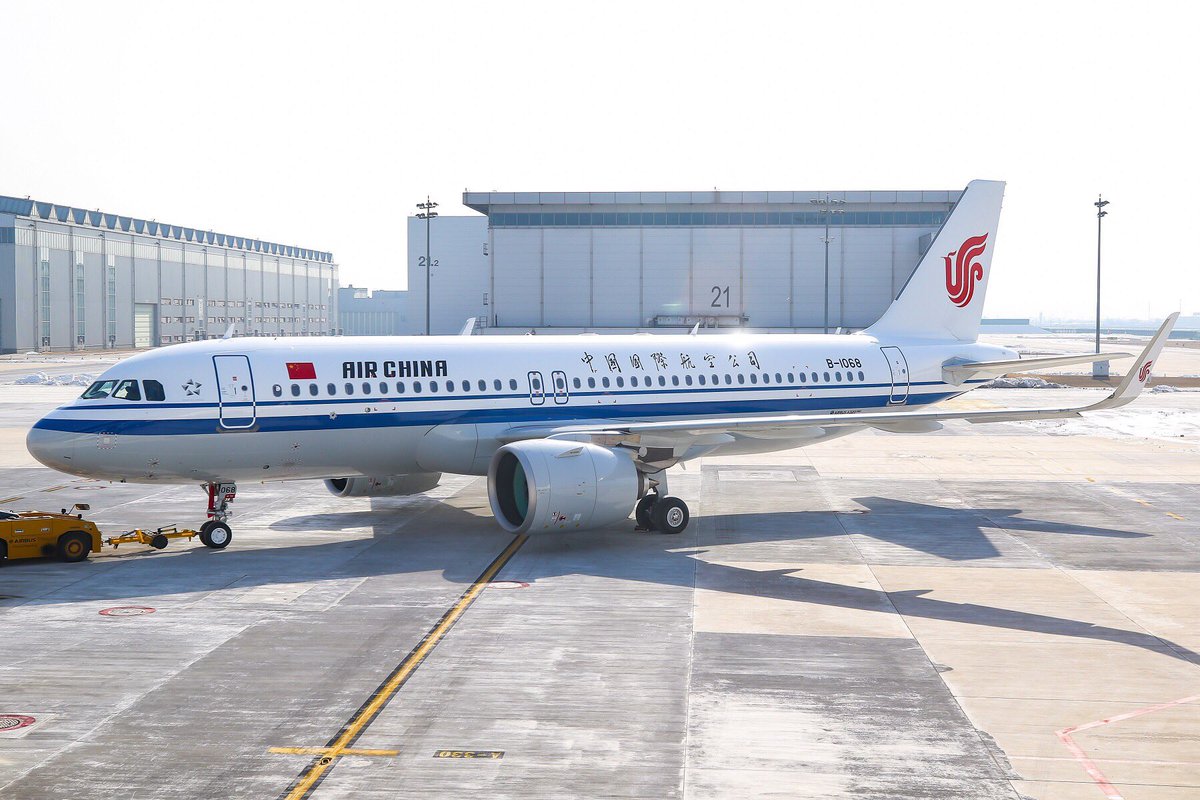 AW | 2018 03 18 17:11 | INDUSTRY
El consorcio europeo Airbus proyecta mayor crecimiento en el mercado de China
Airbus SE ha pronosticado un mayor potencial de crecimiento de fabricación de aeronaves para las próximas dos décadas en China, según sus previsiones de mercadeo.
El desarrollo de la planta de Airbus Tianjin en la República de China estableció su primer centro de ensamblaje y entrega fuera de Europa en 2008, entregando el primer avión A320-200 en 2009. Los componentes de los aviones de la familia A320 se envían al puerto de Tianjin y se ensamblan allí en aviones estándar para entregas. Ubicado en Tianjin, una ciudad portuaria con una zona de libre comercio, logística conveniente, recursos abundantes y políticas favorables, el centro se desarrolló rápidamente.
La producción en la fábrica de Tianjin es de cuatro aviones por mes. Hasta Enero 2018, el centro de Tianjin ha ensamblado y entregado un total de 354 aviones de la familia A320. Al tener un gran mercado que está creciendo rápidamente y abriéndose cada vez más a la cooperación, el mercado chino es de importancia estratégica para Airbus. Los aviones entregados a las aerolíneas chinas por Airbus ahora representan alrededor del 20-25% de sus entregas totales a nivel mundial, lo que significa que casi uno de cada cuatro aviones Airbus se entrega a China cada año.
Según ha comunicado Airbus en su informe de pronóstico de mercado, China necesitará más de 6.500 aviones de pasajeros y de carga en los próximos veinte años, lo que representa el 18% de las demandas globales a nivel mundial en el mismo período. George Xu, Director General de Airbus China ha informado que el aumento de la demanda puede estar relacionada por múltiplpes factores como el rápido crecimiento económico, el creciente grupo de ingresos medianos, la urbanización continua y una mayor conectividad con el mercado global, continúan impulsando el rápido desarrollo del mercado de la aviación civil en China y especialmente en el mundo. Airbus Tianjin abastece a China y la gran región de Asia, que representa un mercado enorme con una gran demanda hacia el futuro. 
Airbus forecasts potential in China
The European Airbus consortium projects greater growth in the Chinese market
Airbus SE has forecast a higher growth potential for aircraft manufacturing for the next two decades in China, according to its marketing forecasts.
The development of the Airbus Tianjin plant in the Republic of China established its first assembly and delivery center outside Europe in 2008, delivering the first A320-200 aircraft in 2009. Components of the A320 family aircraft are shipped to the port from Tianjin and assembled there in standard aircraft for deliveries. Located in Tianjin, a port city with a free trade zone, convenient logistics, abundant resources and favorable policies, the center developed rapidly.
Production at the Tianjin factory is four aircraft per month. Until January 2018, the Tianjin center has assembled and delivered a total of 354 aircraft of the A320 family. By having a large market that is growing rapidly and opening up more and more to cooperation, the Chinese market is strategically important for Airbus. The planes delivered to Chinese airlines by Airbus now account for around 20-25% of their total deliveries worldwide, which means that almost one in four Airbus aircraft is delivered to China every year.
According to Airbus in its market forecast report, China will need more than 6,500 passenger and cargo aircraft in the next twenty years, accounting for 18% of global demand worldwide in the same period. George Xu, Managing Director of Airbus China has reported that the increase in demand may be related to multiple factors such as rapid economic growth, the growing middle-income group, continued urbanization and greater connectivity to the global market, continue to drive the rapid development of the civil aviation market in China and especially in the world. Airbus Tianjin supplies China and the great region of Asia, which represents a huge market with a great demand towards the future. A \ W
Ξ A I R G W A Y S Ξ
SOURCE:  Airgways.com
DBk: Ainonline.com / Twitter.com/ChinaAvReview
AW-POST: 201803181711AR
A\W   A I R G W A Y S ®