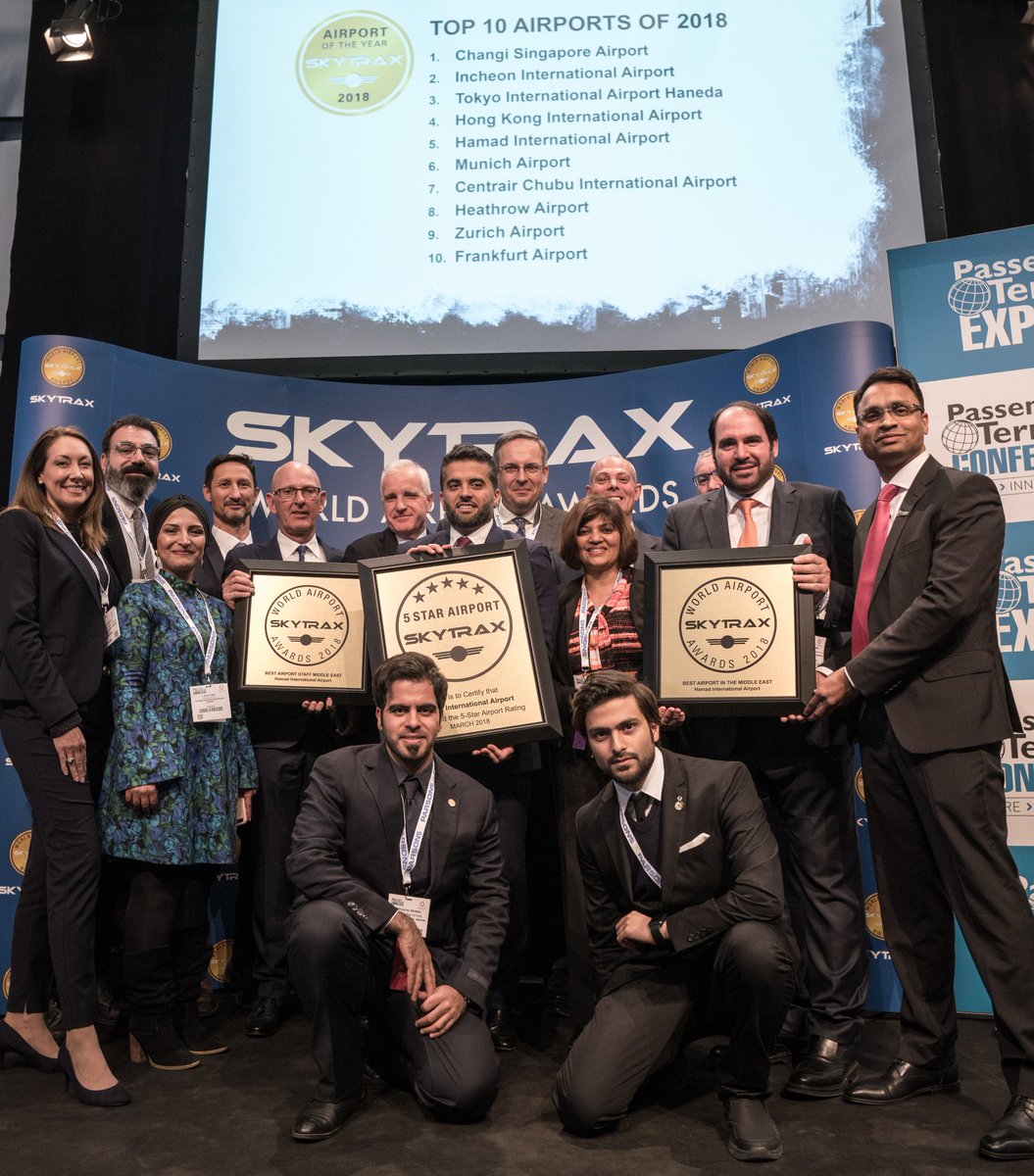 AW | 2018 03 22 18:00 | AIRPORTS / AWARDS
Los mejores aeropuertos del mundo se anuncian para 2018
Changi Airport Singapore logró un gran éxito en los World Air Awards 2018, siendo votado por los viajeros aéreos como el mejor aeropuerto del mundo por sexto año consecutivo. Esta es la primera vez en la historia de los premios que un aeropuerto ha ganado este prestigioso título durante seis años consecutivos.
El Aeropuerto de Changi también fue el ganador repetido del premio a las mejores comodidades de ocio del aeropuerto. Los premios se llevaron a cabo en la Terminal de Pasajeros EXPO en Estocolmo, Suecia el 21 de marzo de 2018.
Los 10 principales aeropuertos del mundo
Aeropuerto de Singapur Changi
Aeropuerto Internacional de Incheon
Aeropuerto Internacional de Tokio Haneda
Aeropuerto Internacional de Hong Kong
Aeropuerto Internacional Hamad
Aeropuerto de Munich
Aeropuerto Internacional Chubu Centrair
Aeropuerto de Londres Heathrow
Aeropuerto de Zurich
Aeropuerto de Frankfurt
El Sr. Lee Seow Hiang, Director Ejecutivo de Changi Airport Group, dijo: "Estamos muy honrados de ser nombrado el Mejor Aeropuerto Mundial de Skytrax por sexto año consecutivo. Es un logro significativo para el aeropuerto de Changi y nos impulsa a continuar ofreciendo la mejor experiencia de pasajeros para todos los que viajan a través del aeropuerto de Changi. El año pasado, abrimos con éxito la Terminal 4 y mejoramos partes de la Terminal 1. Estamos muy agradecidos a la comunidad de 50,000 aeropuertos por su apoyo constante a través de los años y mientras continuamos mejorando la infraestructura del aeropuerto. Su compromiso inquebrantable y su pasión por la excelencia en el servicio son los que sustentan el éxito del Aeropuerto Changi. A medida que prevemos la apertura del Aeropuerto Jewel Changi el próximo año, seguiremos trabajando estrechamente con nuestros socios para ofrecer la mejor experiencia a nuestros pasajeros. Para ver los resultados completos y los Top 100 Airports para 2018, visite el sitio web Airport Awards. 
Las mejores terminales del aeropuerto del mundo
Londres Heathrow – T2
Munich – T2
Singapur Changi – T3
Londres Heathrow – T5
Tokyo Haneda – Int'l
Madrid – T4
Dubai – T3
Paris CDG – T2-M
Mumbai – T2
Aeropuerto Baku Heydar Aliyev – T1
La mejor entrega de equipaje del aeropuerto del mundo
Kansai
Tokyo Haneda
Incheon
Taiwán Taoyuan
Tokio Narita
Zurich
Singapur Changi
Centrair Nagoya
Munich
Copenhague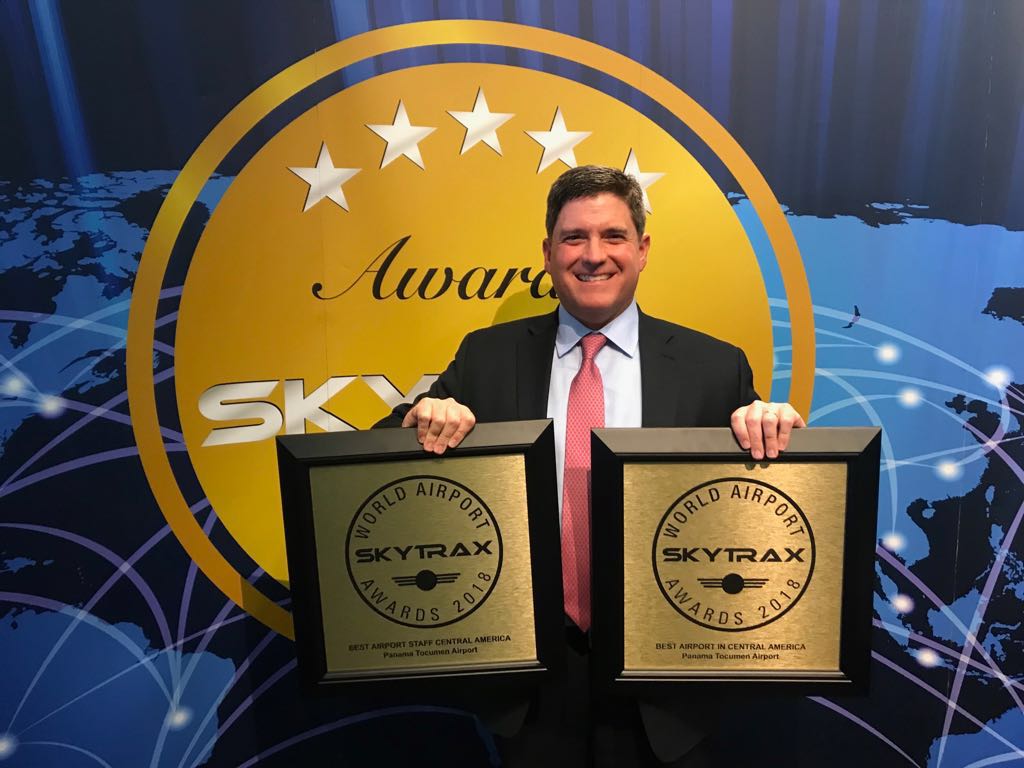 2018 World Airport Awards Skytrax Awards
The best airports in the world are announced for 2018
Changi Airport Singapore achieved great success at the 2018 World Air Awards, being voted by air travelers as the best airport in the world for the sixth consecutive year. This is the first time in the history of the awards that an airport has won this prestigious title for six consecutive years.
Changi airport was also the repeated winner of the award for the best airport leisure amenities. The awards were held at the EXPO Passenger Terminal in Stockholm, Sweden on March 21, 2018.
The 10 main airports in the world
Singapore Changi Airport
Incheon International Airport
Tokyo Haneda International Airport
Hong Kong International Airport
Hamad International Airport
Munich Airport
Chubu Centrair International Airport
London Heathrow Airport
Zurich Airport
Frankfurt Airport
Mr. Lee Seow Hiang, Executive Director of Changi Airport Group, said: "We are very honored to be named the Best Skytrax World Airport for the sixth year in a row, it is a significant achievement for Changi Airport and it prompts us to continue offering the best passenger experience for all who travel through Changi Airport Last year, we successfully opened Terminal 4 and improved parts of Terminal 1. We are very grateful to the community of 50,000 airports for their constant support through over the years and as we continue to improve the airport's infrastructure, its unwavering commitment and passion for excellence in service are what sustain the success of Changi Airport.As we foresee the opening of Jewel Changi Airport next year, we will continue to work closely with our partners to offer the best experience to our passengers. To see the full results and the Top 100 Airports for 2018, visit the Airport Awards website. A \ W
The best airport terminals in the world
London Heathrow – T2
Munich – T2
Singapore Changi – T3
London Heathrow – T5
Tokyo Haneda – Int'l
Madrid – T4
Dubai – T3
Paris CDG – T2-M
Mumbai – T2
Heydar Aliyev Baku Airport – T1
The best baggage delivery in the world airport
Kansai
Tokyo Haneda
Incheon
Taiwan Taoyuan
Tokyo Narita
Zurich
Singapore Changi
Centrair Nagoya
Munich
Copenhagen
Ξ A I R G W A Y S Ξ
SOURCE:  Airgways.com
DBk: Worldairportawards.com (Skytrax) / Airlinequality.com
AW-POST: 201803221800AR
A\W   A I R G W A Y S ®