AW | 2018 03 29 11:07 | AIRLINES ROUTES
Las nuevas rutas de American Airlines son Córdoba–Miami y Buenos Aires–Los Ángeles
American Airlines anunció ayer el lanzamiento de su segundo destino en el país, Córdoba, y una nueva ruta entre Buenos Aires y Los Ángeles. El vuelo entre Córdoba y Miami comenzará a operar en Abril 2019 y la nueva ruta entre Buenos Aires y Los Ángeles en Diciembre de 2018.
"Este es un vuelo muy esperado, luego de un arduo trabajo Argentina y Estados Unidos están más conectadas", dijo Gustavo Santos, Ministro de Turismo de la República Argentina. "Estamos muy contentos de que grandes aerolíneas como American acerquen los destinos de nuestro país donde los esperamos con los brazos abiertos".
La nueva ruta entre el Aeropuerto Internacional de Miami (MIA) y el Aeropuerto Internacional Ing. Aeronáutico Ambrosio Taravella (COR) en Córdoba, también conocido como Aeropuerto Pajas Blancas, será operada cuatro veces por semana a partir del 2 de abril de 2019 con un Boeing 767-300. Esta aeronave ofrece una Clase Ejecutiva con 28 asientos totalmente reclinables y múltiples opciones de entretenimiento, además de 181 asientos en la Clase Económica.
El 19 de Diciembre 2018 American lanzará su nueva ruta entre el Aeropuerto Internacional de Los Ángeles (LAX) y el Aeropuerto Internacional Ministro Pistarini de Ezeiza (EZE) en Buenos Aires, operada tres veces por semana con el Boeing Dreamliner 787-9.
Esta aeronave ofrece una experiencia a bordo de vanguardia, con tecnología de última generación, asientos totalmente reclinables tipo cama, acceso directo al pasillo, Wi-Fi satelital y múltiples opciones de entretenimiento. Además, ofrece asientos de Clase Económica Premium con asientos de cuero más anchos, más espacio para las piernas y apoyos extensibles para la cabeza y los pies, además de un menú especial, frazadas y almohadas Casper y estuches personales.
"En American Airlines estamos muy orgullosos de continuar con nuestro crecimiento en el país", dijo Andrés Duncan Paterson, gerente de Ventas para Argentina y Uruguay. "Con este nuevo servicio a Los Ángeles podemos ofrecer a nuestros clientes convenientes opciones de conexión hacia el continente asiático, que últimamente tiene mucha demanda entre nuestros viajeros de negocios. Así mismo, la apertura de Córdoba ha sido largamente anticipada por nuestros clientes. American Airlines es la primera aerolínea estadounidense en ofrecer vuelos sin escala a los Estados Unidos desde Córdoba, y será la única aerolínea que ofrecerá este servicio directo entre Córdoba y los Estados Unidos. American tiene un centro de venta de boletos en la ciudad de Córdoba y un representante de ventas".
Desde Buenos Aires American opera dos vuelos diarios hacia Miami, un vuelo diario hacia Nueva York-JFK y un vuelo diario hacia Dallas/Fort Worth. Con estas nuevas rutas, la aerolínea operará 35 vuelos semanales entre Argentina y los Estados Unidos.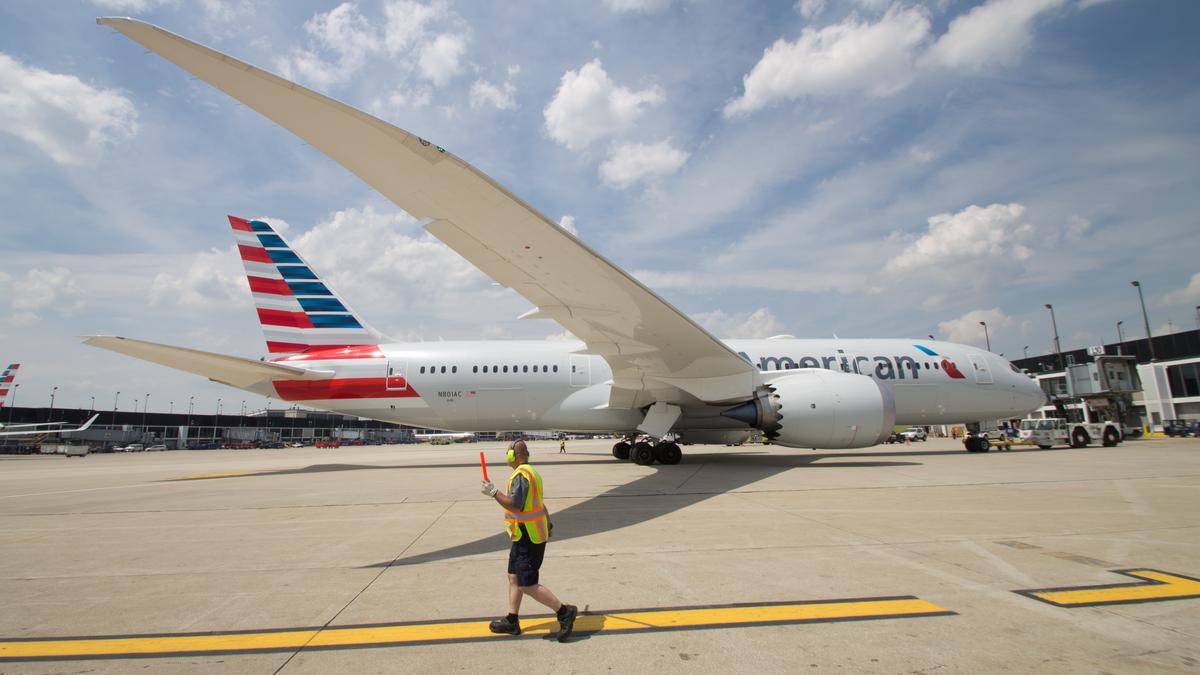 American incorporates new routes to Argentina
The new American Airlines routes are Córdoba-Miami and Buenos Aires-Los Angeles
American Airlines announced yesterday the launch of its second destination in the country, Córdoba, and a new route between Buenos Aires and Los Angeles. The flight between Córdoba and Miami will begin operations in April 2019 and the new route between Buenos Aires and Los Angeles in December 2018.
"This is a long-awaited flight, after hard work Argentina and the United States are more connected", said Gustavo Santos, Minister of Tourism of the Argentine Republic. "We are very happy that large airlines such as American bring the destinations of our country where we are waiting with open arms".
The new route between the Miami International Airport (MIA) and the Ambrosio Taravella Aerodrome International Airport (COR) in Córdoba, also known as Pajas Blancas Airport, will be operated four times a week starting on April 2, 2019 with a Boeing 767-300 This aircraft offers an Executive Class with 28 fully reclining seats and multiple entertainment options, in addition to 181 seats in the Economy Class.
On December 19, 2018 American will launch its new route between the Los Angeles International Airport (LAX) and the Ministro Pistarini de Ezeiza International Airport (EZE) in Buenos Aires, operated three times a week with the Boeing Dreamliner 787-9.
This aircraft offers a cutting-edge board experience, with state-of-the-art technology, fully reclining seats, direct access to the corridor, satellite Wi-Fi and multiple entertainment options. In addition, it offers Premium Economy Class seats with wider leather seats, more legroom and extendable head and foot rests, as well as a special menu, Casper blankets and pillows and personal cases.
"At American Airlines we are very proud to continue our growth in the country", said Andrés Duncan Paterson, Sales Manager for Argentina and Uruguay. "With this new service to Los Angeles we can offer our customers convenient connection options to the Asian continent, which lately is in high demand among our business travelers. Likewise, the opening of Córdoba has been long anticipated by our clients. American Airlines is the first US airline to offer nonstop flights to the United States from Córdoba, and will be the only airline that will offer this direct service between Córdoba and the United States. American has a ticket sales center in the city of Córdoba and a sales representative".
From Buenos Aires American operates two daily flights to Miami, a daily flight to New York-JFK and a daily flight to Dallas / Fort Worth. With these new routes, the airline will operate 35 weekly flights between Argentina and the United States. A \ W
Ξ A I R G W A Y S Ξ
SOURCE:  Airgways.com
DBk: Aa.com / Bizjournals.com
AW-POST: 201803291107AR
A\W   A I R G W A Y S ®