AW | 2018 06 08 21:00 | AIRLINES
Los pilotos de la compañía KLM exigen reducción carga horaria
KLM no tiene conflictos sociales graves porque en Mayo 2018 se firmaron acuerdos con casi todos los trabajadores. El Grupo Air France-KLM está atravesando un período con dificultades crecientes. Los pilotos de KLM rechazan el acuerdo salarial propuesto por la empresa. No convocan huelga, pero amenazan. El sindicato VNV en realidad no pide más salario, pero sí más costes para la empresa, porque exigen una reducción del volumen de trabajo, lo cual se puede llevar a cabo contratando más pilotos o, lo que es lo mismo, pagando más. Los pilotos se llevaron un aumento del 4%, más días libres y algunas otras ventajas en su última reunión en Mayo 2018. En cambio Air France, ha sido plagada por huelgas y conflictos que la ha llevado a cargar con pérdidas importantes para la aerolínea del país galo.
Los 2.800 pilotos han vuelto a la mesa de negociaciones reclamando reducciones en la carga de trabajo que soportan. Nada es tan preocupante como lo que viene ocurriendo en Air France, porque no sólo no hay huelgas convocadas sino que, además, KLM está ganando dinero, en realidad todo el dinero que gana el grupo porque la aportación de la aerolínea francesa es prácticamente cero. El área de mantenimiento de aviones de Air France sí tiene beneficios, pero esa es otra rama del negocio. Los pilotos de KLM dicen que preparan acciones de protesta, pero no han concretado ni fórmulas ni fechas.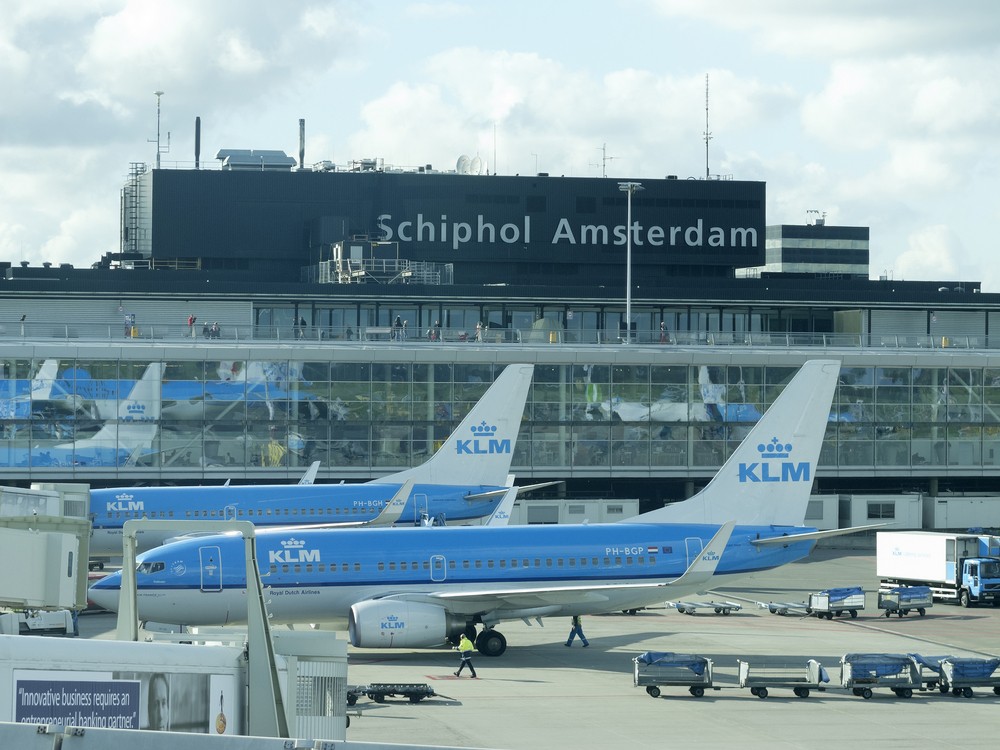 KLM pilots break negotiations
The pilots of the company KLM demand a reduction in the workload
KLM does not have serious social conflicts because in May 2018 agreements were signed with almost all workers. The Air France-KLM Group is going through a period of increasing difficulties. The KLM pilots reject the wage agreement proposed by the company. They do not call a strike, but they threaten. The VNV union does not really ask for more salary, but more costs for the company, because they demand a reduction in the volume of work, which can be done by hiring more pilots or, what is the same, paying more. The pilots took an increase of 4%, more days off and some other advantages at their last meeting in May 2018. On the other hand, Air France has been plagued by strikes and conflicts that has led it to carry important losses for the airline. Gallic country.
The 2,800 pilots have returned to the negotiating table demanding reductions in the workload they support. Nothing is as worrisome as what is happening in Air France, because not only are there no strikes called but, in addition, KLM is making money, in fact all the money the group wins because the contribution of the French airline is practically zero. The aircraft maintenance area of ​​Air France does have benefits, but that is another branch of the business. KLM pilots say they prepare protest actions, but have not specified formulas or dates. A \ W
KLM-piloten breken onderhandelingen
De piloten van het bedrijf KLM eisen een vermindering van de werklast
KLM heeft geen ernstige sociale conflicten omdat in mei 2018 overeenkomsten werden gesloten met bijna alle werknemers. De Air France-KLM-groep maakt een periode van toenemende moeilijkheden door. De KLM-piloten verwerpen de loonovereenkomst die door het bedrijf wordt voorgesteld. Ze noemen geen staking, maar bedreigen ze. De VNV-unie vraagt ​​niet echt om meer salaris, maar meer kosten voor het bedrijf, omdat ze een vermindering van het werkvolume eisen, wat kan worden gedaan door meer piloten in dienst te nemen of, wat hetzelfde is, meer te betalen. De piloten namen tijdens hun laatste ontmoeting in mei 2018 een stijging van 4%, meer vrije dagen en enkele andere voordelen. Aan de andere kant werd Air France geplaagd door stakingen en conflicten waardoor het grote verliezen leed voor de luchtvaartmaatschappij. Gallisch land.
De 2.800 piloten zijn teruggekeerd naar de onderhandelingstafel en eisen een vermindering van de werklast die ze ondersteunen. Niets is zo zorgelijk als wat er in Air France gebeurt, want niet alleen worden er geen stakingen genoemd, maar bovendien verdient KLM geld, in feite al het geld dat de groep wint omdat de bijdrage van de Franse luchtvaartmaatschappij vrijwel nul is. Het vliegtuigonderhoudsgebied van Air France heeft weliswaar voordelen, maar dat is een andere tak van het bedrijf. KLM-piloten zeggen dat ze protestacties voorbereiden, maar hebben geen formules of datums opgegeven. A \ W
Ξ A I R G W A Y S Ξ
SOURCE:  Airgways.com
DBk: Airfrance-klm.com / Airgways.com
AW-POST: 201806082100AR
A\W   A I R G W A Y S ®