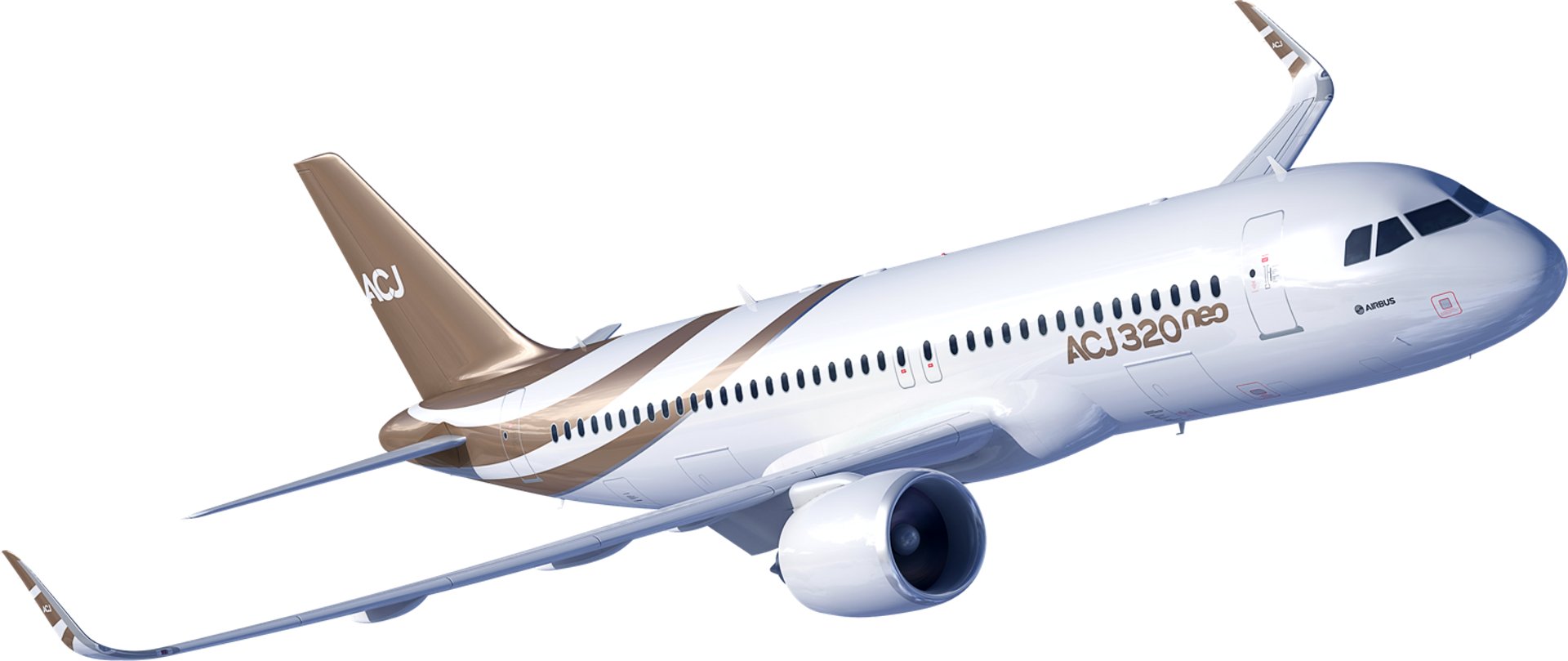 AW | 2018 06 27 15:44 | INDUSTRY
El nuevo ACJ 320NEO próximo a final de ensamblaje
El primer ACJ320NEO se entregará en configuración business (VIP). Airbus anunció el 27 Junio 2018 que había lanzado el montaje final del primer Airbus Corporate Jet en Hamburgo.
La aeronave, destinada a Acropolis Aviation, se entregará en el 4Q2018. Una segunda aeronave seguirá para una entrega también planeada para fin de año, esta vez para Comlux. El primer ACJ320NEO partirá a Basilea, Suiza, en la instalación aeroespacial de AMAC, para el proceso de instalación de los interiores.
El ACJ320NEO se basa en el A320NEO e integra el nuevo motor LEAP-1A CFM International para el avión corporativo y Sharklets que mejoran su rendimiento en el consumo de combustible. También está equipado con un búnker reforzado para poder transportar tanques de combustible centrales adicionales y ganar autonomía, puede transportar 25 pasajeros a lo largo de 11.100 km y puede conectar Londres con Beijing, por ejemplo. Se han realizado otros cambios al A320NEO comercializado a las aerolíneas, como la integración de escaleras y una menor altitud de cabina.
El programa fue lanzado en Mayo 2015 y ha registrado pedidos de nueve aviones. Entre ellos, seis son A320NEO (Comlux) tres y dos para los clientes que desean permanecer en el anonimato, y tres son ACJ319NEO (K5 Aviación, Alpha Star, un cliente asiático). La entrega del primer ACJ319NEO está programada para el 4Q2019. Este avión transportará ocho pasajeros a lo largo de 12.500 km.  
Airbus ACJ320NEO enters the final assembly
The new ACJ 320NEO near the end of assembly
The first ACJ320NEO will be delivered in business configuration (VIP). Airbus announced on June 27, 2018 that it had launched the final assembly of the first Airbus Corporate Jet in Hamburg.
The aircraft, intended for Acropolis Aviation, will be delivered in 4Q2018. A second aircraft will continue for a delivery also planned for the end of the year, this time for Comlux. The first ACJ320NEO will depart to Basel, Switzerland, at the AMAC aerospace facility, for the process of installing the interiors.
The ACJ320NEO is based on the A320NEO and integrates the new LEAP-1A CFM International engine for the corporate jet and Sharklets that improve its fuel consumption performance. It is also equipped with a reinforced bunker to be able to transport additional central fuel tanks and gain autonomy, it can transport 25 passengers along 11,100 km and can connect London with Beijing, for example. Other changes have been made to the A320NEO marketed to airlines, such as the integration of stairs and a lower cabin altitude.
The program was launched in May 2015 and has registered orders for nine aircraft. Among them, six are A320NEO (Comlux) three and two for customers who wish to remain anonymous, and three are ACJ319NEO (K5 Aviation, Alpha Star, an Asian client). The delivery of the first ACJ319NEO is scheduled for 4Q2019. This aircraft will transport eight passengers along 12,500 km. A \ W
Ξ A I R G W A Y S Ξ
SOURCE:  Airgways.com
DBk: Airbus.com / Aviationtribune.com
AW-POST: 201806271544AR
A\W   A I R G W A Y S ®