AW | 2018 07 02 19:14 | AVIATION SAFETY
Dubai se prepara para la Cumbre Mundial de Seguridad Aérea
La Cumbre Mundial de Seguridad Aérea regresará a Dubai del 11 al 12 Diciembre 2018. Organizado por la Autoridad de Aviación Civil de Dubai, y con los socios estratégicos Emirates y Dnata, es la mayor reunión de líderes de seguridad de la industria de la aviación y personas influyentes en el Medio Oriente.
Los organizadores dijeron: «Si la seguridad es una función fundamental para usted, la Cumbre es el lugar de encuentro definitivo para sus colegas y expertos del sector en el Medio Oriente. Las grandes oportunidades de crecimiento en la aviación también significan un aumento significativo de las amenazas a la seguridad, ya que el presupuesto y el tiempo se ven cada vez más restringidos. Es fundamental que los líderes operativos y de seguridad estén al día con las últimas tecnologías, estrategias y tendencias de gestión de la cultura. Este año se enfocará en la implementación práctica de las lecciones aprendidas con formatos de talleres que hacen que los delegados sean participantes reales y que se aseguren de aprovechar la experiencia de colegas y oradores».
Para los proveedores de servicios y expertos del sector de la seguridad, la Cumbre brinda acceso personal a funcionarios clave de toda la industria de la aviación, incluidas las operaciones aeroportuarias, carga aérea, cajeros automáticos, servicios de escala y gestión de la aviación. En 2018 habrá un componente de exhibición más grande con seminarios en el piso que permitirá a los socios demostrar productos y soluciones directamente a su mercado objetivo principal.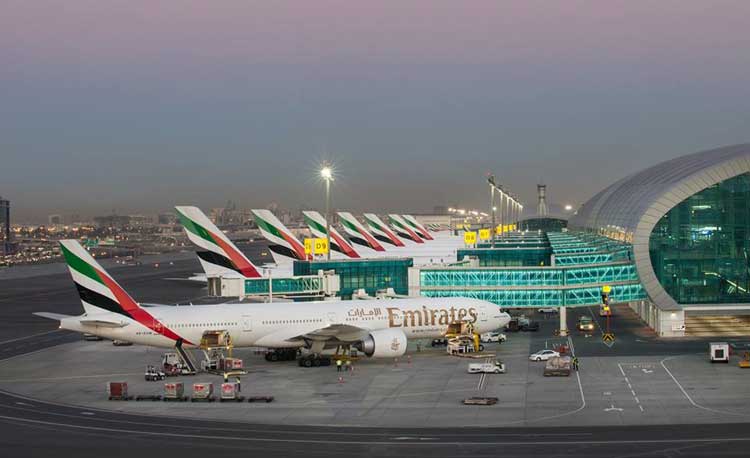 Air Safety Summit in Dubai
Dubai prepares for the World Summit of Air Safety
The World Aviation Safety Summit will return to Dubai from December 11 to 12, 2018. Organized by the Dubai Civil Aviation Authority, and with strategic partners Emirates and Dnata, it is the largest gathering of security leaders in the airline industry. aviation and influential people in the Middle East.
The organizers said: «If security is a fundamental function for you, the Summit is the ultimate meeting place for your colleagues and industry experts in the Middle East.» The great opportunities for growth in aviation also mean a significant increase in threats to security, as budget and time are increasingly restricted.It is essential that operational and security leaders are up-to-date with the latest technologies, strategies and trends in culture management. the practical implementation of the lessons learned with workshop formats that make delegates real participants and make sure to take advantage of the experience of colleagues and speakers».
For service providers and experts in the security sector, the Summit provides personal access to key officials throughout the aviation industry, including airport operations, air cargo, ATMs, scale services and aviation management. In 2018 there will be a larger exhibition component with on-floor seminars that will allow partners to demonstrate products and solutions directly to their main target market. A\W
قمة السلامة الجوية في دبي
تستعد دبي للقمة العالمية للسلامة الجوية
ستعود القمة العالمية لسلامة الطيران إلى دبي في الفترة من 11 إلى 12 ديسمبر 2018. تنظمها هيئة الطيران المدني في دبي ، والشركاء الاستراتيجيين الإمارات ودناتا ، وهي أكبر تجمع لقادة الأمن في قطاع الطيران. الطيران والشخصيات المؤثرة في الشرق الأوسط.
وقال المنظمون: «إذا كان الأمن يمثل مهمة أساسية بالنسبة لك ، فإن القمة هي مكان اللقاء الأمثل لزملائك وخبراء الصناعة في الشرق الأوسط». كما تعني الفرص الكبيرة للنمو في مجال الطيران زيادة كبيرة في التهديدات للأمن ، حيث يتم تقييد الميزانية والوقت بشكل متزايد. من الضروري أن يكون القادة التنفيذيون والأمنيون على علم بأحدث التقنيات والاستراتيجيات والاتجاهات في إدارة الثقافة . التنفيذ العملي للدروس المستفادة من تنسيقات ورشة العمل التي تجعل المندوبين مشاركين حقيقيين والتأكد من الاستفادة من تجربة الزملاء والمتكلمين «.
بالنسبة لمقدمي الخدمات والخبراء في قطاع الأمن ، توفر القمة وصولاً شخصياً للمسؤولين الرئيسيين في جميع قطاعات صناعة الطيران ، بما في ذلك عمليات المطار ، والشحن الجوي ، وأجهزة الصراف الآلي ، وخدمات النطاق وإدارة الطيران. في عام 2018 سيكون هناك عنصر عرض أكبر مع ندوات على الأرض تسمح للشركاء بعرض المنتجات والحلول مباشرة في السوق المستهدفة الرئيسية.A\W
Ξ A I R G W A Y S Ξ
SOURCE:  Airgways.com
DBk: Dcaa.gov.ae / Arabianaerospace.aero / Uasvision.com / Algerie-eco.com
AW-POST: 201807021914AR
A\W   A I R G W A Y S ®