AW | 2018 07 04 18:37 | AVIATION SAFETY / AIRLINES / GOVERNMENT
La FAA no obligará a aerolíneas modificación asientos porque no representan dificultades a la seguridad
La Administración Federal de Aviación (FAA) no obligará a las aerolíneas a brindar a los pasajeros más espacio para las piernas y asientos más anchos porque los arreglos actuales no presentan problemas de seguridad ni dificultan la velocidad de evacuación, dijo la agencia este martes. Los asientos más ajustados no parecen obstaculizar la seguridad o ralentizar las evacuaciones.
En un documento, la FAA dijo que no pudo encontrar evidencia de que el ancho actual del asiento, las dimensiones de las piernas o el aumento del tamaño de los pasajeros ralentizarán las evacuaciones. La agencia también dijo que se requiere más tiempo para que las tripulaciones de vuelo abran la puerta de salida que para que los pasajeros se levanten de sus asientos. «La FAA no tiene evidencia de que un pasajero típico, incluso uno más grande, tome más de un par de segundos para levantarse de su asiento», dice el documento.
Caso Flyers Rights
El año pasado, el Tribunal de Apelaciones de Estados Unidos para el Circuito de DC ordenó a la FAA que revisara las reglas de seguridad de sus asientos después de que un grupo llamado Flyers Rights desafió a la administración por preocupaciones de que asientos más apretados y pasajeros más grandes podrían ralentizar las evacuaciones. Flyers Rights reconoció la decisión de la FAA, pero no dio más detalles.
Distancias entre asientos
Hace un par de décadas, la distancia entre un respaldo y el respaldo de la siguiente fila solía ser de 35 pulgadas. Ahora son 28 y los reguladores dicen que aún cumple con los estándares de evacuación.
La distancia entre asientos, llamada altura, ha pasado de un promedio de 35» pulgadas antes de 1978 a 31» pulgadas en la actualidad. A veces puede medir solo 28» pulgadas. Mientras tanto, el ancho promedio del asiento de 18» pulgadas se ha reducido de una a dos pulgadas. Algunos fabricantes de asientos de líneas aéreas están presionando para un asiento aún más ajustado. El proyecto Skyrider se parece más a una percha que a un asiento completo y tiene un paso de tan solo 23» pulgadas.
ASIENTOS SKYRIDER, UN ASPECTO FUTURÍSTICO DE «AVIONES SARDINAS»
Con el advenimiento de las aerolíneas low cost que desean aprovechar mejor, los espacios de las cabinas de los aviones de manera extraordinaria, han permitido bajo normas de seguridad internacionales achicar los márgenes de espacios no solo entre asientos, sino además, eliminando espacios como galley, toallet, entre otras modificaciones.
A través del Departamento de Transporte de Estados Unidos (DOT), la FAA ha determinado en el expediente FAA-2015-4011 que no existen pruebas fehacientes acerca de que los asientos de reducido porte o la selección de distancias entre filas atentan contra la seguridad a la aviación en las aerolíneas.
Airplane fabrica videos de pruebas de evacuación para argumentar que las nuevas reglas no son necesarias. Boeing dijo que en 1996 probó aviones con 351 pasajeros y 28 pulgadas entre filas, y los resultados cumplieron con los estándares de evacuación de la FAA.
Jeffrey Gardlin, un ingeniero de seguridad que ha trabajado para la FAA durante 36 años, dijo que los pasajeros grandes pueden tardar más en escapar de las salidas, por lo que la agencia establece los tamaños mínimos para las salidas con exceso de alas. Pero, dijo, el tamaño no hace mucha diferencia en el tiempo que toma pasar de un asiento al pasillo.
En una declaración jurada, Gardlin citó siete accidentes desde 2015 en los que los pasajeros pudieron escapar de aviones diseñados para cumplir con los estándares actuales. Algunos pasajeros resultaron heridos durante las evacuaciones, pero ninguno murió en incendios, incluso aquellos que destruyeron el avión. Dijo que no había informes de que el tamaño del asiento o la inclinación de la fila frenaron cualquiera de las evacuaciones.
Gobierno & FAA
La decisión del martes no es necesariamente la última palabra sobre los asientos de los aviones. Un proyecto de ley aprobado por la Cámara de Representantes indicaría a la FAA que establezca el tamaño mínimo de los asientos, aunque deja la decisión sobre las medidas exactas a la agencia. El proyecto de ley está pendiente en el Senado.
El mes pasado, el inspector general del Departamento de Transporte anunció una revisión de los estándares de evacuación de la FAA, señalando que los aviones de hoy tienen más asientos, los pasajeros son más grandes y tienen más bolsas de mano.
El inspector general estaba respondiendo a una solicitud de los miembros del Comité de Transporte de la Cámara, que siguió a una evacuación confusa de un avión de American Airlines en Chicago después de un incendio en el motor.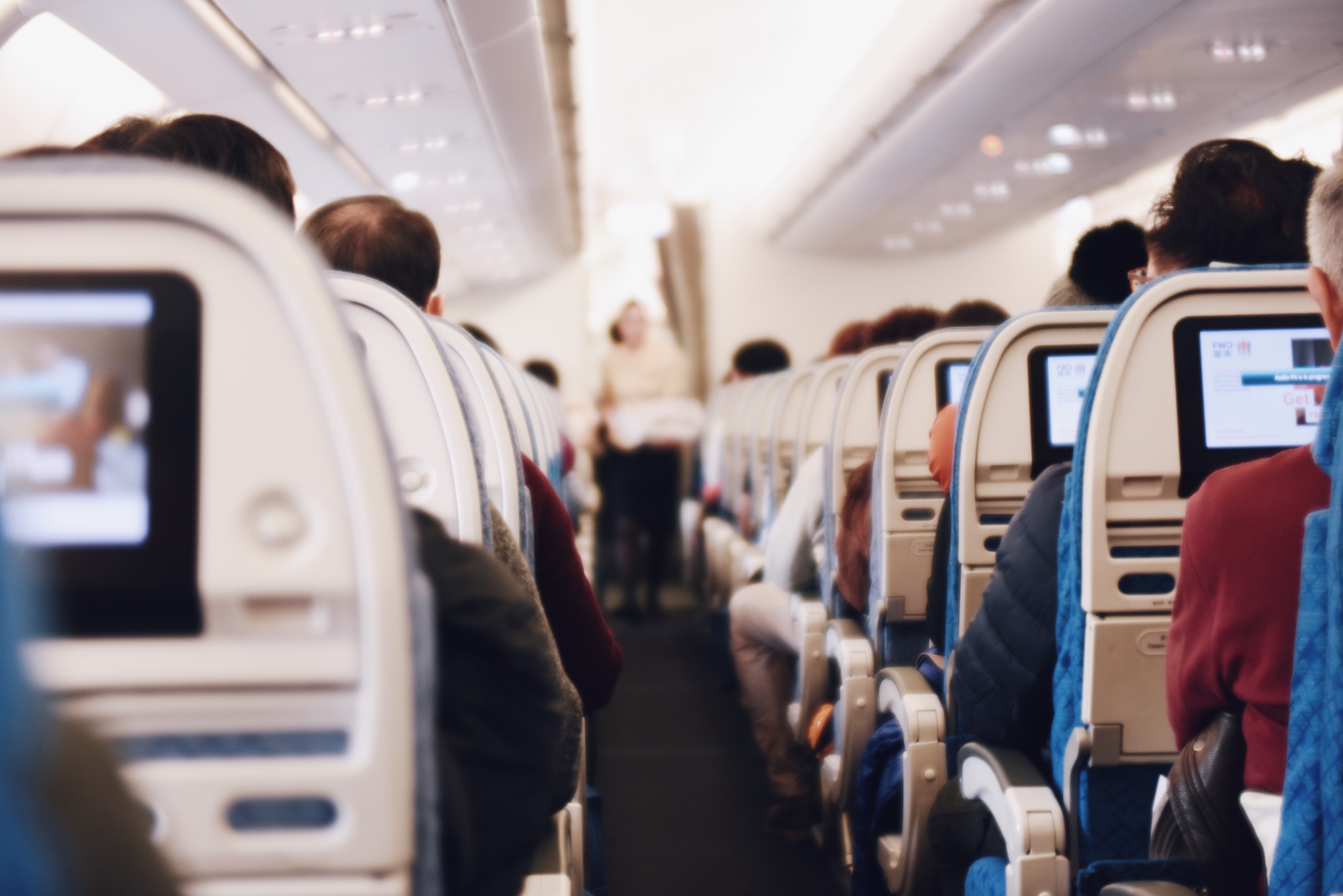 FAA tight seats do not imply insecurity
The FAA will not force airlines to modify seats because they do not represent safety difficulties
The Federal Aviation Administration (FAA) will not force airlines to provide passengers with more leg room and wider seats because the current arrangements do not present safety problems or hinder the speed of evacuation, the agency said Tuesday. The tightest seats do not seem to hinder safety or slow evacuations.
In a document, the FAA said it could not find evidence that the current width of the seat, leg dimensions or increased passenger size will slow evacuations. The agency also said that more time is required for flight crews to open the exit door than for passengers to get up from their seats. «The FAA has no evidence that a typical passenger, even a larger one, takes more than a couple of seconds to get up from their seat», the document says.
Case Flyers Rights
Last year, the US Court of Appeals for the DC Circuit ordered the FAA to review the rules of seat security after a group called Flyers Rights challenged the administration over concerns that tighter seats and passengers larger ones could slow evacuations. Flyers Rights acknowledged the FAA's decision, but gave no further details.
Distances between seats
A couple of decades ago, the distance between a backrest and the back of the next row used to be 35 inches. Now there are 28 and regulators say it still meets the evacuation standards.
The distance between seats, called height, has gone from an average of 35» inches before 1978 to 31» inches today. Sometimes it can measure only 28» inches. Meanwhile, the average width of the 18-inch seat has been reduced from one to two inches. Some airline seat manufacturers are pushing for an even tighter seat. The Skyrider project looks more like a hanger than a full seat and has a pitch of only 23 inches.
With the advent of low cost airlines that want to take advantage of the best, the spaces of the aircraft cabins have allowed under international safety standards to reduce the margins of spaces not only between seats, but also, eliminating spaces such as galley, toallet, among other modifications.
THE LOW COST AIRLINES HAVE USED THE TYPE OF SERVICE TO REDUCE THE SPACES BETWEEN SEATS
Through the Department of Transportation of the United States (DOT), the FAA has determined in the FAA-2015-4011 file that there is no reliable evidence that small seats or the selection of distances between rows threaten safety at aviation in airlines.
Airplane makes evacuation test videos to argue that the new rules are not necessary. Boeing said that in 1996 it tested planes with 351 passengers and 28 inches between rows, and the results met the FAA's evacuation standards.
Jeffrey Gardlin, a security engineer who has worked for the FAA for 36 years, said that large passengers may take longer to escape from exits, so the agency sets the minimum sizes for exits with excess wings. But, he said, the size does not make much difference in the time it takes to move from a seat to the aisle.
In an affidavit, Gardlin cited seven accidents since 2015 in which passengers were able to escape aircraft designed to meet current standards. Some passengers were injured during the evacuations, but none died in fires, even those that destroyed the plane. He said there were no reports that the size of the seat or the tilt of the row slowed down any of the evacuations.
Government & FAA
Tuesday's decision is not necessarily the last word on aircraft seats. A bill passed by the House of Representatives would indicate to the FAA that it establish the minimum size of the seats, although it leaves the decision on exact measures to the agency. The bill is pending in the Senate.
Last month, the inspector general of the Department of Transportation announced a review of the FAA's evacuation standards, noting that today's planes have more seats, passengers are larger and have more hand bags.
The inspector general was responding to a request from members of the Transportation Committee of the House, which followed a confused evacuation of an American Airlines plane in Chicago after a fire in the engine. A \ W
Ξ A I R G W A Y S Ξ
SOURCE:  Airgways.com
DBk: Faa.gov / Transportation.gov / FlyersRights.org / Akbartravels.com / Hithaonthego.com / Medium.com
AW-POST: 201807041837AR
A\W   A I R G W A Y S ®