AW | 2018 07 09 16:30 | AVIATION SAFETY / AIR INVESTIGATION
La BEA ha expresado discrepancias con autoridades egipcias por accidente EgyptAir MS804
La unidad de investigación de accidentes de aviación de Francia, BEA, ha expresado sus diferencias con las autoridades egipcias sobre el choque de un Airbus A320-200, vuelo MS804, en Mayo 2016 sobre el Mar Mediterráneo de la aerolínea EgyptAir. Las 66 personas a bordo del vuelo París-El Cairo murieron en el incidente.
El BEA dijo que la clasificación del incidente por parte de las autoridades egipcias como un crimen significa que la investigación del accidente efectivamente se ha detenido.
Las autoridades egipcias abrieron una investigación de accidente sobre el accidente, con la BEA designando a un representante para representar a Francia como el Estado del diseño del avión, asistido por asesores técnicos de Airbus.
En un anuncio, emitido el 7 Julio, la BEA notó que había brindado asistencia a sus contrapartes egipcias y había obtenido información de los registradores de vuelo dañados por la aeronave en sus laboratorios en Francia. Los sistemas de la aeronave habían enviado mensajes ACARS indicando la presencia de humo en los inodoros y la bahía de aviónica, confirmado por la información recuperada de los registradores de vuelo, especialmente los grabadores de voz de la cabina, que revelaron que la tripulación había mencionado la existencia de un incendio a bordo ; la información del ACARS y de la grabadora de voz en cabina de vuelo fue confirmada en declaraciones publicadas por las autoridades egipcias. La BEA dijo que «considera que la hipótesis más probable es que se produjo un incendio en la cabina mientras el avión volaba a su altitud de crucero y que el fuego se propagó rápidamente, lo que resultó en la pérdida de control del avión».
En cambio las autoridades egipcias «anunciaron en Diciembre 2016 el descubrimiento de restos de explosivos en restos humanos. Afirmó que, de conformidad con la legislación egipcia, esta conclusión lo llevó a transferir el expediente al Fiscal General egipcio, que a partir de ahora sería responsable de llevar a cabo la investigación. Las propuestas de BEA sobre el trabajo adicional sobre los desechos y los datos registrados no fueron, en la medida en que BEA lo sepa, seguidos. Los elementos técnicos de la investigación ya recopilada por Egipto, incluidos los proporcionados por la BEA, están protegidos por la investigación judicial egipcia».
En un esfuerzo por continuar con el aspecto de investigación de seguridad del accidente del vuelo MS804, la BEA se reunió con el Fiscal General egipcio en Mayo 2018. «En esta reunión, las autoridades egipcias explicaron que, como se había determinado que había habido un acto malicioso, la investigación ahora caía dentro de la jurisdicción exclusiva de las autoridades judiciales.
La contraparte egipcia de BEA no publicó el informe final, lo que habría permitido a BEA exponer sus diferencias de opinión según lo autorizado por las disposiciones internacionales. «BEA considera que es necesario contar con este informe final para tener la posibilidad de comprender la causa del accidente y proporcionar a la comunidad de aviación las lecciones de seguridad, lo que podría evitar futuros accidentes. La causa más probable del accidente fue la rápida propagación de un incendio y que desea continuar las investigaciones sobre esta hipótesis en interés de la seguridad operacional de la aviación. Estaba listo para continuar su colaboración con su homólogo egipcio si este último reiniciara la investigación de seguridad de este accidente».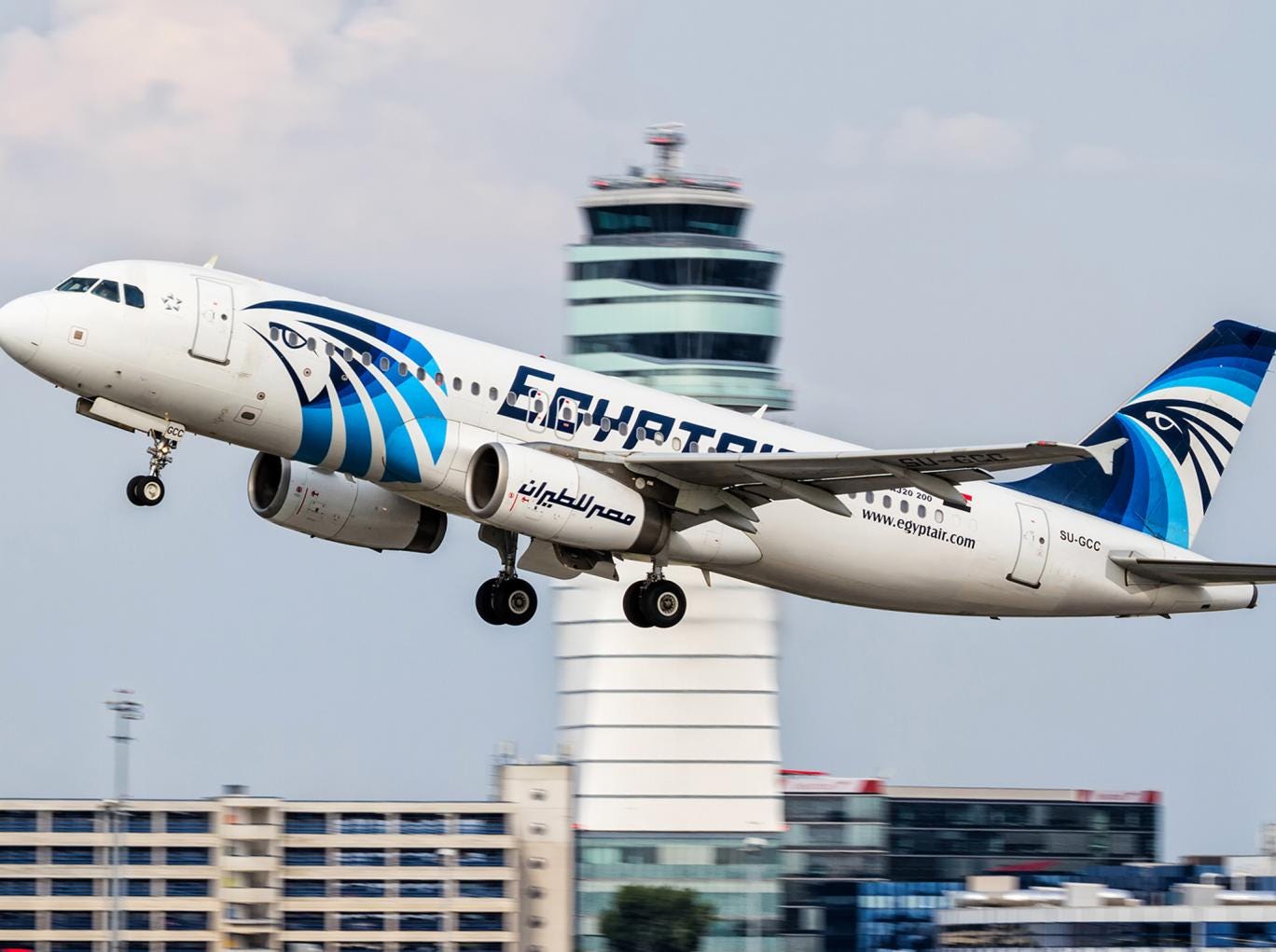 Dissent by accident EgyptAir MS804
The BEA has expressed discrepancies with Egyptian authorities by accident EgyptAir MS804
The Aviation Accident Investigation Unit of France, BEA, has expressed its differences with the Egyptian authorities regarding the collision of an Airbus A320-200, flight MS804, in May 2016 over the Mediterranean Sea of ​​the airline EgyptAir. The 66 people aboard the Paris-Cairo flight died in the incident.
The BEA said that classifying the incident by the Egyptian authorities as a crime means that the investigation of the accident has effectively stopped.
The Egyptian authorities opened an accident investigation into the accident, with the BEA appointing a representative to represent France as the designing state of the aircraft, assisted by Airbus technical advisors.
In an announcement, issued on July 7, the BEA noted that it had provided assistance to its Egyptian counterparts and had obtained information from the flight recorders damaged by the aircraft in its laboratories in France. The systems of the aircraft had sent ACARS messages indicating the presence of smoke in the toilets and the avionics bay, confirmed by information retrieved from the flight recorders, especially the cockpit voice recorders, which revealed that the crew had mentioned the existence of a fire on board; the information from the ACARS and the voice recorder in the cockpit was confirmed in statements published by the Egyptian authorities. The BEA said it «considers that the most likely hypothesis is that a fire occurred in the cockpit while the plane was flying at its cruising altitude and that the fire spread rapidly, which resulted in the loss of control of the aircraft».
On the other hand, the Egyptian authorities announced the discovery of the remains of explosives in human remains in December 2016. He stated that, in accordance with Egyptian law, this conclusion led him to transfer the file to the Egyptian Attorney General, who would be responsible from now on. to carry out the investigation. «BEA's proposals regarding the additional work on the waste and the recorded data were not, to the extent that BEA knows, followed. The technical elements of the investigation already compiled by Egypt, including those provided by the BEA, are protected by the Egyptian judicial investigation».
In an effort to continue with the safety investigation aspect of the MS804 accident, the BEA met with the Egyptian Attorney General in May 2018. «At this meeting, the Egyptian authorities explained that, as it had been determined that there had been a malicious act, the investigation now fell within the exclusive jurisdiction of the judicial authorities.
The Egyptian counterpart of BEA did not publish the final report, which would have allowed BEA to expose their differences of opinion as authorized by international provisions. «BEA believes that it is necessary to have this final report in order to understand the cause of the accident and provide safety lessons to the aviation community, which could prevent future accidents. The most likely cause of the accident was the rapid spread of the accident. He was ready to continue his collaboration with his Egyptian counterpart if the latter restarted the safety investigation of this accident and wants to continue investigating this hypothesis in the interest of aviation safety». A \ W
Ξ A I R G W A Y S Ξ
SOURCE:  Airgways.com
DBk: Bea.aero / Egyptair.com / Civilaviation.gov.eg / Independent.co.uk
AW-POST: 201807091630AR
A\W   A I R G W A Y S ®