AW | 2018 07 24 15:51 | AIR  INVETIGATION
Global Air ha negado el pago de indemnizaciones a familiares del vuelo CU-972
El 18 Mayo de 2018, un Boeing 737-200ADV de Global Air, con registro matrícula mexicana XA-UHZ, operando en arrendamiento en wet-lease a Cubana de Aviación. El vuelo CU972 de la aerolínea Global Air (Damojh Airlines SA de CV), se estrelló poco después del despegue del Aeropuerto Internacional José Martí en La Habana, Cuba. El accidente tuvo 112 muertes de las 113 personas a bordo.
Los familiares de María Daniela Ríos, parte de la tripulación y una de las víctimas del accidente aéreo aseguraron que la aerolínea Global Air se niega a pagarles una indemnización. Mariel, la hermana de María Daniela, que emitieron una denuncia en contra de Global Air el pasado 11 Julio 2018 y están a la espera de la resolución. Han denunciado que su hermana trabajaba en pésimas condiciones, ya que no contaba con IMSS, seguro de vida, Afore, prima vacacional ni aguinaldo, y que los trabajadores de la aerolínea laboran en las mismas condiciones. Por su parte, Víctor, el padre de la joven que murió a los 24 años, indicó que a su hija le debían más de dos meses de sueldo, dinero que la aerolínea también se niega a otorgarles.
Global Air informó hace unos días que tras una revisión minuciosa y una reconstrucción de los hechos del accidente del vuelo CU972, en el que estuvo implicado uno de sus equipos, se concluyó que éste se debió a una mala maniobra de la tripulación. Sin embargo, la Secretaría de Comunicaciones y Transportes (SCT) indicó que el Instituto de Aviación Civil de Cuba es la única autoridad que puede determinar el origen del accidente.
Global Air podría volver a volar
Después de que se cubran las posibles sanciones económicas, la empresa mexicana de renta de aeronaves y transporte de línea aérea, Global Air, podría obtener la reactivación de su certificado de operador aéreo (AOC) y reanudar vuelos, informó Luis Gerardo Fonseca, titular de la Dirección General de Aeronáutica Civil (DGAC) de México en la inspección extraordinaria que se realizó para asegurar la seguridad operativa de la compañía aérea.
La auditoría fue realizada el 15 Junio 2018, dentro del plazo de ley (antes de 10 días hábiles), Global Air presentó sus pruebas y defensas en relación a los hallazgos que se encontraron en dicha verificación."Estamos en el proceso de valorar esas defensas para determinar cuáles de los hallazgos se han solventado y cuáles no y, en su caso, determinar qué medidas preventivas y correctivas se van a recomendar y qué sanciones se van a aplicar", añadió la DGAC. Fonseca Guzmán resaltó que la DGAC podría dar a conocer dicho dictamen en los próximos días.
Recordemos que la aeronave Boeing 737-200ADV, matrícula XA-UHZ, que se accidentó del 18 Mayo 2018 en La Habana, Cuba, pertenecía a la flota de Aerolíneas Damojh S.A. de C.V., conocida comercialmente como Global Air. La aerolínea además posee dos Boeing 737-200 registrados XA-UMQ y un B737-500, XA-UZK.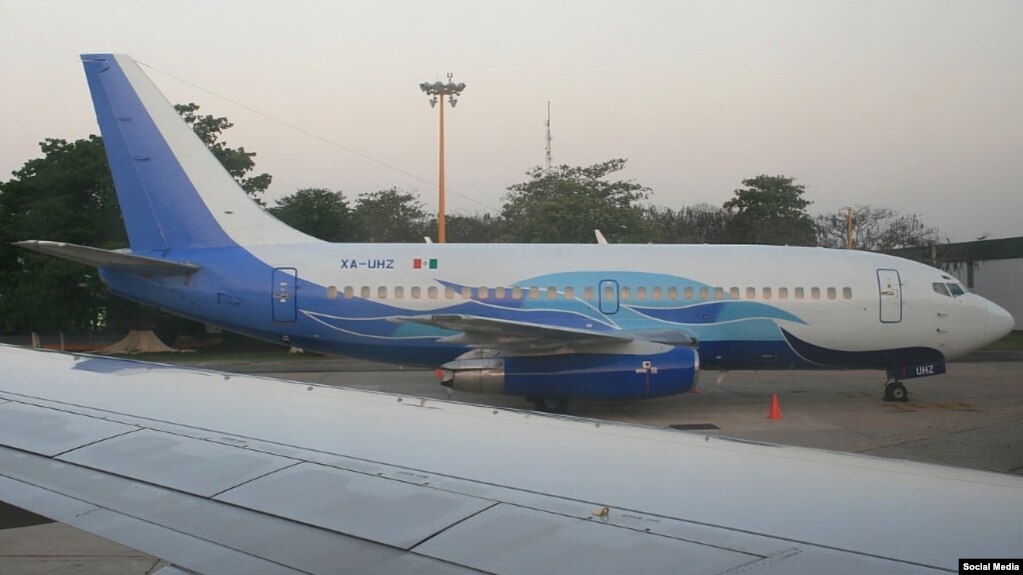 Global Air denies compensation payment
Global Air has denied the payment of compensation to relatives of flight CU-972
On May 18, 2018, a Global Air Boeing 737-200ADV, With Mexican registration number XA-UHZ, operating in lease in wet-lease to Cubana de Aviación. The flight CU972 of the airline Global Air (Damojh Airlines SA de CV), crashed shortly after takeoff from the José Martí International Airport in Havana, Cuba. The accident had 112 deaths of the 113 people on board.
The relatives of María Daniela Ríos, part of the crew and one of the victims of the plane crash, assured that the airline Global Air refuses to pay them compensation. Mariel, the sister of María Daniela, who issued a complaint against Global Air on 11 July 2018 and are awaiting resolution. They have reported that their sister worked in terrible conditions, since she did not have IMSS, life insurance, afore, vacation bonus or bonuses, and that the airline workers work under the same conditions. For his part, Víctor, the father of the young woman who died at age 24, indicated that his daughter was owed more than two months of salary, money that the airline also refuses to grant them.
Global Air reported a few days ago that after a thorough review and a reconstruction of the facts of the accident of flight CU972, in which one of its teams was involved, it was concluded that this was due to a bad maneuver of the crew. However, the Ministry of Communications and Transportation (SCT) indicated that the Civil Aviation Institute of Cuba is the only authority that can determine the origin of the accident.
Global Air could fly again
After the possible economic sanctions are covered, the Mexican aircraft rental and airline transport company, Global Air, could obtain the reactivation of its air operator certificate (AOC) and resume flights, informed Luis Gerardo Fonseca, owner of the General Directorate of Civil Aeronautics (DGAC) of Mexico in the extraordinary inspection that was carried out to ensure the operational safety of the airline.
The audit was conducted on June 15, 2018, within the term of the law (before 10 business days), Global Air presented its evidence and defenses in relation to the findings found in the verification. «We are in the process of assessing those defenses to determine which of the findings have been resolved and which have not been resolved and, where appropriate, to determine which preventive and corrective measures are to be recommended and which sanctions will be applied, «added the DGAC. Fonseca Guzmán stressed that the DGAC could make this opinion known in the coming days.
Recall that the Boeing 737-200ADV aircraft, license plate XA-UHZ, which crashed on May 18, 2018 in Havana, Cuba, belonged to the Damojh S.A. de C.V., commercially known as Global Air. The airline also has two Boeing 737-200 registered XA-UMQ and one B737-500, XA-UZK. A \ W
Ξ A I R G W A Y S Ξ
SOURCE:  Airgways.com
DBk: Sct.gob.mx/transporte / Wikimedia.org / Martinoticias.com
AW-POST: 201807241551AR
A\W   A I R G W A Y S ®