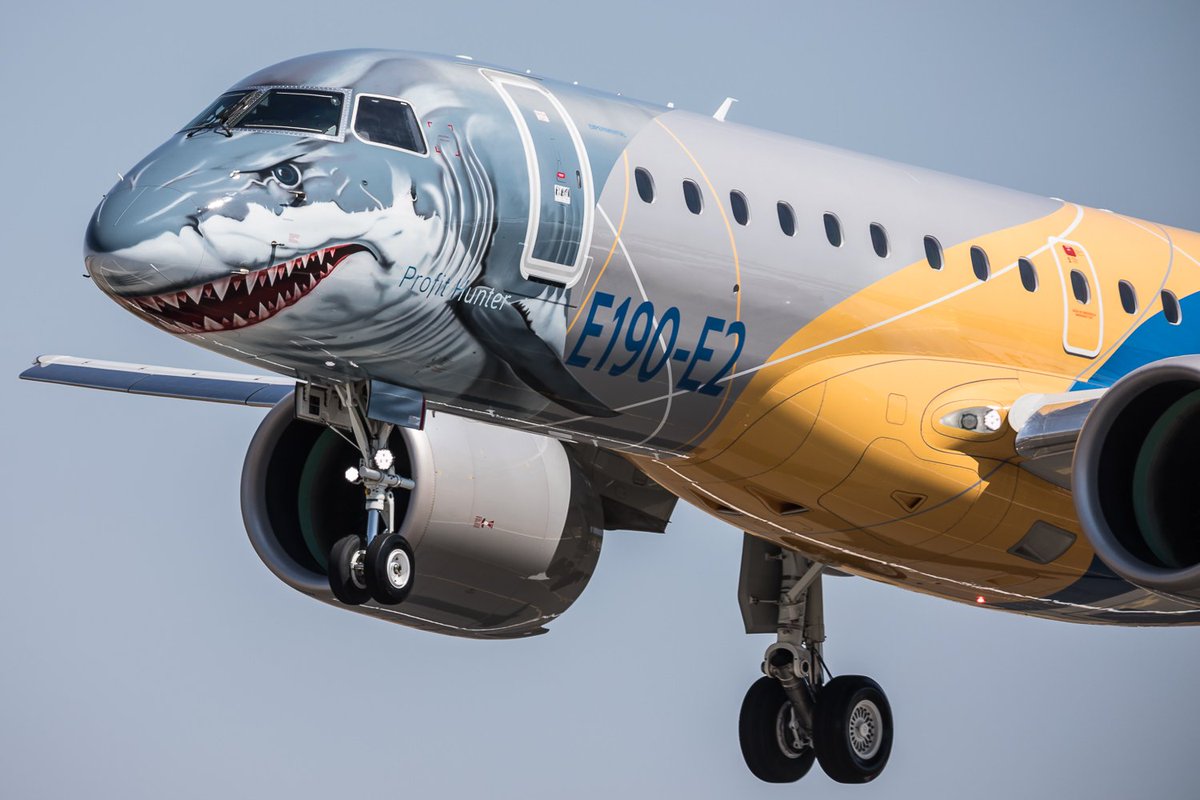 AW | 2018 07 28 00:34 | AIRLINES
Kenya Airways incorpora moderna aeronave regional Embraer E190-E2
Kenya Airways ha adquirido recientemente el nuevo Embraer de segunda generación E-190-E2 del fabricante de aviones brasileño Embraer SA. La última adquisición se suma a
la flota existente de Embraer 190 de la aerolínea africana, por lo que es el mayor operador de E190 en África.
Embraer E190-E2 es una mejora del jet E-190 y se lanzó por primera vez durante el Salón Aeronáutico de París en 2013. Embraer ofreció una ceremonia ceremonia de presentación estática en Nairobi el Jueves, 26 Julio 2018, donde el Vicepresidente de Ventas y Marketing de Embraer para África y Medio Oriente, Raul Villaron, dijo que el jet «es el avión de pasajeros más rápido y eficiente del mundo. El debut del E190-E2 en Nairobi es un momento que hace época en nuestra larga y exitosa relación con Kenya Airways. Reduce el consumo de combustible en más de un 17% y es el avión de pasajeros más rápido del mundo en la actualidad, tanto dentro como fuera de la cabina, brindando una importante rentabilidad para las aerolíneas y un viaje mejorado».
El E190-E2 ofrecerá tecnología de entretenimiento a bordo de vanguardia además de la comodidad mejorada con más espacio para los hombros. Tiene una capacidad de entre 98-106 pasajeros.
«Hemos tenido buenos vínculos comerciales con Embraer, desde que adquirimos nuestro primer E190 Embraer en 2010. Hemos utilizado estos aviones durante los últimos ocho años para impulsar nuestra flota y hemos sido muy útiles en el mantenimiento de nuevas rutas y frecuencias en nuestra creciente red de África», dijo el Director de Operaciones de Kenya Airways, Jan de Vegt.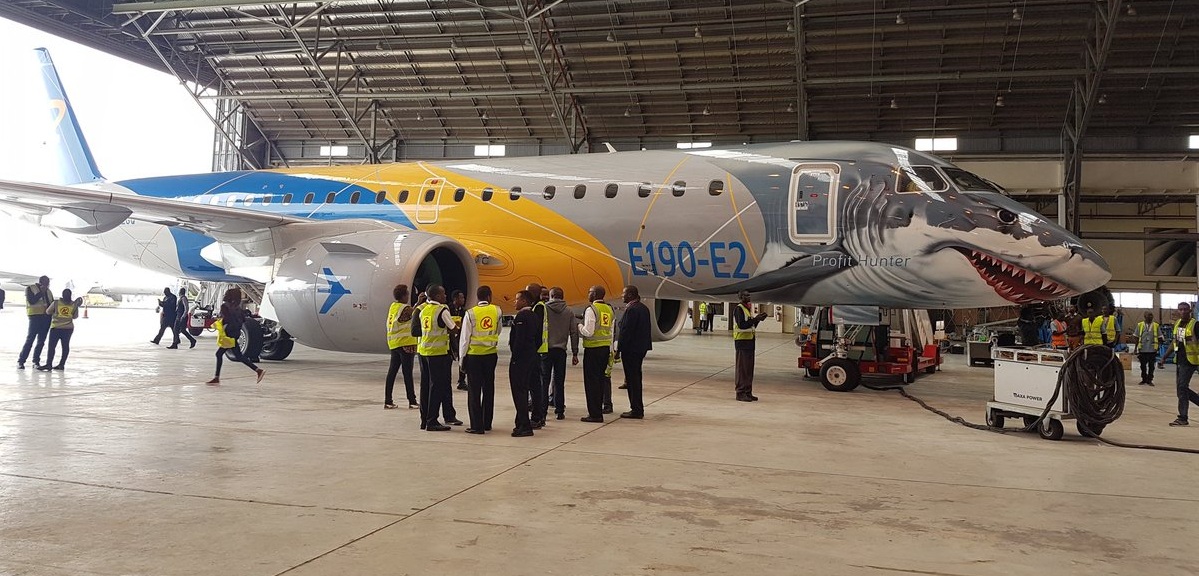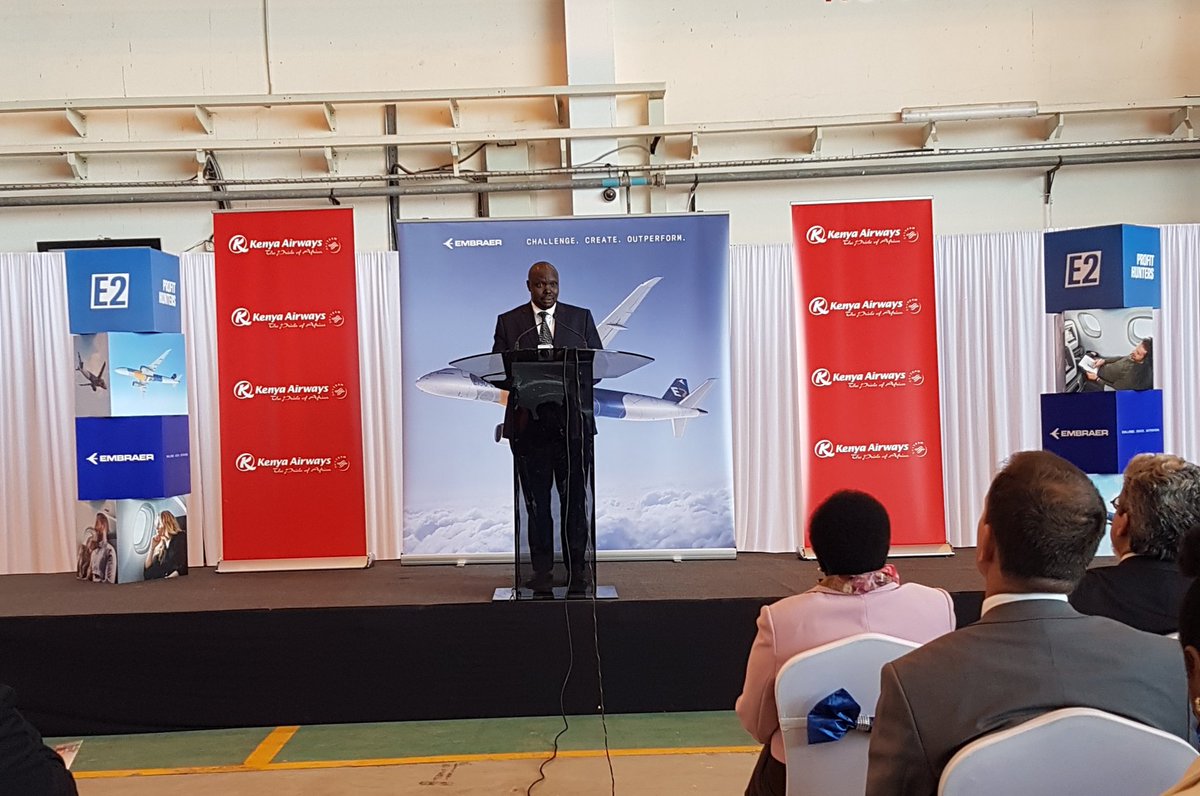 Kenya Airways acquires E190-E2
Kenya Airways incorporates modern regional aircraft Embraer E190-E2
Kenya Airways has recently acquired the new second generation Embraer E-190-E2 from the Brazilian aircraft manufacturer Embraer SA. The latest acquisition adds to the existing Embraer 190 fleet of the African airline, making it the largest E190 operator in Africa.
Embraer E190-E2 is an improvement of the E-190 jet and was launched for the first time during the Paris Air Show in 2013. Embraer hosted a static presentation ceremony in Nairobi on Thursday, July 26, 2018, where Embraer Vice President of Sales and Marketing for Africa and the Middle East, Raul Villaron, said the jet «is the fastest and most efficient passenger plane in the world. «The debut of the E190-E2 in Nairobi is a time that is long in our long and successful relationship with Kenya Airways, reducing fuel consumption by more than 17% and is the fastest passenger plane in the world today. , both inside and outside the cabin, providing an important return for the airlines and an improved trip».
The E190-E2 will offer state-of-the-art onboard entertainment technology as well as improved comfort with more shoulder space. It has a capacity of between 98-106 passengers.
«We have had good commercial links with Embraer, since we acquired our first Embraer E190 in 2010. We have used these aircraft for the last eight years to boost our fleet and have been very useful in maintaining new routes and frequencies in our growing network of Africa», said Kenya Airways Operations Director, Jan de Vegt. A \ W
Ξ A I R G W A Y S Ξ
SOURCE:  Airgways.com
DBk: Embraer.com / Kenya-airways.com
AW-POST: 201807280034AR
A\W   A I R G W A Y S ®