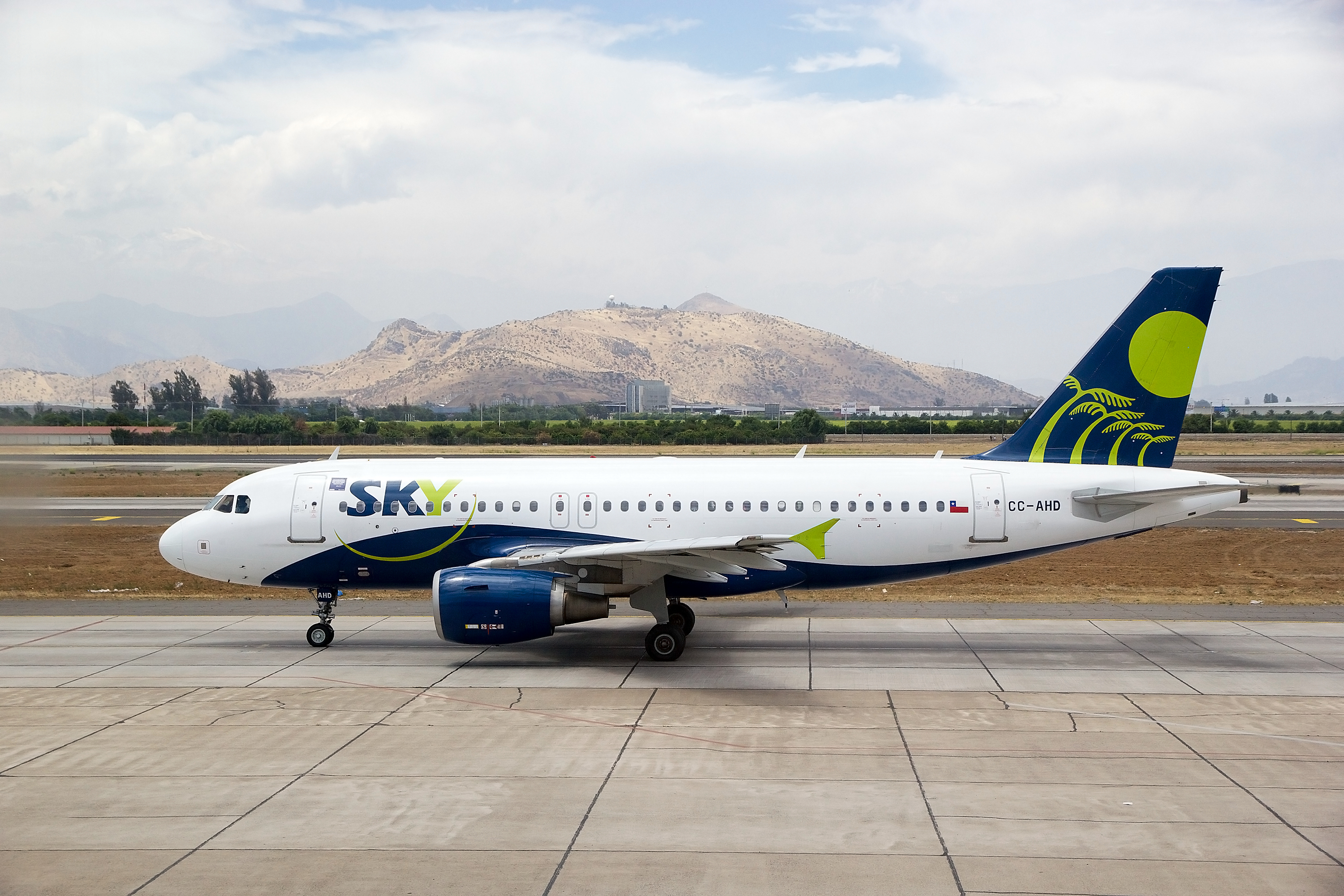 AW | 2018 07 31 22:00 | AIRLINES ROUTES
Sky Airline ha anunciado la cancelación de la ruta Santiago de Chile-Rosario por baja demanda
La aerolínea chilena Sky Airline confirmó el rumor de la cancelación de la ruta Santiago de Chile-Rosario. El sitio web de al compañía ya no tiene a disposición las rutas a Rosario para después del 30 Septiembre 2018.
Sky Airline, la lowcost chilena había desembarcado en el Aeropuerto Internacional Rosario en Octubre 2017 aprovechando la bonanza de compras de argentinos en Chile. Diferentes aspectos de la economía argentina, como la devaluación, la alta competitividad, ha llevado a la aerolínea a cancelar la ruta regional. La ruta de Sky Airline nunca llegó a ser un gran éxito, provocando la reducción de la frecuencia de tres a dos vuelos semanales, desde Abril 2018 sin lograr resultados buenos.
Mercado competitivo
Sky Airline se lanzó al mercado a luchar contra los grandes como Latam Airlines a través de sus filiales en Perú, Brasil y Chile, que son capaces de canalizar todo el tráfico del Aeropuerto Rosario hacia otros destinos a través de sus respectivos hubs en Lima, San Pablo/Guarulhos y Santiago de Chile, por lo que apoyarse mayormente en el tráfico punto a punto desde y hacia la capital chilena no bastó para poder sostener la ruta. Sky Airlines mantiene sus frecuencias semanales a Buenos Aires (14), a Mendoza (7) y a Córdoba (4).
Aunque el período invernal es el más bajo en el tráfico de pasajeros a nivel mundial, la aerolínea sky Airline ha venido sufriendo una baja competitibidad en la navegación aérea. El mercado en la ruta Santiago-Rosario en el mes de Julio estuvo dado por Latam Airlines con 2.685 pax, Latam Brasil con 3.335 y en tercer orden por Sky Airline con 1.063 pajeros. La cancelación de la ruta aérea a Santiago ha causado un revés para el Aeropuerto Rosario, pero por sobre todo a los usuarios del transporte aéreo. 
Sky Airline will stop flying to Rosario
Sky Airline has announced the cancellation of the route Santiago de Chile-Rosario by low demand
The Chilean airline Sky Airline confirmed the rumor of the cancellation of the route Santiago de Chile-Rosario. The company's website no longer has routes to Rosario available after September 30, 2018.
Sky Airline, the Chilean lowcost had landed at the Rosario International Airport in October 2017 taking advantage of the bonanza of purchases of Argentines in Chile. Different aspects of the Argentine economy, such as devaluation, high competitiveness, have led the airline to cancel the regional route. The route of Sky Airline never got to be a great success, causing the reduction of the frequency of three to two weekly flights, from April 2018 without achieving good results.
Competitive market
Sky Airline was launched to the market to fight against the majors like Latam Airlines through its subsidiaries in Peru, Brazil and Chile, which are able to channel all traffic from Rosario Airport to other destinations through their respective hubs in Lima, San Pablo / Guarulhos and Santiago de Chile, so that relying mostly on point-to-point traffic to and from the Chilean capital was not enough to sustain the route. Sky Airlines maintains its weekly frequencies to Buenos Aires (14), Mendoza (7) and Córdoba (4).
The cancellation of the air route to Santiago has caused a setback for Rosario Airport, but above all to air transport users.
Although the winter period is the lowest in passenger traffic worldwide, the airline sky Airline has been suffering from a low competitiveness in air navigation. The market on the Santiago-Rosario route in July was given by Latam Airlines with 2,685 pax, Latam Brasil with 3,335, and third by Sky Airline with 1,063 pajeros. A \ W
Ξ A I R G W A Y S Ξ
SOURCE:  Airgways.com
DBk: Skyairlines.com
AW-POST: 201807312000AR
A\W   A I R G W A Y S ®