AW | 2018 08 29 11:06 | INDUSTRY
Airbus Group está mejorando las entregas de la familia A320NEO en 2018
Airbus está esperanzada del cumplimiento de los objetivos de entrega de 800 aviones, a pesar de los desafíos y riesgos que se han sometidos en 2018. En Junio, Airbus entregó 67 A320NEO's, su nivel más alto hasta la actualidad.
La producción de la línea de ensamblaje inició el 2018 con inconvenientes en las entregas de los A320NEO's por la carencia de disponibilidad de motores P&W 1000 GTF en el período Febrero-Marzo 2018. Pratt & Whitney detuvo la línea del motor en Febrero para trabajar en el tema del sello de borde de las aspas. Pero el fabricante del motor se recuperó rápidamente. Mientras se entregaron 374 P&W1000GTF el año pasado, parece que están en camino de hacerlo mucho mejor este año. En Mayo 2018, Pratt & Whitney entregó 75 motores. Esperamos entregas de 650-700 motores para este año. Eso es al menos un 74% más alto en un año, incluso con contratiempos en 1Q2018, que a pesarde los problemas se ha trabajado intensamente para superar los escollos. CFM ha admitido que se está ejecutando un poco tarde también. CFM está bajo mucha más presión y también tiene que obtener motores para el programa Boeing 737 MAX.
La cadena de suministro de la línea A320NEO's han estado controlando los problemas en silencio. El enfoque en el esfuerzo de trabajo en conjunto está entregando resultados positivos.
No ha habido vergüenza pública de los proveedores por un tiempo, porque al final esto no resuelve los problemas inmediatos. Las preocupaciones sobre los grandes cambios en la parte superior del equipo de gestión de Airbus han dejado en gran medida ignorado el tremendo esfuerzo de trabajo real.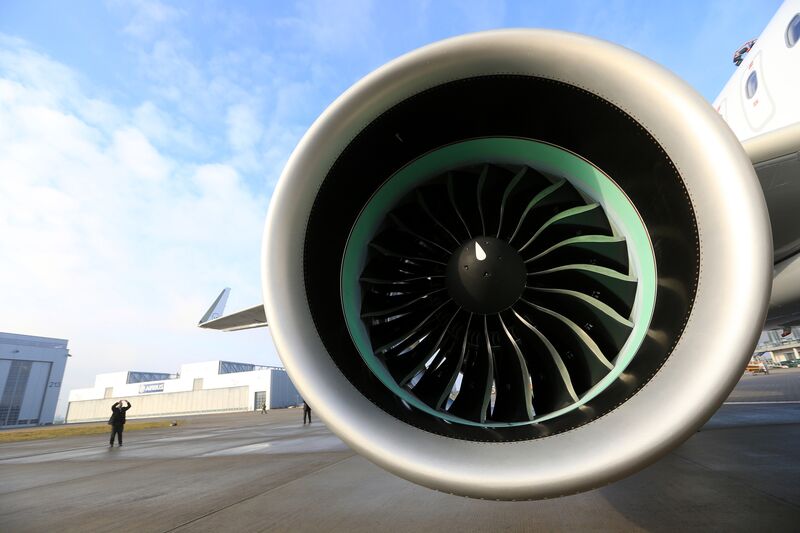 Airbus improves deliveries of the A320NEO
Airbus Group is improving deliveries of the A320NEO family in 2018
Airbus is hopeful of meeting the delivery targets of 800 aircraft, despite the challenges and risks that have been submitted in 2018. In June, Airbus delivered 67 A320NEO's, its highest level to date.
The production of the assembly line started in 2018 with inconveniences in the deliveries of the A320NEO's due to the lack of availability of P & W 1000 GTF engines in the period February-March 2018. Pratt & Whitney stopped the engine line in February to work in the stamp theme of the edge of the blades. But the engine manufacturer recovered quickly. While 374 P & W1000GTF were delivered last year, it looks like they are on track to do much better this year. In May 2018, Pratt & Whitney delivered 75 engines. We expect deliveries of 650-700 engines for this year. That is at least 74% higher in a year, even with setbacks in 1Q2018, which despite the problems has worked intensely to overcome the pitfalls. CFM has admitted that it is running a little late as well. CFM is under much more pressure and also has to get engines for the Boeing 737 MAX program.
The supply chain of the A320NEO's line has been silently monitoring the problems. The focus on the effort of working together is delivering positive results.
There has been no public embarrassment from the suppliers for a while, because in the end this does not solve the immediate problems. Concerns about the big changes at the top of the Airbus management team have largely largely ignored the tremendous real work effort. A \ W
Ξ A I R G W A Y S Ξ
SOURCE:  Airgways.com
DBk: Airbus.com / Mtu.de / Airgways.com / Bloomberg.com
AW-POST: 201808291106AR
A\W   A I R G W A Y S ®