AW | 2018 10 01 21:30 | INDUSTRY
Airbus ha recibido las certificaciones de la EASA/FAA del A321NEO LR
Airbus Group ha recibido las certificaciones EASA europea y FAA americana para el nuevo avión A321NEO LR (Long Range) iniciando la preparación para comenzar las operaciones de largo alcance (LR) con clientes de lanzamiento de la versión A321NEO LR más capaz y flexible hasta la fecha. El nuevo derivado LR se ha acercado a un paso significativo con la reciente aprobación conjunta de EASA y FAA de la aeronave para operar con hasta tres tanques centrales adicionales debajo del piso (ACT), incluso para operación ETOPS. Este último hito es una de las varias opciones de capacidad A321NEO que, combinadas, permiten que la versión A321LR vuele hasta 4,000nm con 206 pasajeros con combustible adicional almacenado en tres ACT, incluso en las rutas ETOPS. Además, la autorización ETOPS permite hasta 180 minutos de tiempo de desviación de un solo motor, que es suficiente para realizar cualquier ruta transatlántica.
Certificación A321NEO LR
La certificación del A321NEO LR incluye la aprobación del cambio principal para instalar hasta tres ACT opcionales en el A321NEO, con sus nuevos sistemas de administración de combustible asociados y refuerzos estructurales de fuselaje inferior; y la aprobación de la opción Airbus Cabin Flex (ACF) de A321NEO, que incorpora una estructura de fuselaje modificada con nuevos arreglos de puertas junto con una capacidad de peso máximo de despegue (MTOW) mayor de hasta 97 toneladas métricas. Cabe señalar que solo A321NEO's que tienen la nueva estructura de ACF puede ofrecer el 97t MTOW y la capacidad de instalar tres ACT. Anteriormente, la familia A321 podía alojar hasta dos ACT.
La configuración de ACF se convertirá en estándar para todos los nuevos A321neos entregados a partir de 2020, las capacidades de 97tn MTOW y la capacidad de llevar hasta tres ACT serán opciones. Para las ACT, los clientes especificarían antes de la fabricación de la aeronave si la aeronave se equipará con un sistema de gestión de combustible ampliado, así como los refuerzos estructurales necesarios para asegurar las ACT debajo del piso. La capacidad de agregar o eliminar ACT, combinada con Airbus Cabin Flex, la capacidad de 97tn MTOW y la aprobación EASA/FAA para usar los ACT con ETOPS, confieren una flexibilidad de línea aérea sin precedentes para el diseño de la cabina, la densidad de asientos, la carga útil de la carga, la capacidad de combustible y enrutamiento de la misión.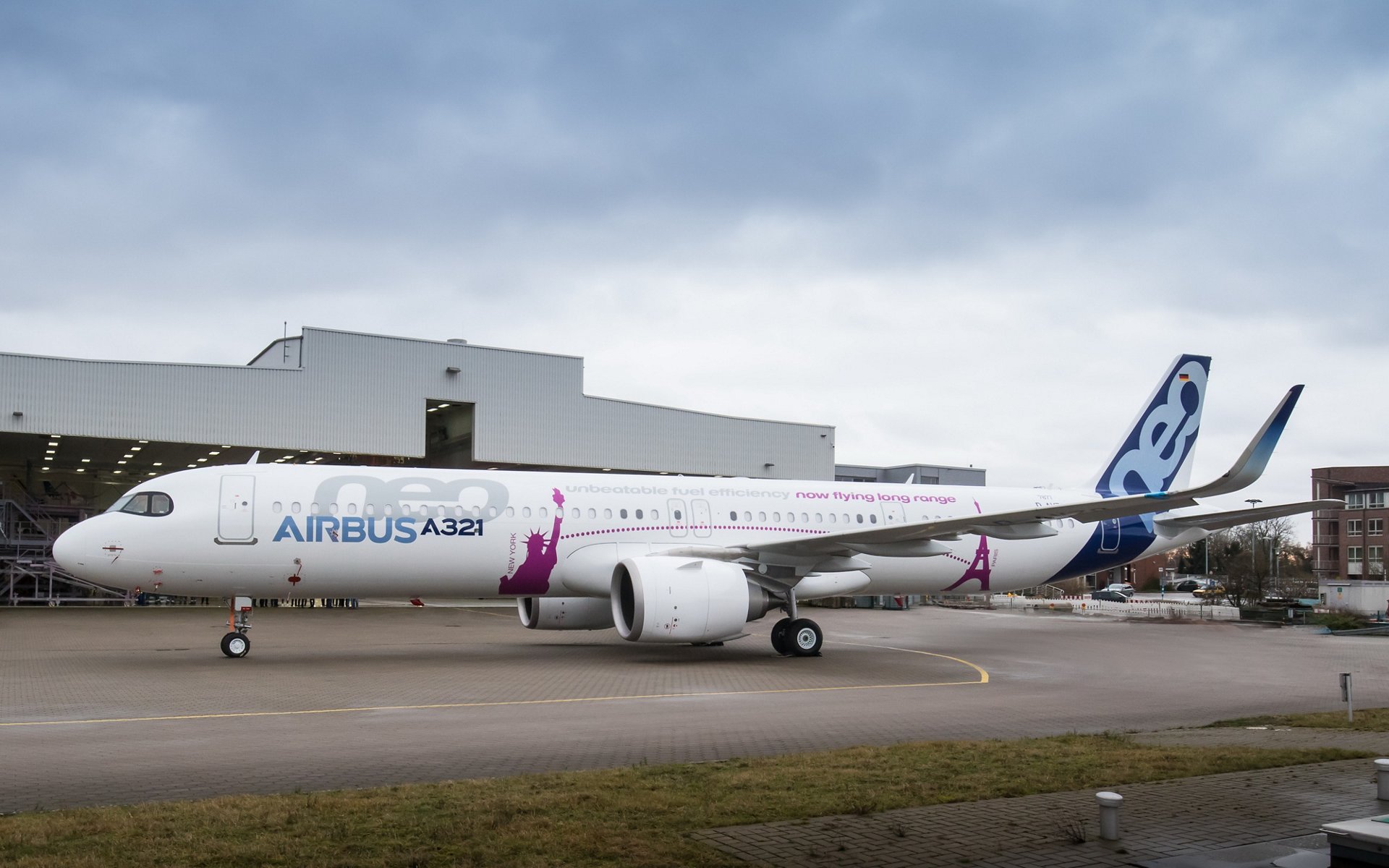 EASA / FAA certify long-range capacity A321NEO
Airbus has received the EASA / FAA certifications of the A321NEO LR
Airbus Group has received the European EASA and American FAA certifications for the new A321NEO LR (Long Range) aircraft, initiating the preparation to begin long-range (LR) operations with launch customers of the most capable and flexible A321NEO LR version to date . The new LR derivative has come close to a significant step with the recent joint approval of EASA and FAA of the aircraft to operate with up to three additional under ground tanks (ACT), even for ETOPS operation. This latest milestone is one of several A321NEO capability options that, combined, allow the A321LR version to fly up to 4,000nm with 206 passengers with additional fuel stored in three ACTs, even on ETOPS routes. In addition, the ETOPS authorization allows up to 180 minutes of deviation time for a single engine, which is sufficient for any transatlantic route.
A321NEO LR certification
The certification of the A321NEO LR includes approval of the main change to install up to three optional ACTs on the A321NEO, with its new associated fuel management systems and lower fuselage structural reinforcements; and the approval of the Airbus Cabin Flex (ACF) option of A321NEO, which incorporates a modified fuselage structure with new door arrangements together with a maximum takeoff weight capacity (MTOW) of up to 97 metric tons. It should be noted that only A321NEO's that have the new ACF structure can offer the 97t MTOW and the ability to install three ACTs. Previously, the A321 family could accommodate up to two ACTs.
The ACF configuration will become standard for all new A321neos delivered after 2020, the capacities of 97tn MTOW and the ability to carry up to three ACTs will be options. For ACTs, customers would specify prior to the manufacture of the aircraft whether the aircraft will be equipped with an expanded fuel management system, as well as the structural reinforcements needed to secure the ACTs below the floor. The ability to add or remove ACT, combined with Airbus Cabin Flex, the 97tn MTOW capacity and the EASA / FAA approval to use the ACT with ETOPS, confer unprecedented airline flexibility for the cabin design, the density of seats, the payload of the load, the fuel capacity and routing of the mission. A \ W
Ξ A I R G W A Y S Ξ
SOURCE:  Airgways.com
DBk: Airbus.com / Airgways.com
AW-POST: 201810022130AR
A\W   A I R G W A Y S ®